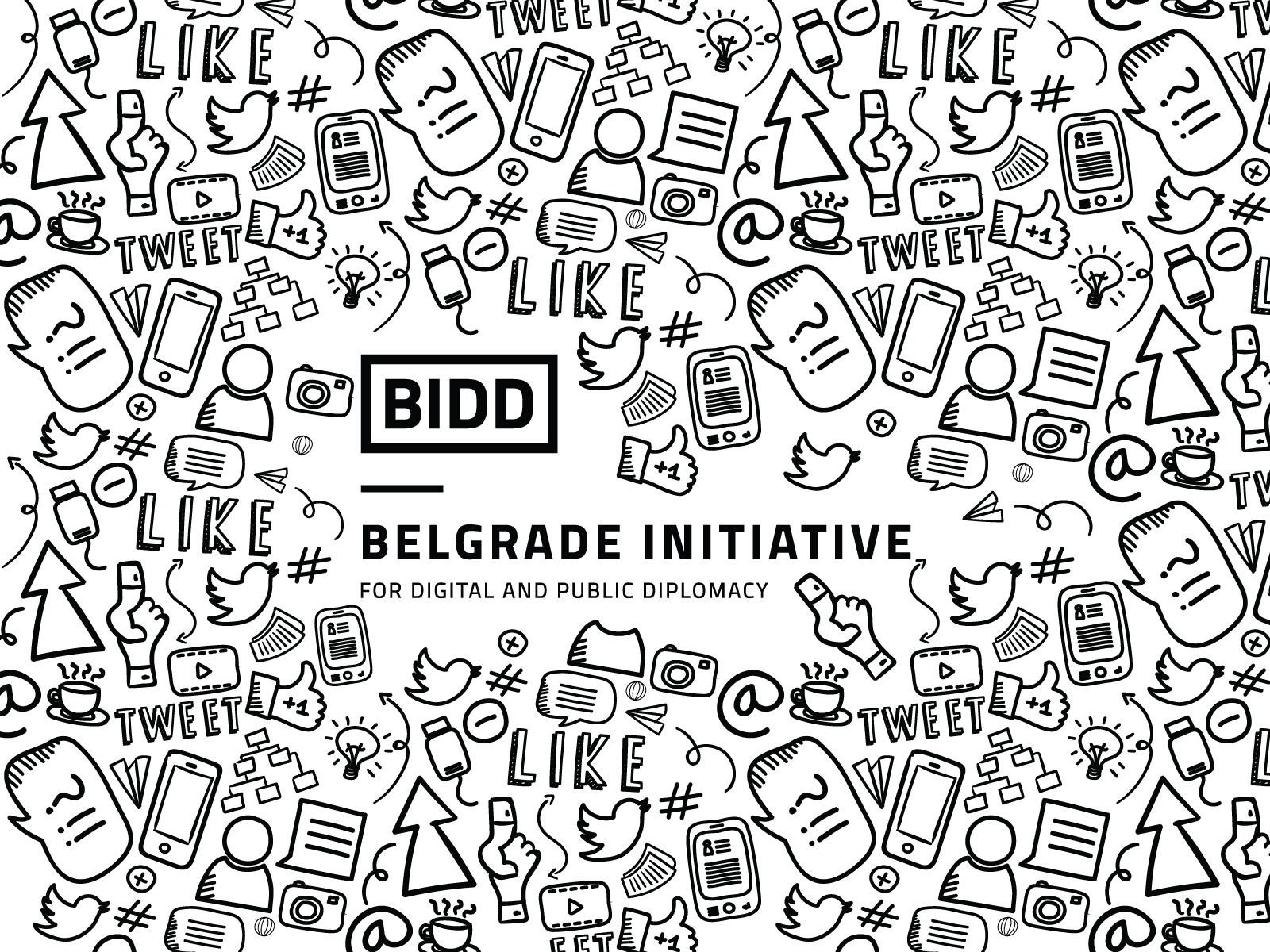 Wouldn't it be great if your government owned the English name of your country on Twitter? You could proudly @mention your country or support your national team with a tweet. Today all English-language country names have been registered on Twitter; however, only 23 governments and state tourism boards have secured their English-language country name on Twitter, up from only nine, four years ago.
The vast majority of the 193 national country accounts are still owned by private individuals, who had the bright idea to register the country names in the early days of Twitter. Between 2006 and 2009, there was a Twitter land grab, similar to the .com domain frenzy in the 1990s, of brand and country accounts. Only 86 national accounts are actively used and all others are either dormant, inactive, protected or have been suspended by Twitter.
Most governments and tourist boards have set up official accounts to promote their country, but they were unable to register their country name. @ThisIsFinland is the highly successful country promotion of the Finnish government. However, the Finnish Ministry of Foreign Affairs was not able to recover the @Finland Twitter handle, which is a newsfeed set up by a Dutch internet company, tweeting Finnish name days and a daily Paper.li collection with news from Finland. Likewise, Denmark's gateway on Twitter is @Denmarkdotdk, while @Denmark was registered by an unknown user and is inactive.
Owning your country name on Twitter, Facebook or Instagram is more than just a nice vanity URL to have. By having the country Twitter handle, each government literally 'owns' every @mention of its country and is thus part of the digital discussions about its country on these platforms.
Twenty-three governments and state tourism boards have secured their country name in English on Twitter. They are @AntiguaBarbuda, @Argentina, @Australia, @Barbados, @Canada, @Colombia, @GreatBritain, @Ireland, @Israel, @Japan, @Kazakhstan, @Lithuania, the @Maldives, @Mexico, @Peru, @Poland, @Russia, @SaudiArabia, @SouthAfrica, @Spain, @Sweden, @Ukraine and @Uruguay. The Swiss Department of Foreign Affairs was able to secure the French @Suisse Twitter handle and the Polish government also owns the @Polska account.
Most of these governments use the country account for promotional purposes; others have given the handle to the national football team, and in @Sweden and @Ireland private citizens are taking turns to manage the account on a weekly basis in what has become known as 'rotation-curation.'
Supporting your team
@Argentina
@Argentina is by far the most popular country account and for good reason: It is the official account of the Argentinian national football team and has more than 2.2 million followers. The account was activated on June 2, 2014 shortly before the FIFA Football World Cup in Brazil.
#Messi: "Es difícil, el momento es duro para cualquier análisis. En el vestuario pensé que se terminó para mí la Selección, no es para mí".

— Selección Argentina (@Argentina) June 27, 2016
@Uruguay
The @Uruguay Twitter handle is also the official account of the country's national football team and the fourth most popular account with more than 310,000 followers, activated two days after @Argentina on  June 4, 2014.
#BRAURU | Festejo del gol 45 de @LuisSuarez9 con la selección mayor de @Uruguay. pic.twitter.com/mcbwqwlHEJ

— Selección Uruguaya (@Uruguay) March 26, 2016
For the record, the national football squads of @England and @NorthernIreland also use their country names, but neither are UN member states.
Government Communication
@Canada
The @Canada account was activated on November 26, 2014 and stands out for its fun, quirky, and sometimes tongue-in-cheek tweets. @Canada is managed by the Foreign Ministry in Ottawa and tweets in English, but because of Ottawa's language laws, there's also a French version called @AuCanada. The Twitter accounts aim to be "Canada's voice to the world," tweeting about the county's beauty and lifestyle but also fun facts, with the occasional Canada quiz. The accounts also post the occasional political tweet, when Prime Minister Trudeau is on official state visits or to grieve for the victims of the #Orlando massacre.
.@Canada does not apologize for this new Twitter account. #sorrynotsorry

— Canada (@Canada) November 26, 2014
@Israel
@Israel is the State of Israel's official Twitter channel, maintained by the Foreign Ministry's Digital Diplomacy Team. The account was registered on July 1, 2009 and is the third most followed country account, with more than 325,000 followers and tweets mainly about #startups, the Israeli #tech industry and #innovation, among its most used hashtags. The @Israel account serves as the focal point for Israel's governmental Twitter activity and maintains updated lists of its missions, officials and government offices on Twitter. The account doesn't shun political messages and occasionally amplifies selected tweets from the Israeli Prime Minister and other official Israeli accounts and shares weekly #ShabbatShalom greetings with its followers.
Six million Jews, among them 1.5 million children, were murdered in the #Holocaust while the world remained silent. pic.twitter.com/meBqOcr3vL

— Israel ישראל (@Israel) May 4, 2016
@Russia
The @Russia account is "Powered by the Foreign Ministry of Russia, inspired by Russian people" as indicated in its Twitter bio. The account tweets about #Russia and all things #Russian, its two most used hashtags. The account also posts about #RussianCuisine, celebrates Russian sporting achievements and also includes the occasional subtle political message such as a tweet about the construction of a new bridge between Russia and Crimea which is "going up at lightning speed". @Russia is following 13 other country accounts including @Poland and @Ukraine, which haven't reciprocated yet.
Season's Greetings from #Russia to all celebrating #Xmas!https://t.co/jZRuD2VTl0

— РоссиЯ (@Russia) December 24, 2015
@Ukraine
The @Ukraine account was activated on June 2, 2016 and has established mutual connections with five other countries, namely @Canada, @GreatBritain, @Israel, @Lithuania and @Poland. But the account is not following @Russia and has posted the occasional political message. When the Russian embassy in the UK tweeted a picture of Crimea, Russia, @Ukraine shot back suggesting the diplomats in London check a world map in a local bookstore including the hashtag #CrimeaIsUkraine.
Thanks, @Canada and @Poland for being first nations to recognize our Independence in 1991! How about becoming our first followers in 2016?

— Ukraine / Україна (@Ukraine) June 2, 2016
@Japan
The Japanese government was able to secure its @Japan Twitter handle in March 2015 from Javier Castaño, an enterprising Spanish graphic designer and shoeshine man in Malaga who had registered several country and city accounts in 2007 to transfer them to their rightful owners. The @Japan account has 63,000 followers and competes with the official @JapanGov account with has twice as many followers. Both accounts tweet governmental news in English but @Japan doesn't have a cover picture yet.
Welcome to @Japan, now managed by the Government of Japan. We look forward to sharing interesting useful information with you!

— japan (@japan) March 11, 2015
@Poland
The @Poland Twitter account tweets about the activities of the Polish leadership, from state visits of President Andrzej Duda to the activities of Foreign Minister Witold Waszczykowski. Ninety percent of the @Poland tweets are retweets from other official Polish Twitter channels. The government has also secured its Polish country name, @Polska, which has 20 times as many followers and tweets similar country news, also celebrating its sporting events.
#Onthisday in 2008 died Irena #Sendler, #PL Righteous Among the Nations who saved 2500 Jewish children during #WW2. pic.twitter.com/M0JHOycFhf

— Poland.pl (@Poland) May 12, 2016
@Lithuania
The @Lithuania account was originally set up on August 4, 2008 by the government, but someone lost the password to the account which had 17,000 followers. A new account was set up on February 24, 2015 and it is now managed by the Ministry of Culture. The account chronicles the activities of Lithuania's Minister of Culture Šarūnas Birutis and celebrates sporting results and cultural highlights of the Baltic country.
#LithuaniaRemembersJune14 – remembering the victims of Soviet Deportations from #Lithuania. https://t.co/YvdIskeKwp pic.twitter.com/8SnBxqFSSd

— Lithuania (@Lithuania) June 13, 2016
@Kazakhstan
The Foreign Ministry of Kazakhstan was able to activate its national Twitter @Kazakhstan handle in July 2016 promising "to bring you the best of Kazakhstan with colourful photos, videos and interesting bits of information on nature, tourism, business, etc."
Dear friends! Through this account we will seek to bring you the best of Kazakhstan..1/2 pic.twitter.com/0r3wE1Vybf

— Kazakhstan (@Kazakhstan) July 18, 2016
Citizen Diplomacy
@Sweden
Sweden was the first country in the world to give the management of its official Twitter account to its citizens. On December 10, 2011, the Swedish Institute and Visit Sweden, the government tourism agency, launched the Curators of Sweden project with the idea that: "Every week, someone in Sweden is @Sweden: sole ruler of the world's most democratic Twitter account. For seven days, he or she recommends things to do and places to see, sharing diverse opinions, and ideas along the way. Tweet by tweet, the image of Sweden is built: dynamic, innovative and deeply human. No censorship, no limits." In June 2012, the experience made international headlines when curator Sonja Abrahamsson sent a flurry of controversial and politically insensitive tweets offending more than one follower.
The curators of Sweden have sent almost 150,000 tweets and are extremely conversational, engaging in direct dialogue with their 95,000 followers. One of its most popular tweets, retweeted 222 times was the injunction to share a picture of a moose "for no reason."
SHARE THIS MOOSE for no reason pic.twitter.com/H5WjTl71

— @sweden / Karolina (@sweden) October 9, 2012
Despite its mishaps, the initiative is one of the best examples of 'citizen diplomacy,' giving a global voice to ordinary citizens, and it has allowed thousands of other tweeps to learn about everyday life in Sweden from the citizens themselves. In April 2016, the Swedish Tourism office went a step further and launched TheSwedishNumber.com a single phone number connecting callers with random Swedes. During the two-months long campaign, 185,000 calls were made, a third of which came from the USA.
@Ireland
The Swedish experience has inspired numerous Twitter users around the world. The owners of @Ireland have been successful at copying what has become known as rotation-curation, outsourcing the official tweeting to a different citizen or resident each week. @Ireland is a private initiative, managed by IrishCentral, the largest Irish site in North America, dedicated to telling stories about Irish culture, roots and history. The Irish voices tweeting on @Ireland are not confined to the island but come from the global Irish diaspora and have garnered close to 40,000 followers. @Ireland's most popular tweet was a picture of "Ireland and Britain from the International Space Station :)" sent on 20 August 2012.
In numerous countries 'voluntwitter' groups have formed to promote their country through ordinary tweets. In Australia, France, Germany, The Netherlands and Malaysia citizens are sharing their normal daily lives in 140 character bursts. Attempts to rally Chinese, Danes, Fijians, Russians and Syrians have been less successful. As @We_R_Russia put it: "Unfortunately it's not so easy to find somebody who speaks English and wants to share his thoughts w the World."
Tourism Promotion
How do you market a country on Twitter? The obvious choice is to secure your country's name on Twitter. The accounts of @AntiguaBarbuda, @Barbados, and the @Maldives, although not verified, are all managed by their official tourism authorities promoting their islands' beauty to a global audience in the Twitterverse. Accounts that engage in tourism promotion generally refrain from any political messages and do not follow other countries.
@Australia
The @Australia Twitter account is the second-most followed national account with more than 350,000 followers, owned by Australia Tourism which also owns the @Australia Instagram account, the YouTube vanity URL http://youtube.com/Australia and the Google+ page +Australia on top of the Australia.com domain. The Twitter account mainly shares stunning pictures of Australian landscapes and its wildlife, including koalas and kangaroos. The pictures are often user contributions from Australia's Instagram account which has 2.3 million followers.
Introducing our new film to promote Australia's Aquatic Coastal experiences, featuring ambassador @chrishemsworthhttps://t.co/rwITa3oQiA

— Australia (@Australia) January 26, 2016
@Spain
The Spanish tourism board was able to register the @Spain country name on Twitter, Instagram and YouTube and ranks seventh in the Twitter country rankings. The @Spain Twitter account tweets in English and Spanish to promote travel and tourism and includes the hashtag #VisitSpain in most of its tweets. Every tweet contains a top-quality picture of a major tourist site and the account also posts occasional food pictures with the hashtag #GastroSpain. The account also engages with its 220,000 followers asking them to share their selfies using the hashtag #MyTripInSpain.
#Spain can't be explained. You have to come and feel it. #visitspainhttps://t.co/XJTR7wsRdM

— Spain (@spain) June 14, 2016
@Mexico
Tweets about economic achievements dominate @Mexico's Twitter account, which is among the Top 10 most followed national accounts with 160,000 followers. The country also secured its name on Facebook, Google+ and YouTube. The stated mission of the Twitter account is to show "how Mexico is transforming itself" and tweets about export figures, culinary and cultural achievements worldwide, besides the occasional tweets about the country's natural beauty.
¡Felicidades a Alejandro G. Iñárritu por ganar el #GoldenGlobes a Mejor Director en #TheRevenant! #OrgulloDeMexico pic.twitter.com/OdzT3wcxEk

— México (@mexico) January 11, 2016
@Colombia
The @Colombia Twitter account aims to "share 'the best of Colombia' for the world to fall in love with our country" according to its Twitter bio. The account tweets in English and Spanish, sharing pictures of its tourist attractions and its natural beauty and also celebrating its sporting achievements, namely in football and cycling. The Ministry of Tourism, which owns the account, also owns the Instagram account @Colombia and the website Colombia.co, essential for its country branding strategy.
Un país tan maravilloso que hasta las ballenas quieren nacer aquí.#CelebraSerCOlombiano pic.twitter.com/Yucjyq6JN6

— Colombia (@Colombia) July 18, 2014
@GreatBritain
The @GreatBritain Twitter account is part of the Great Britain marketing campaign, launched in March 2012 to promote the UK as a world-class destination for business, investment and tourism. The account tweets about everything that is great about Britain including the hashtags #FilmIsGreat, #FoodIsGreat, #ScienceIsGreat and #FashionIsGreat. The @GreatBritain account, which has 245,000 followers, is just one small part of the overall campaign which also has a Facebook page with more than 3.1 million fans. While the account also celebrates UK cultural icons and sports stars, it has stayed clear of any political tweets about #Brexit.
.@LittleMix @edsheeran represent the UK at MTV EMAs, winning three awards between them! https://t.co/oPrnq56qk3 pic.twitter.com/6lHxScJTFJ

— GREAT Britain (@GREATBritain) October 28, 2015
@SouthAfrica
The @SouthAfrica account is managed by the South African Tourism board for North America, which also owns the @GoToSouthAfrica account, both of which have more than 100,000 followers. The account promotes tourism in South Africa and generally retweets tweets about South Africa from other Twitter users.
It's been said that the best thing about South Africa is it's people. RT if you agree! Photo by IG user: @natassjy pic.twitter.com/qQSwnDVlIO

— Visit South Africa (@SouthAfrica) March 2, 2015
@Peru
Peru's Twitter account is managed by PromPerú, which also secured the country's Instagram handle. The account encourages users to use the hashtag #Peru and promotes everything #MadeInPeru, often sharing pictures of its stunning landscapes.
Welcome to #Peru @dinahjane97! Hope you enjoy our country along with the girls of #FifthHarmony! #FifthHarmonyEnPeru https://t.co/ubsZf0eSru

— Perú (@peru) June 21, 2016
@Suisse
The Swiss government uses @HofSwitzerland for its country promotion and was able to recover the French country name on Twitter in June 2016. @Suisse tweets in French, translating tweets from its House of Switzerland handle. The account is particularly active during sporting events cheering on Swiss athletes.
Encore besoin de preuves que la Suisse ça déchire ?#AllezLaSuisse #SUIFRA #MaillotEnPapier #wanderswiss pic.twitter.com/i9RXoj8TpC

— Suisse (@Suisse) June 20, 2016
@SaudiArabia
The government in Riyadh was able to register the @SaudiArabia Twitter account in the beginning of 2016 but so far the account has been dormant.
بسم الله نبدأ في هذا الحساب استعراض العديد من الأحداث والحقائق والأرقام عن المملكة وعن مختلف دول العالم في عدد من المجالات.

— Saudi Arabia (@saudiarabia) January 28, 2016
@Nigeria
The @Nigeria account, which had previously been suspended, was re-activated in June 2016 as the official Twitter account of Nigeria, promising "Sights, Sounds and Sensations", however nothing has been posted.
@Tunisia
The @Tunisia Twitter handle is reserved for the government in Tunis according to its Twitter bio, but so far the account is inactive and without a profile or cover photo.
Other National Twitter Accounts
Half of the 193 country accounts analysed are active and a handful of national account managers are personally promoting their country by engaging with others. They include  @Bangladesh, @Bulgaria and @Portugal.
A number of accounts are active through automated newsfeeds. @Indonesia has been tweeting news about the country gathered from the main international news agencies since March 19, 2007 and is among the most popular country accounts with 280,000 followers. @CostaRica has the second-most popular newsfeed, distributing a daily "Costa Rica Paper" including tweets from Costa Rican Twitter users to more than 100,000 followers. @Mali, @France, @Iran, @Jamaica, and @Turkey have very popular newsfeeds about their respective countries. The manager of the @Switzerland newsfeed account must be a Barcelona fan since that is the only account he or she is following.
Some country names are also first names in English so it is not surprising that Chad Bullock from New York registered the @Chad account and Tampa-based photographer Leslie Montenegro will probably not want to relinquish the @Montenegro handle to the government in Podgorica.
Interestingly the @India account is owned by an Indian person living in Guangzhou, China. The account owner shares pictures from his daily life and has made it clear that his Twitter handle is not for sale.
Forty-nine accounts are dormant and haven't tweeted in 2016, while 25 accounts are inactive and have never sent a tweet. Nine accounts are protected such as the @Egypt account, which was registered by an anonymous woman in the Bay Area in California, who explicitly states in capital letters in her bio that that she is "NOT EGYPT THE COUNTRY."
Twitter will not transfer active accounts to their respective governments; however, the company will release Twitter handles if the account has been dormant, i.e., if the account holder has not logged into the Twitter account for more than 90 days.
Continental Twitter Accounts
Looking at continent accounts, it is worth noting that the owners of @Africa, @Asia, and @SouthAmerica are promoting these continents, while @NorthAmerica has been suspended.
The @Europe account registered by Euro Perozzi a consultant who lives in Verbania, Italy, is protected and neither the European Union nor the Council of Europe have been able to contact the account owner.
The @America account is a parody account calling on its followers to "Ask not what your country can do for you. Ask, what did I eat today…" The @Americas account is owned by Brett Riesenhuber, self-proclaimed 'America's Top Weight Loss Professional,', located in San Jose, California offering personal training weight loss programs. Finally the @Antarctica account has been transferred to the Brazilian brewer Ambev, a subsidiary of Anheuser-Busch InBev.
Suspended Country Accounts
Over the years, the accounts of 24 countries have been suspended by Twitter for various infringements of its terms of service. Twitter will hand these confiscated accounts to the official government representatives if they make an official request. The governments of the following countries would be well advised to contact Twitter for their national accounts: @Afghanistan, @Bolivia, @Brunei, @Cuba, @DominicanRep, @ElSalvador, @Ethiopia, @Guinea, @Iraq, @MarshallIslands, @Monaco, @Netherlands, @Nicaragua, @Niger, @Palau, @Panama, @Paraguay, @Rwanda, @SaintKittsNevis, @SaoTomePrincipe, @SierraLeone, @SolomonIslands, @Venezuela, and @Vietnam.
How to Claim Your Country Account
Twitter accounts are literally priceless as Twitter's terms and conditions prohibit users from selling any Twitter account. It can be frustrating to see individuals 'Twitter squatting' a country's name and using it for private communications. While it is fairly simple to transfer an account to another user, it is often difficult to identify the current account holder, especially those who withhold their identity on the Twitter profile and who do not react to public @mentions.
The Canadian and Japanese governments were able to recover their respective country handles which had been registered by a Spanish shoeshine man.
The government of Madagascar could consider contacting DreamWorks Animation, owners of the @Madagascar Twitter account set up on July 27, 2009, for the eponymous Madagascar movie and which is inactive.
The government of Tunisia could easily get its national Twitter handle by simply following the @Tunisia account, which the owner has "reserved for the Tunisian government" according to the Twitter bio.
Twitter clearly states in its 'Username Squatting Policy' "that we will not release inactive or squatted usernames except in cases of trademark infringement." Twitter is retroceding suspended, dormant and inactive accounts if the account holder hasn't logged into the account for more than 90 days.
Vanity URLs on YouTube
On YouTube, 20 channels, namely Australia, Austria, Argentina, Belgium, Croatia, Egypt, Estonia, Greece, Hungary, Malta, Mexico, Montenegro, Poland, Serbia, Slovenia, Spain, Sweden, and Thailand are officially owned by the local tourism office or in the case of Israel and the Vatican by the state.
However, only nine of these channels are officially verified. Of the 193 YouTube country channels, 103 are closed or unavailable, 26 channels have been dormant for the past six months and 43 have been inactive, including the Chad channel, property of YouTube founder Chad Hurley.
The Cuba and GreatBritain channels have been terminated due to repeated violations of YouTube's community guidelines and/or claims of copyright infringement. The governments in Havana and London would be well advised to contact YouTube to take ownership of these channels.
Vanity URLs on Facebook
Facebook seems to have been most effective at limiting the uncontrolled registration of country names. There are 45 pages and 25 personal profiles with vanity URLs including country names.
Not surprisingly, the vanity URL for Chad is owned by Chad Little and Georgia is owned by Georgia Hodge. The Turkey Facebook page is in the hands of 'Pat's Truly Turkish Travel Tips and Treasures' based in Victoria, BC, Canada who also caters for Turkish themed dinner parties and has over 1,500 likes. All other 123 pages with country names are not available.
The Facebook page of Tourism @Ireland is by far the biggest page with more than 1.2 million likes, followed by Tourism @Fiji with 560,000 likes and @Denmark with 300,000 likes. @Mexico, @AntiguaBarbuda and @Tonga complete the list of the six country pages officially owned by their national tourist boards. Only two of these state tourism organisations, namely Denmark and Mexico, were verified by Facebook.
Vanity URLs on Instagram
The tourism organisations of only four countries have been able to recapture their country names on Instagram. Australia is the most popular country account, and the only one verified, with 2.3 million followers. Spain (129,000 followers), Peru (110,000 followers) and Colombia with 26,000 followers complete the list of official national Instagram accounts.
All other 189 country names have been registered by private individuals and 11 pages are unavailable and have been deactivated including the United States, Indonesia and NewZealand.
About this Study
Twiplomacy is an award-winning global study of world leaders on social media, conducted by leading global strategic communications and public relations firm Burson-Marsteller.
Burson-Marsteller identified the country names of the 193 UN member states on Twitter, Facebook, Instagram and YouTube. Data was collected on July 19, 2016 using Burson-Marsteller's proprietary Burson Tools.
Matthias Lüfkens
@Twiplomacy
Geneva, July 27 , 2016