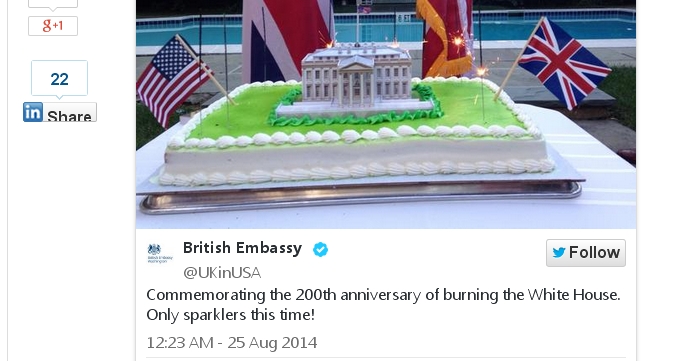 British Embassy Commemorates Burning the White House 200 Years Ago, Apologizes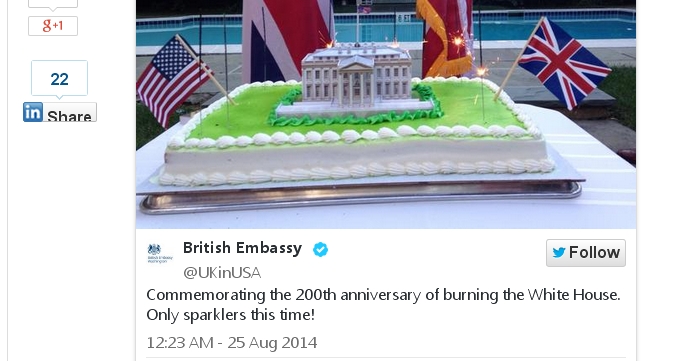 After joking about the anniversary of British troops invading Washington, D.C. and burning the White House in 1814, the British embassy in D.C. apologized Sunday night.
"Apologies for earlier Tweet. We meant to mark an event in history & celebrate our strong friendship today," read a message posted to the embassy's official Twitter account.
Here's the original tweet:
Commemorating the 200th anniversary of burning the White House. Only sparklers this time! pic.twitter.com/QIDBQTBmmL

— British Embassy (@UKinUSA) August 24, 2014
Still, U.S. officials took the post in stride, with State Department spokeswoman Marie Harf responding with a good-natured tweet:
The difference 200 years can make in foreign relations: 8/24/1814: #ItsComplicated vs 8/24/2014: #SpecialRelationship pic.twitter.com/pKGzT8FNr5

— Marie Harf (@marieharf) August 24, 2014