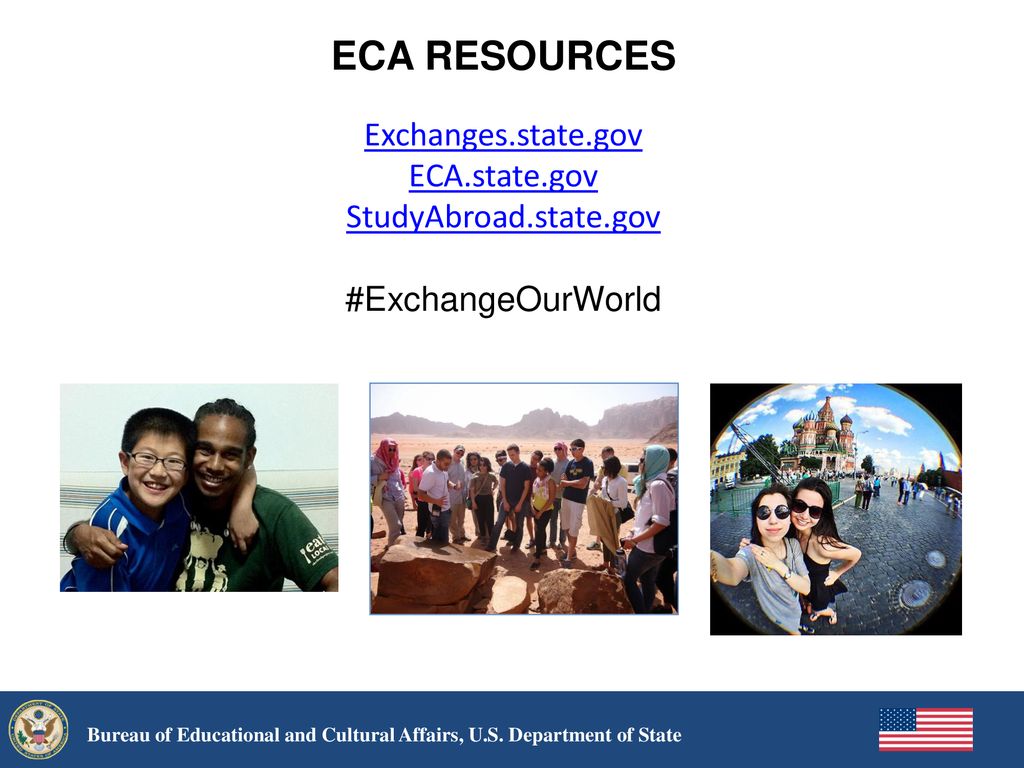 federalgovernmentjobs.us


Vacancy No. ECA-2019-0044 Department Department of State – Agency Wide
Salary $99,172.00 to $128,920.00 Grade 13 to 13
Perm/Temp Permanent FT/PT Full-time
Open Date 5/20/2019 Close Date 5/28/2019
Job Link Application instruction listed in job description Who may apply Status Candidates
Locations:
WASHINGTON, DC
Job Description (Please follow all instructions carefully)
Overview
Open & closing dates
Opening and closing dates 05/20/2019 to 05/28/2019
Service
Competitive
Pay scale & grade
GS 13
Salary
$99,172 to $128,920 per year
Appointment type
Permanent
Work schedule
Full-Time
Locations
1 vacancy in the following location:
Washington, DC 1 vacancy
Relocation expenses reimbursed
No
Telework eligible
Yes as determined by agency policy
This job is open to
Internal to an agency
Current federal employees of this agency.
Career transition (CTAP, ICTAP, RPL)
Federal employees who meet the definition of a "surplus" or "displaced" employee.
Clarification from the agency
U.S. Department of State employees per 3 FAM 2315, and CTAP
Announcement number
ECA-2019-0044
Control number
534271600
Duties
Duties Summary
The Office of the Assistant Secretary for Educational and Cultural Affairs (ECA), reports directly to the Under Secretary for Public Diplomacy [JB emphasis] and Public Affairs, and exercises delegated authority to plan, organize, and direct the Department's educational and cultural exchange activities and maintain relationships with other US Government (USG) agencies, private groups, and non-government organizations and institutions in support of educational and cultural exchange programs.
Learn more about this agency
Responsibilities
Reviews policy and action papers submitted to the Assistant Secretary.
Coordinates with other Bureaus or staff to ensure correspondence deadlines are met on a variety of urgent, high-profile matters
Serves as the ECA point of contact with external organizations such as Office of Management and Budget (OMB), Government Accountability Office (GAO), USAID, etc. to ensure that information requests are responsive, accurate, and timely.
Researches and prepares summary reports and briefing materials and performs research as required by the Special Assistant and superiors, advising them of the nature and scope of problems, and makes recommendations for solutions.
Represents the Special Assistant or attends meetings on matters of interest to the Assistant Secretary, assists the Special Assistant in administering the Assistant Secretary.
Supervisory status
No
Promotion Potential
13
Job family (Series)
0301 Miscellaneous Administration And Program
Requirements
Requirements Conditions Of Employment
U.S. Citizenship is required.
Incumbent will be subject to random drug testing.
Verification of employment eligibility in the United States is required.
One year probationary period, unless excepted by regulation.
Must be able to obtain and maintain a Secret security clearance.
Qualifications
Applicants must meet all the required qualification requirements, including education, and any selective placement factors described below by the closing date of this announcement.
NOTE: Applicants must meet time-in-grade and time after competitive appointment requirements, by the closing date of this announcement.
Time-In-Grade Requirements: Federal applicants must have served 52 weeks at the next lower grade to satisfy time-in-grade restrictions, per 5CFR 300, Subpart F.
Applicants must have 1 year of specialized experience equivalent to the GS-12 level in the Federal service which provided the applicant with the particular knowledge, skills and abilities to perform the duties of the position. Qualifying specialized experience must demonstrate the following:
Experience serving as a point of contact for an office or bureau.
Experience establishing and maintaining liaison with Bureaus, offices, and senior level officials of the U.S. Department of State and with external Government agencies.
Experience researching and developing information on various topics and problems in connection with speaking engagements, correspondence, conferences and published articles or reports.
Experience reviewing documents for their accuracy, consistency, coordination, adherence to rules and procedures, and ensuring the flow of documents between offices, agencies, and officials.
There is no substitute of education for specialized experience for the GS-13 position.
Education
See the qualifications section of this vacancy announcement for education requirements, if applicable.
Additional information
EMPLOYMENT ELIGIBILITY VERIFICATION PROGRAM (E-Verify) – U.S. law requires organizations to employ only individuals who may legally work in the United States – either U.S. citizens, or foreign citizens who have the necessary authorization. This agency utilizes E-Verify to compare information from the Form I-9, Employment Eligibility Verification, to data from U.S. Department of Homeland Security (DHS) and Social Security Administration (SSA) records to confirm employment eligibility. If the employee's information does not match DHS and/or SSA records, the employee is given an opportunity to resolve the problem. If eligibility cannot be verified, employment will be terminated.
For reasonable accommodation at the U.S. Department of State, please contact the Office of Accessibility and Accommodations at (202) 663-3474 or ReasonableAccommodations@state.gov.
How You Will Be Evaluated
Your qualifications will be evaluated on the following knowledge, skills, abilities (KSAs) and other characteristics that are relevant to the duties of this position and must be fully supported by information in your resume:
Knowledge of policy, guidance, and direction on matters pertaining to day-to-day-operations.
Skill in oral and written communication to prepare and present analyses; provide guidance and solicit information.
Ability to draft and edit others' writing for accuracy, clarity and adherence to departmental writing and formatting standards.
Ability to review, analyze, index and retrieve information.
Your resume serves as the basis for qualification determinations and must highlight your most relevant and significant work experience and education (if applicable) as it relates to this job opportunity. Experience refers to paid and unpaid experience, including volunteer work done through National Service programs (e.g., Peace Corps, AmeriCorps) and other organizations (e.g., professional; philanthropic; religious; spiritual; community, student, social). Your resume should include the dates of all qualifying experience (from month/year to month/year) and the number of hours worked/volunteered per week. For assistance with creating a resume, please click
here.
Qualified candidates are assigned a score between 70 and 100. Agency Career Transition Assistance Program (CTAP) or Interagency Career Transition Assistance Program (ICTAP) candidates must be rated "Well Qualified" for the position and earn a score of at least 85 (when applicants are rated in a range of 70 to 100) to receive consideration for special priority.
If, after reviewing your resume and self-assessment questionnaire responses and a determination is made that you have inflated your qualifications and/or experience, a score will be manually determined that reflects your documented experience. This may result in a lower score, which may also eliminate you from consideration for this position.
Applicants must meet all the qualification requirements and submit any required supporting documentation by the closing date of this job opportunity. Your application package must contain sufficient information to make a valid determination that you fully meet the basic/specialized experience requirements as stated in this job opportunity announcement for each grade level(s) for which you are applying. Applicants found to be among the top qualified candidates will be referred to the hiring official for further consideration and possible interview.
To preview questions please click here.
Background checks and security clearance
Security clearance
Secret
Drug test required
No
Required Documents
Required Documents
All required documents listed below, that are applicable to you, must be submitted to our automated system "Gateway to State" by 11:59 p.m. Eastern Time (ET) on the closing date of this announcement.
1. Resume – your resume or any other written format you choose should contain the required information as specified in the "How You Will Be Evaluated" section. Insufficient information will result in an ineligible rating.
2. A completed online job specific self-assessment questionnaire through the Department's automated system "Gateway to State".
3. Transcripts – if applicable, see the Qualifications section of the announcement. If selected, an official/sealed college transcript(s) will be required to verify education prior to employment.
4. If you are qualifying based on other criteria listed under the Qualification Section of this announcement, you must submit the required supporting documentation (certificates, certifications, etc.) with your application by the closing date.
5. Current eligible DOS employees (per 3 FAM 2315) including non-competitive applicants must submit a SF-50 (Notification of Personnel Action) that shows the effective date, position title, series, grade, salary, tenure, position occupied, full promotion potential, AND submit a copy of your most recent completed annual performance appraisal that includes the final rating. If a performance appraisal does not exist, is incomplete or unavailable, a Form DS-1812 (Applicant Appraisal) or equivalent form from another agency signed by the current supervisor is acceptable. Mid-year progress reviews will not be accepted.
6. CTAP eligibles must submit a copy of the appropriate documentation with their application. See link below:
CTAP Considerations
If you are relying on your education to meet qualification requirements:
Education must be accredited by an accrediting institution recognized by the U.S. Department of Education in order for it to be credited towards qualifications. Therefore, provide only the attendance and/or degrees from schools accredited by accrediting institutions recognized by the U.S. Department of Education.
Failure to provide all of the required information as stated in this vacancy announcement may result in an ineligible rating or may affect the overall rating.
Benefits
Benefits
A career with the U.S. Government provides employees with a comprehensive benefits package. As a federal employee, you and your family will have access to a range of benefits that are designed to make your federal career very rewarding.
Benefits for federal employees
Healthcare insurance
Pay and leave

Eligibility for benefits depends on the type of position you hold and whether your position is full-time, part-time, or intermittent. Contact the hiring agency for more information on the specific benefits offered.
How to Apply
How to Apply
Prepare your application in USAJOBS
To start your application, click Apply and we'll walk you through the process where you'll attach a resume and any required documents.
During the application process you can review, edit, delete, and update your information. We'll automatically save your progress as you go, so you won't lose any changes.
Please carefully read all the instructions before you apply. You have until 11:59 p.m. Eastern Time (ET) on the closing date of this announcement to complete the application process.
STEP 1: Select the "Apply On-line" button and follow the instructions to register or sign into USAJOBS.
STEP 2: Submit a detailed resume or any other written format you choose documenting your job-related qualifications, experience, and education (if applicable). Cover letter is optional. If you submit a cover letter, you must also submit a resume. Please see the How You Will Be Evaluated section for specific information that should be outlined in your resume.
STEP 3: Answer the job-specific self-assessment questions on-line through the U.S. Department of State's Gateway to State automated application system. The questions will be used to evaluate your qualifications and experience for this position.
STEP 4: Submit all required documentation applicable to you, as listed in the Required Documents section of this announcement, to the Department's Gateway to State automated application system prior to the closing date of this announcement. For instructions on how to view the status of your supporting documentation, please click
here.
Technical assistance with your on-line application is available through the Help Desk at mgshelp@monster.com or by calling (866) 656-6830 or (703) 269-4944 between the hours of 7:00 a.m. and 7:00 p.m. ET
ALTERNATE APPLICATION PROCEDURES
NOTE: If applying online poses an extreme hardship, you may request alternate application procedures to submit your application package by fax. Contact the Human Resources office listed on the announcement between the business hours of 8:15 a.m. and 5:00 p.m. ET at least 2 working days prior to the closing date of this announcement. The application package for alternate application procedures must be submitted and received in the Human Resources office no later than 11:59 p.m. ET on the closing date of this announcement. Paper applications and information sent by mail WILL NOT BE ACCEPTED.
Agency contact information Bridget Crowley Bridget Crowley
Phone
202-632-2887
Fax
000-000-0000
Email
CrowleyBC@state.gov
Address
U.S. Department of State
2200 C Street NW
SA-05, Floor C1
Attn: ECA/EX
Washington, District of Columbia 20037
United States
Learn more about this agency
Visit our careers page
Learn more about what it's like to work at Department of State – Agency Wide, what the agency does, and about the types of careers this agency offers.

Next steps
After all application packages have been received, we will review your resume to ensure you meet the basic qualification requirements. After we review and evaluate all applications, the most highly qualified candidates will be referred to the hiring manager for further consideration for possible interviews in approximately two weeks after the announcement closes. After a tentative job offer, we will conduct a suitability review and/or security background investigation, which generally takes an average of at least two to six months.
You will be notified up to four times during the hiring process:
1. Upon receipt of your application.
2. Upon minimum qualification determinations.
3. After the certificate is issued.
4. After final selection is made.
For instructions on how to view the status of your application, please click here .
Multiple positions may be filled from this announcement.
Fair & Transparent
The Federal hiring process is setup to be fair and transparent. Please read the following guidance.
Equal Employment Opportunity Policy
The United States Government does not discriminate in employment on the basis of race, color, religion, sex (including pregnancy And gender identity), national origin, political affiliation, sexual orientation, marital status, disability, genetic information, age, membership in an employee organization, retaliation, parental status, military service, or other non-merit factor.
Equal Employment Opportunity (EEO) for federal employees & job applicants
Reasonable Accommodation Policy
Federal agencies must provide reasonable accommodation to applicants with disabilities where appropriate. Applicants requiring reasonable accommodation for any part of the application process should follow the instructions in the job opportunity announcement. For any part of the remaining hiring process, applicants should contact the hiring agency directly. Determinations on requests for reasonable accommodation will be made on a case-by-case basis.
A reasonable accommodation is any change in the workplace or the way things are customarily done that provides an equal employment opportunity to an individual with a disability. Under the Rehabilitation Act of 1973 the Equal Employment Opportunity Commission (EEOC) must provide reasonable accommodations:
An applicant with a disability needs an accommodation to have an equal opportunity to apply for a job.
An employee with a disability needs an accommodation to perform the essential job duties or to gain access to the workplace.
An employee with a disability needs an accommodation to receive equal access to benefits, such as details, training, and office-sponsored events.
Disability Employment – Reasonable Accommodations
How to contact an agency
Legal and regulatory guidance
Financial suitability
Social security number request
Privacy Act
Signature & False statements
Selective Service
New employee probationary period
Note: We cannot accept applications on behalf of Federal Agencies. Application instructions are listed within the Job Description.
Original Article
Please follow and like us: