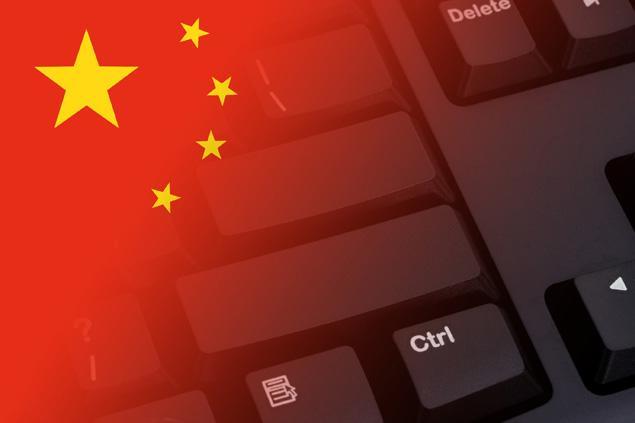 International relations are traditionally conducted by national leaders, government officials and diplomats. Yet the power of citizen exchanges, or "people-to-people diplomacy", is often underestimated. "People-to-people diplomacy", as part of "public diplomacy", complements traditional and formal diplomacy. It has significant impact on relations between nations since bilateral relations are not sustainable without solid public support.
It is well-known that the "Ping Pong Diplomacy" of 1971 helped pave the way for President Richard Nixon's historic visit to China the following year. Little talked about is the indirect role Japan played in the process. Both Chinese and American ping pong players were attending the 31st World Table Tennis Championship in Nagoya, Japan at the time. When American player Glenn Cowan missed his team bus, he was invited to ride with the Chinese players. His conversation and gift exchanges with Chinese player Zhuang Zedong are household stories now. The "Ping Pong Diplomacy" that began in Japan led to the normalization of US-China relations.
In the tense political relations between Japan and China today, attention has been focused on national leaders and how they help or hinder relations. Many blame either Prime Minister Shinzo Abe's revisionist views and hardline policies or President Xi Jinping's tough style and assertive diplomacy for the deterioration of bilateral relations. They assume only national leaders and politicians matter in international relations. Such perspectives overlook the power of people-to-people diplomacy and are therefore detrimental to improving relations.
Japan and China established diplomatic ties in 1972. In the 1970s and 1980s, the Japanese had extremely favorable views of China. China was a top destination for Japanese tourists and Japanese companies set up businesses in China one after another. From 1978 to 1988, 70 to 80 percent of Japanese surveyed viewed China favorably. The good feelings were mutual. Ken Takakura (高倉健)'s "Kimi Yo Fundo No Kawa O Watare" (中文名"追捕") and "The Yellow Handkerchief" were among the first foreign movies to be screened in post-Mao China. His passing in November 2014 generated fond memories of him and Japan among many Chinese in their 40s and 50s. In the 1980s more Chinese chose to study in Japan than in any other country.
Japanese manga and anime are popular around the world. But before this new wave of Japanese soft power, the Chinese have long enjoyed Japan's popular culture. Ikkyû San and Astro Boy were some of the earlier popular Japanese animes and their theme songs were among Chinese children's favorites in the 1980s and 1990s. The mutual affection between the two societies clearly played a positive role in maintaining a friendly political relationship.
CCP General Secretary Hu Yaobang and Prime Minister Yasuhiro Nakasone exchanged visits in 1983 and 1984. Understanding the power of people-to-people diplomacy, Hu invited 3,000 Japanese youths to visit China, including Prime Minister Nakasone's son. Hu reportedly dispatched his daughter to personally accompany Nakasone's son. Notably, Nakasone was involved in setting up a "comfort station" during Japan's imperial war and he visited the Yasukuni Shrine as prime minister, but Hu's pragmatism and foresight, aided by friendship between the two societies, overcame the difficulties and led to the healthy growth of bilateral relations in the 1980s and early 1990s. After the Tiananmen Square tragedy, Japan was the first power to lift sanctions against China, and Japanese businesses continued to invest in China.  In 1992 Emperor Akihito and Empress Michiko visited China.
As political and economic frictions grew in the second half of the 1990s, Japanese public opinions favoring China steadily dropped, but still there were about 50 percent Japanese who felt friendship for China through out the 1990s. According to a 2014 BBC World Service Poll, however, only 3 percent of Japanese viewed China's influence positively, with 73 percent expressing negative views, the most negative perception of China in the world; while only 5 percent of Chinese viewed Japan's influence positively, with 90 percent expressing negative views, the most negative perception of Japan in the world. Such appalling level of mutual dislike is extremely disturbing and must be reversed.  Political leaders must be cautious in their words and deeds since they affect public opinions. The public, on the other hand, can exercise their power to influence national policies.
Japan and China have different systems. There are hawkish politicians, media and military personnel on both sides drumming up nationalism and creating tensions in the relationship. But the ordinary people are much alike in their pursuits. One must differentiate between fervent nationalists and ordinary people especially when political relations are sour.
I spoke to a group of Japanese college students in Kyoto recently. In exploring the Japan-China relationship, the students seemed very rational, asking what both Japan and China could do to improve the relationship, which is in sharp contrast to the positions of the two governments that blame the other side for the problem.
Despite political tensions, Chinese tourists continue to flock to Japan. In 2014, 2.4 million mainland Chinese visited Japan, slightly less than 2.8 million from Taiwan and 2.7 million from South Korea, but mainland Chinese spent more than their counterparts from any other place. With Japan's visa relaxation towards Chinese, a weaker yen, and tax exemption for foreign tourists, mainland Chinese can easily become the largest foreign group visiting Japan in 2015. During the 2015 Chinese New Year break, busloads of Chinese thronged major malls in Tokyo. Many Japanese businesses have hired Mandarin-speaking staff to better meet the needs of Chinese travelers. In Osaka's top tourist sites such as Umeda, the Osaka Castle and Dotonbori, one will not fail to see groups of Chinese tourists, often with their hands full of shopping bags. The Chinese love high-quality Japanese products. Electric rice-cookers, air filters, and multi-functional toilet seats are reportedly Chinese tourists' favorites. Most Chinese leave with a very positive impression of Japan and the Japanese. Some Japanese may be stunned by Chinese tourists' purchasing power or disapprove their bad behaviors such as talking loudly and smoking in public, but most welcome Chinese tourists and appreciate their contributions to Japan's economy. "If there is an increase in the number of Chinese who visit Japan and observe Japan as it is, there might be a gradual deepening of understanding between the peoples of the two nations," a high-ranking Japanese Foreign Ministry official's words highlight the power of such people-to-people exchanges.
Realizing the importance of enhancing people-to-people understanding especially among the young, the two governments are taking actions now. For example, the Japanese embassy in Beijing co-sponsored Japanese speaking and writing contests in China in recent years and invited 2000 young Chinese to visit Japan lately. On the other hand, the Chinese embassy in Tokyo co-sponsored the 2014 all-Japan Youth Writing Contest on Japan-China relations and invited prize winners to visit China for a week.
At the Kyoto International Community House (kokoka), paintings of artists from Kyoto's sister cities including Xi'an were on display earlier this year. More such cultural activities at the local levels are needed in the current political atmosphere. Indeed, there is ample room for citizen exchanges to grow between China and Japan. For example, in 2014, 6.13 million Chinese visited South Korea, constituting 43.1 percent of all foreign visitors to South Korea. According to Japan National Tourism Organization, about 2.88 million Japanese tourists visited China and 2.75 million went to South Korea in 2013. Both figures represent about a 10-percent decrease from 2009 largely because of the weaker yen and the worsening image held by Japanese toward China and South Korea.
Obviously the power of people-to-people diplomacy is woefully under-utilized in Japan-China relations. When political relations at the top remain lukewarm at best, it is advisable for Japanese and Chinese to promote and expand citizen exchanges at the grassroots. After all, it is ordinary people that form the foundation of a strong and durable bilateral relationship.
Zhiqun Zhu is Associate Professor of Political Science and International Relations and Director of China Institute at Bucknell University, USA.  He is currently a visiting professor at Doshisha University in Kyoto, Japan. Image credit: CC by Dustin Baxter/Flickr.
The Power of People-to-People Diplomacy in Japan-China Relations
Please follow and like us: