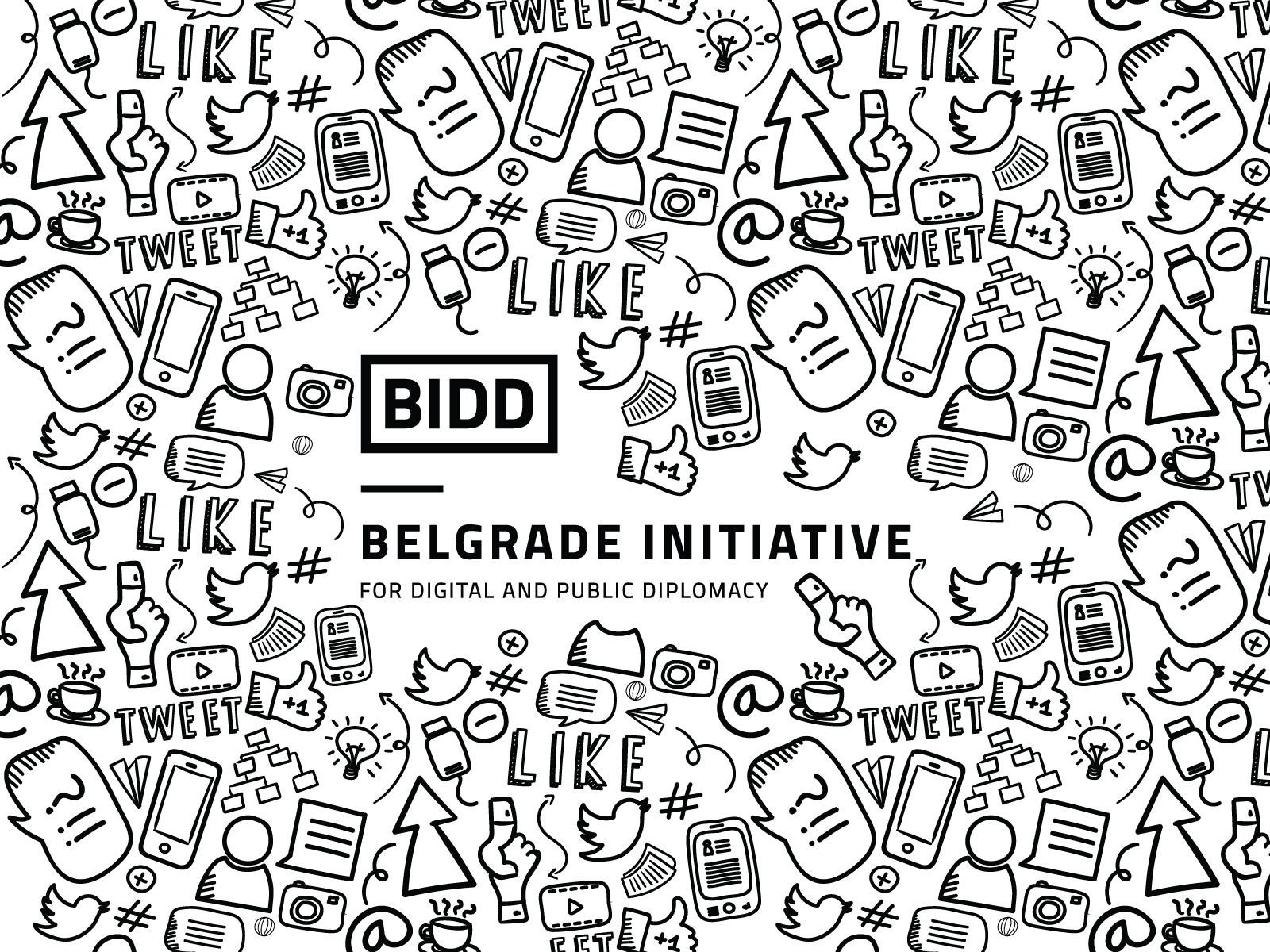 Imagine a place adorned not only with an unforgettable appearance but with unbelievable natural, biological, aesthetic, cultural and historical value? Does such a place even exist and how does it look like? We'll answer you straight away – it does. And Serbia has 14 such destinations! Welcome to the magical world of outstanding natural landscapes!
Paradise has been found! And you will come to the same conclusion once you look at the photos we have prepared for you. But, of course, if you wish to feel the magic that courses through these landscapes, you'll have to visit them yourself. So, we suggest you don't hesitate too much – just look at the photos and choose your first destination!
1. Mount Kosmaj
Even though that it's the second lowest mountain in Šumadija after Avala, Kosmaj is a mountain with a lot to offer. From surreal nature and golden sunsets to fascinating history and a rich culture.
In the rich forests of Kosmaj a number of beautiful Serbian sanctities has been tucked away, and on the top of this mountain there is an impressive monument dedicated to the soldiers who have fallen in WWII.
2. The Great War Island
On the very confluence of the Danube and the Sava rivers lies a true natural oasis and an ecological point. Of course, we're talking about the Great War Island – the main jewel of the watery heart of Belgrade.
You can enjoy a phenomenal view of Zemun from the Lido beach on the north of the island, and due to the large number of diverse bird species the island is protected by the state as a nature reserve.
3. The Gradac river gorge
Did you know that one of the cleanest rivers in Europe is in Serbia? If you didn't, it's high time you met the Gradac river, its fascinating canyon and the magnificent nature that surrounds it!
The magical mix of highly preserved, remarkable natural features and valuable cultural and historical landmarks makes Gradac a unique place for hiking, relaxing, recreation and enjoying nature!
4. The mountains of Vršac
A unique position, diversity of flora, rich forest ecosystems, beautiful landscapes and fascinating lookouts brought the mountains of Vršac, located in Banat, under the protection of the state as a landscape of outstanding features. If you ever get the chance to visit this place, do so and you'll find out why!
The thing you mustn't miss is a visit to the main tourist centre and picnic area called the "Vršački breg". You also have to visit the famous Vršac vineyards, the Vršac tower and numerous sanctities in the vicinity.
5. The Subotica or Telečka sands
Unique ecological features, different types of soul, a special regime of subterranean waters, moist habitats, highly diverse flora and rich fauna are only some of the attributes of this unique landscape of great value – the Subotica sands.
Near this unusual yet outstanding natural landscape there are also beautiful lakes that have to have their place on your itinerary. The Palić, Ludaš, Krvavo (Bloody) or Slano (Salt) lake – it's up to you to choose!
6. The Vlasina lake
Be it for its unique floating islands, untouched nature, clean air or the special energy that flows here, once you visit the Vlasina lake – you'll want to come back to it!
And although the things we said are quite enough, we have to add another attribute to the magical Vlasina lake – a whole kingdom of medicinal plants and diverse river fish. Visit it and witness its magic!
7. The Ovčar-Kablar gorge
Prepare yourself for enjoying impressive landscapes, for falling in love with the unusual meandres of West Morava, sightseeing of many monasteries and relaxing in beautiful and intact nature. Because all that and more awaits you in the surreal Ovčar-Kablar gorge!
Here, nature showed all her artistic skills and created one of her greatest artworks. It bestowed upon this whole area near Čačak rich flora and fauna, diverse landscapes and numerous mineral sources. Look inside the fairytale world of one of the most scenic gorges in Serbia!
8. Mount Avala
Even Prince Miloš realized the value and beauty of Avala in 1859 and decided to bring it under state protection. So, this small mountain near Belgrade was considered a landscape of outstanding features since the distant past, as well as an oasis of diverse plant and animal life and one of the favourite picnic places of Belgraders nowadays.
Dense coniferous forests and fresh air are the ideal combination for relaxation, and the Avala Tower, the Monument to the Unknown Hero and other cultural landmarks are perfect for sightseeing.
9. Lepterija-Sokograd
They don't call this place the ''green heart of Serbia'' for nothing. There are many reasons to do so – beautiful, intact nature, fresh air, a soothing climate and the attractive "Lepterija" picnic spot.
And in its vicinity are the famous Sokobanja spa and the medieval town of Sokograd which is a cultural monument of great importance. Now, do you realize why you have to visit this part of Serbia?
10. Zaovine
It's nearly impossible to pick one place in Serbia and call it the most beautiful and most valuable. But, when it comes to Zaovine one thing's for sure – it's on the top of the list. Green hills, glades covered in flowers, rivers, lakes and so on and so forth. A picture is worth a thousand words…
Because of the beauty of all these scenic landscapes, natural habitats and extremely diverse animal and plant life, Zaovine has been proclaimed a landscape of outstanding features.
11. Mount Radan
The south of Serbia is adorned by a mountain which is perhaps best described as a "fascinating combination of nature, mystery and legends". Mt. Radan is also the home of many protected plant and animal species.
This mysterious mountain is famous for the stories of a river which flows from its base to the top of the mountain and cars which start to go uphill once the engines are shut down. Although these stories remain unexplained, the thing that's for certain is that near this mountain you can find many interesting locations such as the Devil's Town, the Prolom Banja spa, the Justiniana Prima, Ivan's Tower, etc.
12. The Đetinja river gorge
On the south-western slopes of mt. Tara springs the river Đetinja and so becomes serious competition when it comes to its beauty. The reasons for it being proclaimed a landscape with outstanding features are many: from dynamic morphology with numerous caves, karst sinkholes and pits to many important heritage monuments and rich flora and fauna…
The only problem with this magnificent river's canyon located near Užice and Mokra Gora is that it's out-of-the-ordinary beauty can't be described but only experienced in person! So come and see it!
13. The Pčinja valley
On the very southeast of Serbia is another landscape of outstanding features and a national natural heritage site – the valley of Pčinja. Just look at the photo and you'll understand why this valley is so special. Exactly! Preserved natural resources, unspoiled soil, the wealth it holds in forest land, the fauna and small rural settlements are only some of them!
We witnessed the beauty of Pčinja, which is near Vranje, for ourselves. Now it's your turn! And don't forget to tell us how you liked it!
14. Kamena Gora
You must think there can be nothing more beautiful than what we've shown you so far? We'll have to say that's not exactly true. And Kamena Gora is proof. Are you ready for a stunning landscape of unbelievable beauty? Here you have it!
We're sure you realize now how Kamena Gora earned its place on the list of destinations with outstanding features, but we'll make it even more easy for you: the Holy pine which is estimated to be 500 years old, many rare plant and animal species and a mountain region authentic for its deep gorges and mosaic woodland and meadow areas…
Comments
comments
Serbia.com
Please follow and like us: