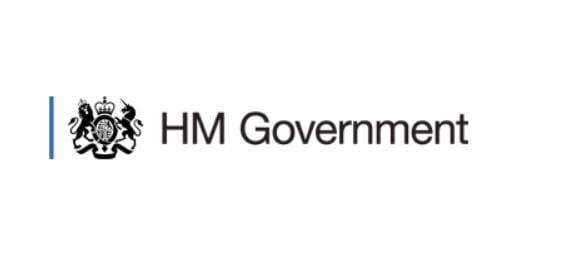 fco.tal.net
The British Government is an inclusive and diversity-friendly employer. We value difference, promote equality and challenge discrimination, enhancing our organisational capability. We welcome and encourage applications from people of all backgrounds. We do not discriminate on the basis of disability, race, colour, ethnicity, gender, religion, sexual orientation, age, veteran status or other category protected by law. We promote family-friendly flexible working opportunities, where operational and security needs allow.
Job Category:
Foreign and Commonwealth Office (Policy & Political roles)
Job Subcategory:
Political
Job Description (Roles and Responsibilities):
Summary:
To provide quality reporting and analysis of the political environment in and relating to Cuba.
To act as the Embassy interface with MINREX, drafting Notes Verbale and arranging meetings.
To manage the public diplomacy [JB emphasis], press and comms for the Embassy, including through the management of an A1L assistant.
Ensure the day-to-day management of the Embassy's information budget.
Responsibilities:
The jobholder will be responsible for the monitoring and reporting on the political environment in and relating to Cuba. This includes providing regular written and oral reporting and analysis for senior stakeholders as appropriate. This will require an up to date understanding of the strategic objectives of the UK in Cuba and particular FCO campaigns and an understanding of the Cuban political context, history and latest developments. The jobholder should have excellent communications skills and the ability to work effectively with Cuban government ministries and agencies, and a range of other Embassy contacts.
The jobholder will also be responsible for managing the day-to-day Embassy public diplomacy, including handling local press enquiries and the social media accounts through the management of the local comms assistant. This will include providing advice and support to the 2nd Sec Pol and HMA on matters pertaining to the press and communications.
The jobholder will also manage the information budget, ensuring that all spend is agreed with the SRO (2nd Sec) procured and accounted for correctly and managing day to day spend such that the budget comes in on a full spend at the end of each financial year.
The jobholder will have a leading role in organising events to promote the UK-Cuba relationship, including British Week in Cuba.
The job is based in the British Embassy in Havana but may involve occasional provincial travel.
Essential qualifications, skills and experience:
Familiarity with IT and media/comms training
Desirable qualifications, skills and experience:
Experience of working in an international organisation, agency or embassy. A driving licence.
Required competencies:
Seeing the Big Picture, Leading and Communicating, Collaborating and Partnering, Delivering at Pace
Application deadline:
23 May 2019
Grade:
B3 (L)
Type of Position:
Full-time, Permanent
Working hours per week:
38
Region:
Latin America and Spanish speaking Caribbean
Country/Territory:
Cuba
Location (City):
Havana
Type of Post:
British Embassy
Number of Vacancies:
1
Start Date:
5 August 2019
Additional information:
All appointments to the British Embassy are through PALCO. Applicants do not have to be registered with PALCO to apply, but the appointment will be subject to PALCO procedures. The advertised start date is in August but that is flexible depending on PALCO processes and will be discussed and agreed with the successful applicant. An earlier start date may also be agreed.
Please be aware that you will only be able to apply to vacancies for Local Staff roles with the British Government through this official tal.net site (operated by Oleeo). Jobs may be advertised on third party websites, however our adverts will always link back to the official tal.net site. If you complete and send an application through any other site, we will not receive it.
APPLY
Original Article
Please follow and like us: