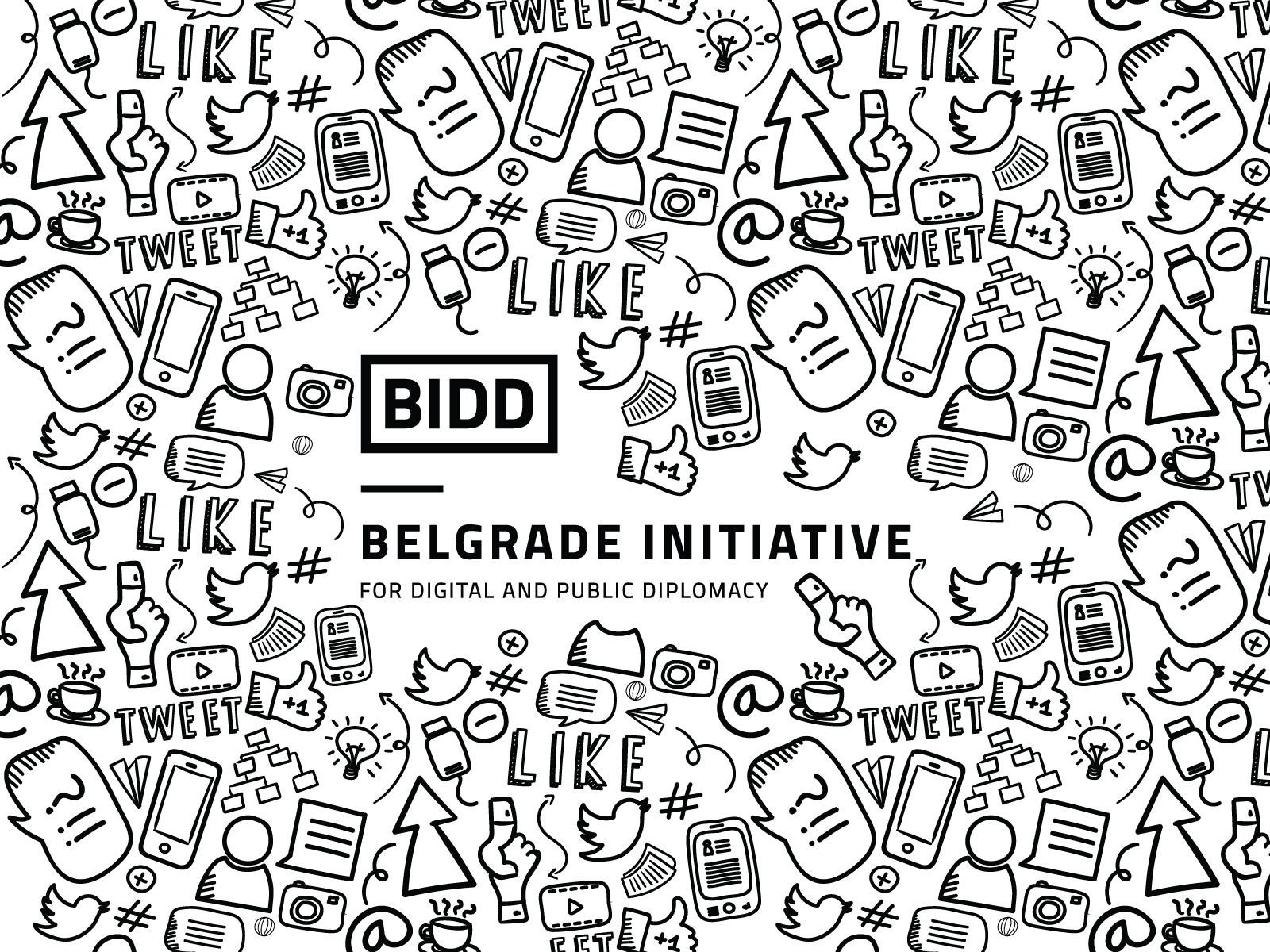 Social media is fundamentally changing the way people communicate with each other, but also the way governments engage with citizens.  It has changed the way that public diplomacies around the world communicate and inform citizens about their activities. Bearing in mind all benefits from usage of internet and social media, governments have a new possibility to achieve their foreign policy goals by promoting and branding their country. Even smaller states can use the advantage of social media to improve their visibility and presence in the world.
The use of the Internet and new information communication technologies to help achieve diplomatic goals is called digital diplomacy or "eDiplomacy" or even "Twiplomacy". The UK Foreign and Commonwealth Office defines digital diplomacy as "solving foreign policy problem using the Internet". It is an extension to traditional diplomacy, not a substitute for traditional channels of communication between governments. Diplomacy is no longer reserved only for State – State relations, but also for State – civil society relations. It offers an opportunity for ordinary people to exchange opinion or demand something directly from the Ministries, Embassies and diplomats. On the other hand, foreign missions have benefited from digital diplomacy by enabling open-source intelligence. Nowadays governments have access to all digitally present citizens who share their opinion, photos and videos on events and issues in real time.
Twitter is seen as the most common digital diplomacy tool, as there are over 260 accounts of heads of state and government in 125 countries worldwide, but only 30 leaders tweet personally, says the study on Twiplomacy. The first foreign ministry to establish digital diplomacy unit was the US State Department. Diplomat's Twitter profile is usually run by a public affairs officer instead by the diplomat her/himself. As a consequence of the spread of Twitter, the ways in which governments/officials and people communicate with each other have changed. All of that has forced diplomats to redesign diplomacy. They are trying to explore new innovative ways to achieve their goals in the international sphere. But it also allows citizens direct access to their leaders.
If we take a look to Western Balkan countries we will see that social media usage is also increasingly present, but states are still struggling with openness and transparency. On the one hand, social media strengthens values of openness between citizens and governments. On the other hand, those states are trying to stay reserved. Looking at Digital Diplomacy review for 2016 that ranks 210 Ministries of Foreign Affairs, Serbia takes 94th place on the list. Some other Western Balkans countries are ranked better (Albania 43rd place, Kosovo 71st place), while some others are ranked worse, such as Macedonia (118), Bosnia and Herzegovina (141) and Montenegro (144).
If we take a closer look to Serbia it can be noticed there is not something we could call digital diplomacy strategy. Serbia has not established digital diplomacy system, even though there are many Twitter users in Serbia. It is interesting that Serbia does not have its official account of Ministry of Foreign Affairs, while many embassies have their Twitter accounts in Serbia. Furthermore, foreign Ambassadors have their own accounts and use them to promote countries they come from.
There is a similar situation in Bosnia and Herzegovina and Montenegro. Unlike them, Kosovo, Macedonia and Albania have official accounts of their Ministries of Foreign Affairs. Moreover, Ministers of these three countries use Twitter as a tool to communicate their daily activities.
It is important for governments to train new generations of diplomats and officials to use social media to extend their actions. We live in an era in which it is more possible than ever before to bridge the gap between diplomacy and citizens. Twitter might be a great way to do so.