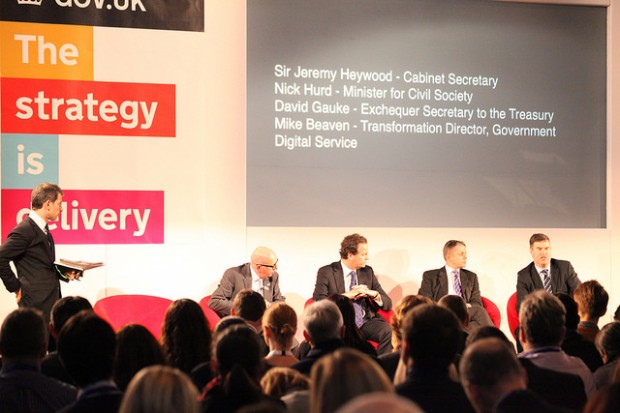 We set an ambitious challenge at Sprint 13; transform government in just 400 working days. Today Sprint 14 marked the halfway point, and the results are terrific;
We even saw ministers test working services – Alphas and Betas – in front of a live audience. Mike Beaven and his transformation team have published more about what they've done this month, and you can read more detail on the team's blog.
The strategy is delivery – transforming government by making things, putting them in front of users, improving them and shipping them.
And we're delivering by focusing on the things that matter: opening up the supply chain, enabling open and agile teams in departments, and putting a stop to big IT projects. We're focusing on user needs, not government needs.
We'll have more to share from the event over the next week, but for now a huge thanks to everyone who took part.
There are 200 days to go – let's keep delivering amazing things.