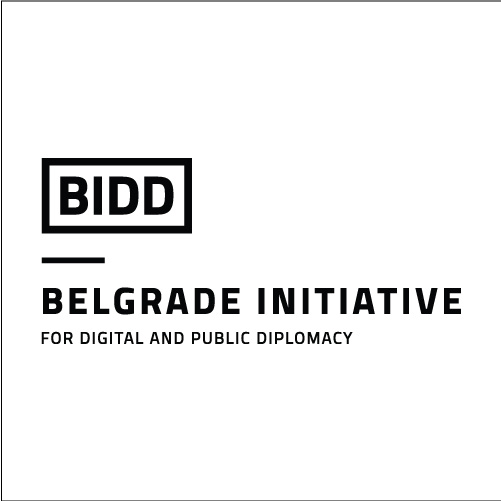 Warning
: Undefined array key "chkIconSize" in
/www/webvol29/96/dr3o8os9p35egxy/bidd.org.rs/public_html/wp-content/plugins/customize-external-links-and-add-icon/customize-external-links.php
on line
301
Skip to content
UK Ambassador to Serbia
8th April 2020 Belgrade, Serbia
A Tale of Two Hospitals
Since the world became aware of the new deadly coronavirus COVID19 spreading rapidly among the population of a Chinese province, governments around the world have been planning and preparing to deal with its expected effects. But few people can have anticipated the scale of devastation and disruption that this virus would soon be bringing to communities around the world.
Like coloured dye dripped into a bowl of water, the virus has spread even to the most remote corners of the world. Working in a global network everyday I read personal accounts of the impact upon great powers, European neighbours, and the tiniest island communities in the Pacific and the Atlantic Oceans.
As a British diplomat working at home in Belgrade and in constant touch with my Embassy and colleagues across the Western Balkans I follow developments in the UK and Serbia particularly closely.
My Embassy and the Serbian Embassy in London have also been working together to support British and Serbian people caught up in the crisis, and to share human experience. This is not the first time that an epidemic has brought our countries together.
The house I live in, the Residence of the British Ambassador in Belgrade, is named after a Scottish doctor called Dr Elsie Inglis .
In 1914 Dr Inglis founded the Scottish Women's Hospitals for Foreign Services (SWH). They provided nurses, doctors, ambulance drivers, cooks and orderlies for 14 hospitals overseas, staffed by 1,500 women from the UK, New Zealand, Australia and Canada. Dr Inglis was head of the unit based in Serbia, servicing 1,000 beds with 250 staff. One of their hospitals was in Kragujevac which, along with Valjevo, was a hotspot of the typhus epidemic that raged across central and western Serbia in 1915.
Just over a century later, the UK is creating five new hospitals with a capacity of over 10,000 beds to cope with the COVID19 pandemic. The British Army has been helping with the planning and construction of these facilities,
In London a new 4,000 bed hospital , named after 19th century health care pioneer Florence Nightingale, is in the Excel Centre, a 2012 Olympic venue. In Wales, a new 2,000-bed field hospital is being built in the Principality Stadium, home of the national sport Rugby Union.
In Scotland the emergency hospital is in a building intended to be the November venue for the massive COP 26 UN Climate Change conference, now postponed until 2021 . This hospital will have particular resonance in Serbia as it is named after Louisa Jordan. Louisa was a nurse from Glasgow who came to Serbia to work in the typhus hospital and died in 1915. Only weeks ago I took part in the annual commemorations there for the British medical workers.
Our modern day medical resources, equipment, research and medicines would be unrecognisable to Doctor Inglis and Nurse Jordan. But the COVID19 epidemic affecting every part of our societies reminds us of human frailty in the face of new diseases. And the new COVID19 hospitals in Serbia and the UK are not so far removed from the Kragujevac facility of a hundred years ago.
An enormous amount of urgent work is going on around the world not only to care for the sick, but also to develop tests, identify medication, build ventilators and produce protective and sanitary equipment. In the UK companies are applying creativity and ingenuity in support of the effort to tackle COVID19 where demand for essential equipment outstrips supply nationally and globally. Breweries and distilleries have adapted production lines to produce hand sanitiser. Advanced engineering companies such as F1's MacLaren and Dyson are working with partners and competitors to develop and produce ventilators that can be produced quickly and in large numbers. JCB is manufacturing parts for new ventilators. Jaguar Land Rover has a target of producing 5,000 protective visors each week for our National Health Service and plans to share its design files widely. Major pharmaceutical companies GSK and Astra Zeneca – both of which are present in the Serbian market – are actively supporting efforts to tackle the epidemic. Among other activities, the two companies are working with the University of Cambridge to set up a new facility for large scale testing and research on testing kits .
Modern communication technology too has opened up new ways of working and staying in touch during a crisis. Governments and international organisations are meeting online. HRH The Prince of Wales – who himself has just recovered from the coronavirus – used modern technology to open the new Nightingale Hospital virtually, over the internet.
One thing though has not changed. Medical staff around the world today are showing the same courage and compassion that Louisa and the other 'Scottish' nurses showed a century ago. The rest of us owe them an enormous debt of gratitude.