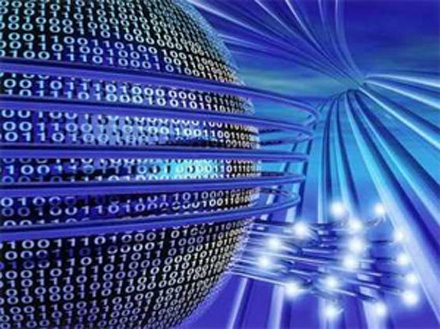 Warning
: Undefined array key "chkIconSize" in
/www/webvol29/96/dr3o8os9p35egxy/bidd.org.rs/public_html/wp-content/plugins/customize-external-links-and-add-icon/customize-external-links.php
on line
301
Evan Kraus is executive director at APCO Worldwide
The rapid transformation of the communications discipline need not be a barrier to seizing global opportunities.
In my job, I participate in many meetings with the leading communicators of some of the world's biggest, fastest-growing and most influential organisations. As communication disciplines converge, this means a mix of chief marketing officers, chief communication officers, global heads of public affairs and chief executives of major agencies are coming together and speaking in depth about how their roles are starting to merge and overlap.
These fascinating discussions make it clear that we are in a time of dizzying change and explosive increases in complexity. Frequently, I hear that there has been more change in the past five years than in the previous 50, and this rate of change is accelerating. Demands increase as resources dwindle; transparency is higher than ever, while trust is at an all-time low; and audiences are now in charge of brand interactions, reversing the previous paradigm.
Companies are being put in unfamiliar and uncomfortable situations that require immediacy, full internal integration, changes in tone and formality, and new skills and instincts. Years ago, who would have thought that the critical skills for communicators would be data analytics, behavioural psychology, data visualisation, community management and content curation?
At APCO, we work hard to make sense of this rapidly evolving world. We have published industry-leading research to help move the communication discipline forward and learned three important things:
1. The impact of influencer audiences is increasing
Small numbers of highly influential people are moving discussions and shaping opinion. We call these influencers "stakebrokers", because they are more passionate about corporate actions and brand behaviour, belong to multiple audience groups and interact with companies in a true 360° perspective. For example, on Facebook, a platform with more than 500m users, we often find that fewer than 20 of them can change the nature of a debate or launch new social movements. The creation of deep, non-transactional relationships with these stakebrokers that align corporate interests with their interests is now a critical success factor for companies.
2. Authenticity matters more than ever before
Gone are the days when a company could perfectly craft messages for different audiences and organise around the old "message house". Audiences today are intermingled and complex, connecting with us in multiple ways. A company's actions are transparent, regardless of who takes them and where. Organisations must understand their central purpose and ensure the business acts in line with its core values. Employees are the most important corporate brand ambassadors, and it is critical that they are armed with an understanding of the company and empowered to speak to it, especially in the social channels in which they already engage. The role of the professional communicator is morphing from message-maker and spokesperson to story-curator and coach.
3. The emotional connection makes the difference
In an environment in which audiences shape their own information and follow complex paths toward understanding, professional communicators need strategies for engaging with individuals at the peak of interest and finding ways to quickly break through. Targeting with big data allows us to narrow our connections and personalise messages. What moves the audience to think differently, or act in a supportive way, is the strength of emotional appeal. Emotions are stimulated best by stories, with graphic and video formats often helping the most. These need not be brand-exclusive; aligning with others and curating their best narratives can be more effective if we pursue shared purpose.
APCO has distilled these trends, and others, into a model called Champion Brand. It defines a pathway to a winning positioning – one that moves companies and organisations from alignment to authenticity, attachment and, ultimately, advocacy. The path to becoming a Champion Brand is sequential, with each level building on the preceding one. Successful companies that create Champion Brands have experienced the value of this approach, noticing that their efforts cost less over time, are more sustainable and, ultimately, have greater impact across a wider range of business metrics.
As the convergence in our industry increases and the rate of change accelerates further, such an enduring and holistic approach to the corporate brand is proving even more valuable to senior business leaders. By transforming brands into true champions, companies can better seize opportunities and tackle the challenges of this new, fluid, global environment.
This post is featured on Marketing magazine .