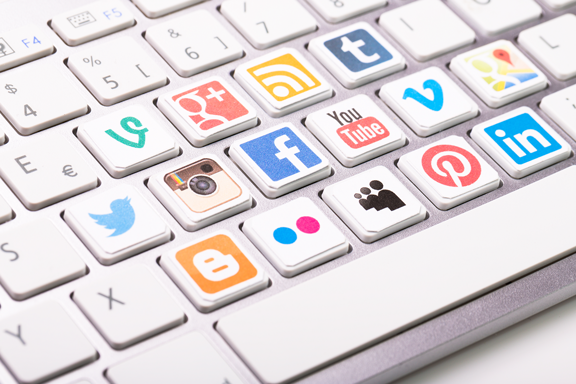 Digital diplomacy can be an important tool in boosting foreign-policy goals, widening international relations and broadening cultural and social interactions
Digital diplomacy can be defined as the use of digital networks by states to determine and establish diplomatic goals and objectives and to efficiently carry out the functions of diplomats. These functions mainly cover representation and the promotion of the home state, the establishment of bilateral and multilateral relations, consular services and social engagement.
Digital diplomacy is considered to be one of the most effective foreign-policy tools as it is related to public diplomacy, which is based on modern information and communication technologies. It involves the use of social networks whose users play a key role in mobilising citizens and domestic and international public opinion. Public diplomacy is recognised in this context as a kind of people's diplomacy that contributes to building the foundations for national diplomacy.
Digital diplomacy is also known as Internet diplomacy, e-diplomacy or cyber-diplomacy, being a vital supplement to traditional diplomacy in contributing to boosting foreign policy goals, widening international relations and broadening cultural as well as social interactions. At the same time, e-diplomacy is not a replacement for conventional diplomacy, but is instead a complementary tool that can strengthen and deepen multilateral relations among countries.
Digitisation also promotes traditional diplomacy by rapidly traversing national borders and engaging with citizens not only on domestic level, but also on both the regional and international levels. The Internet, social media and the new information and communications technologies have impacted diplomacy on an exponential scale, further consolidating the foundations of diplomatic ties, enriching the practice of diplomacy, influencing the environment of diplomacy and bringing millions into open and peer-to-peer conversations.
Regarding the recent development of e-diplomacy, this has extended from the introduction of e-mail and the use of websites by diplomatic services and international organisations in the 1990s to the intensive use of social media such as blogs, Facebook and Twitter earlier this century. There were two early e-diplomacy developments in 1992, one at the Earth Summit in Rio de Janeiro in Brazil, during which e-mail was used for the first time to co-ordinate negotiations, and the other being the establishment of the first Unit for Computer Applications in Diplomacy at the Mediterranean Academy of Diplomatic Studies in Malta.
This subsequently developed into the DiploFoundation, a NGO also based in Malta, that has contributed to research and the training of thousands of diplomats in the ways in which the Internet can impact traditional diplomacy. In 2010, the Foundation launched its E-Diplomacy Initiative, consisting of awareness building that created a momentum for courses, research and community discussion on e-diplomacy.
Social networking platforms provide a variety of channels for interactions, further engagement, the promotion of the goals of diplomacy and the consolidation of a rapprochement among citizens of all countries. However, it is important to consider the risks of digital diplomacy, which can develop as a result of a lack of public awareness, exacerbating the threats of cyber-crime, hacking and cyber-terrorism. Raising awareness is a cornerstone in countering the threats of extremism and terrorism, since unfortunately the Internet and social networks have sometimes acted as a way of deepening the roots of such ideologies and of information warfare amid a general lack of sufficient awareness.
In this context, e-diplomacy could be a double weapon in the international arena given the fragmentation of the global information sphere and the existence of national and regional segments. At the same time, it has certain risks, including information leakage, hacking and the anonymity of Internet users.
Overall, recent changes in the Internet and the intensive use of social networking platforms have dramatically affected the environment in which diplomacy is conducted, as well as questions related to geo-politics, geo-economics, sovereignty and interdependence. E-diplomacy as a driver of change in diplomacy more generally was shown by the UN secretary-general's High-level Panel on Digital Cooperation convened in July 2018 with a view to raising awareness of the transformative impact of digital technologies across society and the economy and contributing to the broader public debate on how to ensure a safe and inclusive digital future for all, taking into account relevant human rights norms.
E-diplomacy should not be seen as a threat to international security as it provides new opportunities for resolving contemporary global problems. Social networking platforms and other global information networks offer opportunities for debates among global civil society that can help to shape international public opinion and lay the foundations for diplomatic ties.
Among the most effective contributions of e-diplomacy is facilitating and boosting the interaction of states in different spheres, in particular in the economy, politics, culture and inter-ethnic relations. E-diplomacy can play an important role in boosting relations between different ethnic communities and bringing together all aspects of people's lives. The tools of e-diplomacy can bolster the facilitation of international inter-ethnic relations, leading to stability and the peaceful solution of conflicts.
Because of today's intensive use of digital networks, the domestic and the foreign increasingly collide, and the ease and speed with which information crosses national borders have blurred the distinction between domestic and foreign citizens. It is in this context that the practice of diplomacy has to contain both international and domestic diplomacy.
It is also important that actions to promote the effective governance of the Internet should continue as an essential part of the diplomatic agenda, assessing in a timely manner how the new technologies can help to redefine international co-operation and interdependence under the umbrella of digital co-operation.
Last but not least, it is important to promote an overarching strategy on how to use digital diplomacy to support certain foreign policy objectives and help to promote policy coordination and implementation. In addition to assessing the capacity to reach target audiences and achieve pre-defined and measurable targets, there is a need to ensure that digital diplomacy is effectively used to obtain concrete goals and disseminate strategic thinking.
In the meantime, it is important to continue to raise public awareness and foster Internet security as a way of countering the risks of digital platforms, eradicating the spread of extremist ideologies that threaten not only national security but also international security and stability.
Aisha Ghoneimy , Friday 22 Jan 2021
*The writer is a member of the Faculty of Economics and Political Science at Cairo University.
*A version of this article appears in print in the 21 January, 2021 edition of Al-Ahram Weekly.
http://english.ahram.org.eg/News/399185.aspx