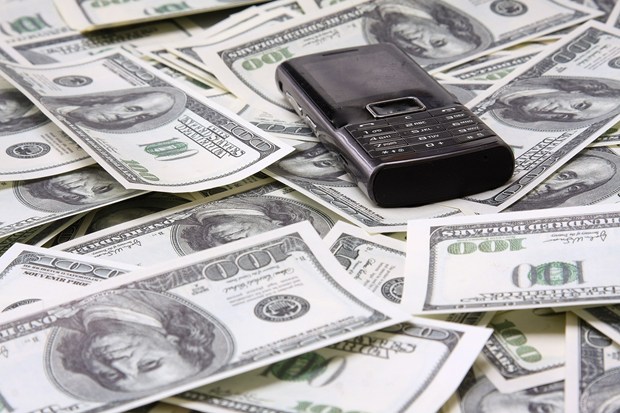 Warning
: Undefined array key "chkIconSize" in
/www/webvol29/96/dr3o8os9p35egxy/bidd.org.rs/public_html/wp-content/plugins/customize-external-links-and-add-icon/customize-external-links.php
on line
301
Facebook is preparing a money transfer service in Europe that would allow it to compete with the likes of Western Union, while giving users the option of storing money with the social network or buying items online.
The US tech firm is seeking regulatory approval in its European base in Ireland for "e-money" status, which would see it issue digital credits that can be converted into cash by recipients.
The firm already has permission for some forms of money transfer in the US, which allow payments within apps, including the Candy Crush Saga and Farmville games, from which Facebook takes a 30% cut. The company facilitated $2.1bn (£1.3bn) in transactions across Facebook in 2013, primarily to games publishers.
Approval in Ireland would allow Facebook to operate an e-money service throughout Europe using "passporting", which allows digital payments to be used across EU member states without having to gain regulatory approval from each one.
Facebook declined to comment on the development, which first emerged in the Financial Times, but the move highlights the scale of the global money transfer market. "The market for money transfer is very, very large," said Taavet Hinrikus, co-founder of TransferWise – one of three payment services reportedly in partnership discussions with Facebook.
Hinrikus declined to comment on the reported partnership discussions but said:
"For remittance alone the market is worth around $500bn, according to the World Bank, but for money moved between developed nations, as well as between developed and developing individuals and business, the market is valued at an estimated $5tn to $10tn, based on our analysis of global money flow data."
Facebook has made mobile platforms the focus of its expansion strategy in developing markets such as India, which accounts for more than 100 million of the firm's 1.2 billion users. Mobile broadband subscribers far outstrip fixed-line ones in developing nations.
"Could Facebook become some sort of utility in the emerging markets? It's certainly possible," said Brian Blau, a director at the research firm Gartner.
"Facebook has a lot of ambition here and they certainly see the benefits of helping the next 2 billion people make it on to the internet , which they're happy to subsidise for a while, but at some point they have to become paying customers."
In developed nations, Facebook is in competition with established technology platforms such as Apple's iTunes and Amazon's online stores, which have millions of customers with credit cards attached to their service.
"Payment schemes are the equivalent to credit cards in emerging markets and here is where Facebook can make progress … especially in those places where banking infrastructure is not as mature as it is in Europe or the US," said Blau.
Regulatory approval from Ireland would subject Facebook to the same controls as a bank, requiring it to segregate funds equivalent to the amount of e-money it issues.
Payments and e-money services are an expanding area of the financial services and technology market, though Facebook's rivals have been more focused on payment systems than money transfers.
Amazon's chief executive, Jeff Bezos, has reportedly made payment systems a priority focus, saying his company's payments team should "go faster" in its efforts to be successful in the space.
Google has made strides in mobile payments, with its Google Wallet services in the US. The search firm is registered as a payments provider in the UK, similar to the authorisation Facebook is seeking in Ireland, although its services have yet to see widespread adoption by consumers.
PayPal has also been moving towards mobile payments with its apps and one-touch payment services, most recently using the fingerprint scanner in the latest Samsung Galaxy S5 smartphone to authorise payment.