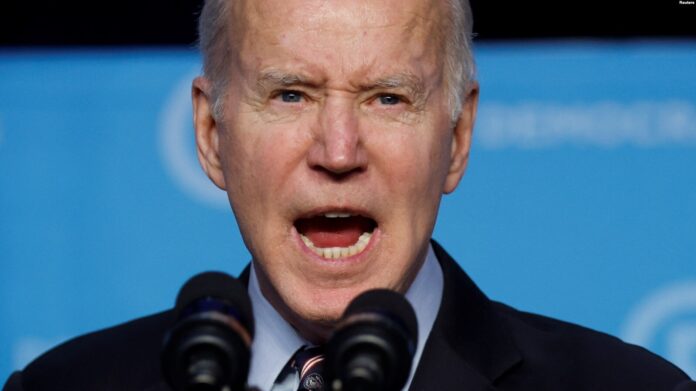 Almost half of President Joe Biden's current 22.2 million followers on Twitter are fake accounts, according to an audit tool provided by software company SparkToro.
SparkToro's tool found that 49.3 percent of accounts following the official @POTUS Twitter account are "fake followers" based on analysis of a number of factors, including location issues, default profile images and new users.
Tesla CEO Elon Musk, who is currently trying to buy Twitter, has expressed concerns about the number of fake accounts and a potential crack down could see users such as Biden lose a huge number of followers.
Musk said early on Tuesday that his $44-billion deal to purchase the social media company could not go ahead until issues with fake accounts were resolved and he appeared to criticize Twitter CEO Parag Agrawal.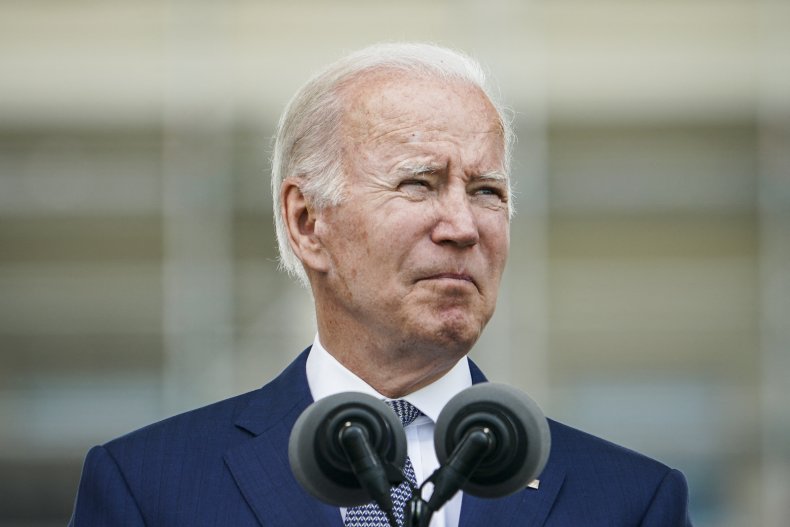 Musk, the world's richest man, claimed that 20 percent of Twitter accounts were "fake/spam accounts" and that figure was "4 times what Twitter claims, could be *much* higher."
"My offer was based on Twitter's SEC filings being accurate," Musk wrote. "Yesterday, Twitter's CEO publicly refused to show proof of <5%. This deal cannot move forward until he does."
It is not clear how Musk arrived at the 20 percent figure. He and Agrawal exchanged a series of tweets about the issue of fake accounts on Monday.
"We suspend over half a million spam accounts every day, usually before any of you even see them on Twitter. We also lock millions of accounts each week that we suspect may be spam, if they can't pass human verification challenges (captchas, phone verification, etc)," Agrawal wrote.
The Twitter CEO also said the company has estimated "every quarter" that less than five percent of monetizable daily active users (mDAU) were spam accounts.
Musk initially responded to Agrawal's 13-tweet thread with a poop emoji and later wrote: "So how do advertisers know what they're getting for their money? This is fundamental to the financial health of Twitter."
There has been speculation that Musk may be using the fake accounts issue to negotiate a better deal for Twitter. Twitter's stock price is now $36.80 per share, significantly less than the $54.20 per share that Musk has offered.
SparkToro defines fake followers as "accounts that are unreachable and will not see the account's tweets (either because they're spam, bots, propaganda, etc. or because they're no longer active on Twitter)."
The software company's tool also found that Biden's account has more fake followers than most.
Musk's account has more than 93.3 million followers and SparkToro's tool found that 70.2 percent of those accounts are fake.
Musk announced on Twitter on Friday that the deal to buy the company was "temporarily on hold pending details supporting calculation that spam/fake accounts do indeed represent less than 5% of users."
Twitter has been reporting that five percent estimate since 2019 and it has been mentioned in the company's last 11 quarterly reports.
Musk's decision to put the deal on hold knocked 15 percent off Twitter's share price in pre-market trading on Friday.
Newsweek has asked the White House and Twitter for comment.
https://www.newsweek.com/half-joe-biden-twitter-followers-are-fake-audit-elon-musk-1707244