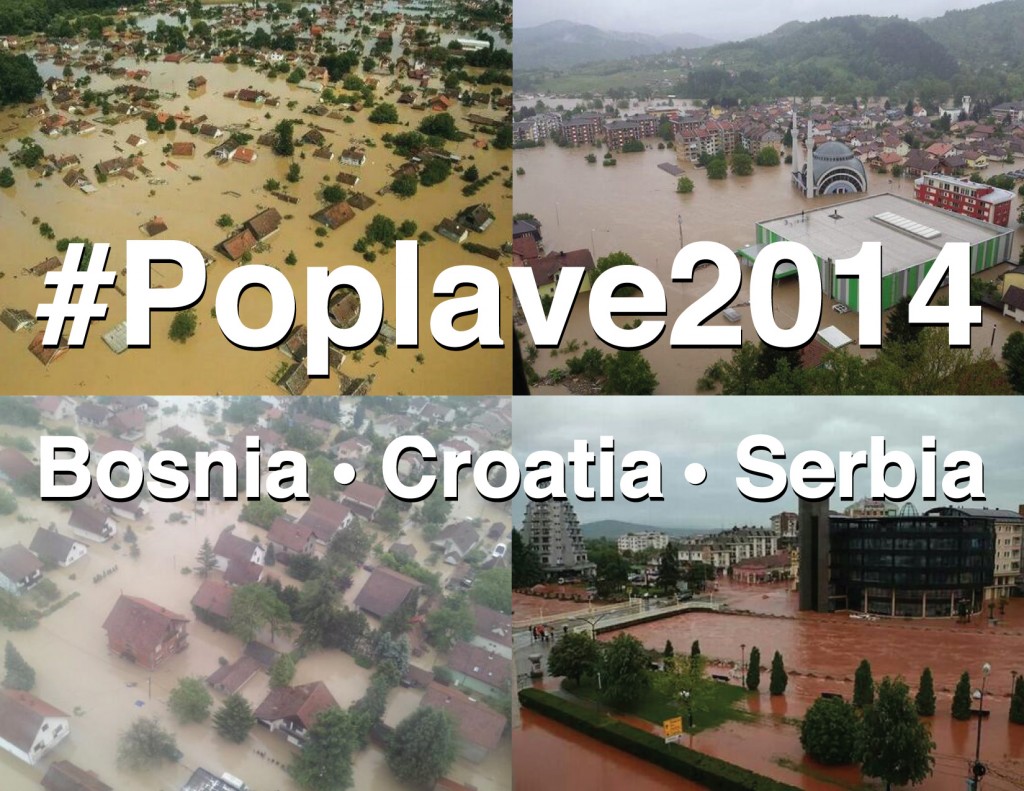 Matthew Trinetti is not Serbian, nor he lives in Serbia. He is a young American living in Chagrin Falls, Ohio. And what this American man is doing? He is trying all he can to help Serbia and Serbian people victims of flood.
Matthew Trinetti wrote a fascinating blog post titled "The Importance of Helping Serbia Right Now" and he is raising money for the flood relief in Serbia. He wrote today:
You may be aware that Serbia and the other Balkan countries are experiencing devastating flooding right now.

It's the worst flooding the area has experienced in over 120 years. There's massive destruction of streets, buildings and homes. The death toll is rising. Over 25,000 people have been evacuated from their homes, most of which have been destroyed. Those families are in desperate need of food, water, clothes, blankets, medication, and other necessities.

It's also possible that you had no clue anything terrible was happening in Serbia. It's even possible you don't know where Serbia is (no, it's not Siberia, the really cold area in Northern Russia; Serbia is in Southeastern Europe).
Matthew Trinetti traveled to Belgrade three times and fell in love with Serbia. He asked a good question in his post: So why should we help Serbia? And his answer is…
As travelers, we need to stand up and represent the locations that have given us the life-altering experiences that have shaped who we are and how we see the world. Serbia is that place for me. And today, Serbia is desperately in need.

If people like us don't stand up for the places that touched them…who will? Local people will. Neighbors will. Expat and immigrant families living abroad probably will. But Serbia is not a rich country. A place like Serbia doesn't have nearly as robust a support system as the US or other more developed countries. It needs help from elsewhere. It needs our help.
Thank you so much Matthew. Serbia needs more help from American people, and what you are doing -raising money for the flood relief in Serbia ($230.00 so far) is just fantastic. Serbia needs more friends like you.
That's why I urge all my readers in America and all over the world to donate at least $20 to Serbia. That is about the price of 4 Starbucks coffees, or the price of two lunches. For that small sum of money, Serbia can provide blankets to those who are cold, food to those who are starving, and a dry place for people who have lost their homes to spend the night.
Serbia does not have oil, but has friends. Thank you Matthew.