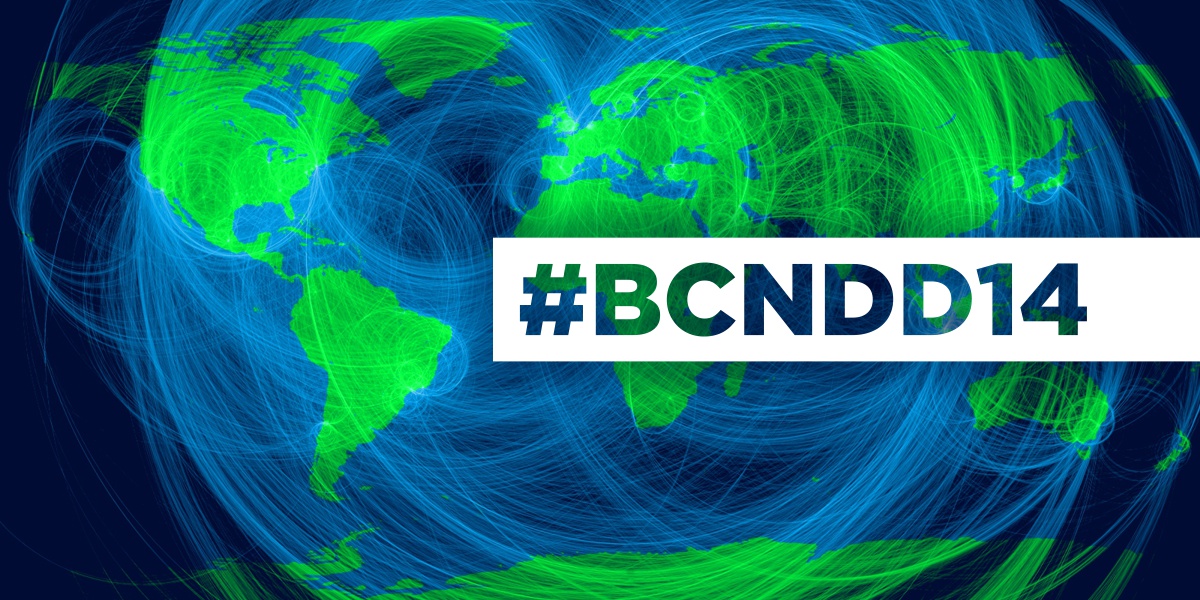 Warning
: Undefined array key "chkIconSize" in
/www/webvol29/96/dr3o8os9p35egxy/bidd.org.rs/public_html/wp-content/plugins/customize-external-links-and-add-icon/customize-external-links.php
on line
301
Participants include Arturo Sarukhan, former Mexican Ambassador to the USA and a pioneer in the world of digital diplomacy, and Tom Fletcher, UK Ambassador to Lebanon, and one of the most significant promoters of digital diplomacy
The Public Diplomacy Council of Catalonia is organizing the conference "Digital Diplomacy: Fostering a collaborative engagement" on Thursday 8 May. Diplomats, professionals, and experts from the communications sector in the field of international relations will share their experience and ideas and offer examples of good practice in this new discipline.
The objective of the conference is to contribute, from Catalonia, to the global debate on the use of internet and social networks in the field of diplomacy and public diplomacy.
Participants in the conference include: Arturo Sarukhan, international consultant, former Mexican Ambassador to the USA, and a pioneer in digital diplomacy; Toni Cowan-Brown, Deputy Digital Practice Leader of Burson-Marsteller, authors of Twiplomacy, a study into the use of Twitter in relations between governments; Gökhan Yücel, co-founder and president of Yeni Diplomasi, in Turkey; Marlowe Hood, developer of applications for Twitter at the Agence France Presse, and creator of the e-diplomacy Hub; Alexandra Ekkelenkamp and Pablo Pérez-Armenteros, responsible for social networks at the Council of the EU, and the European Commission respectively; Antonio Deruda, Italian academic and author of "Digital Diplomacy"; and Albert Medrán, head of communications at Change.org.
The event will be opened by Albert Royo, Secretary General of the Public Diplomacy Council of Catalonia, and closed by Tom Fletcher, UK Ambassador to Lebanon and one of the most significant promoters of digital diplomacy, who will speak by video conference from Beirut.
The conference will be in English and can be followed via live-streaming at Diplocat's website .
The Public Diplomacy Council of Catalonia regularly carries out participatory and public digital diplomacy initiatives with the aim of spreading information and news about Catalonia worldwide via an active presence in social networks. These initiatives include: @CatalanVoices , a Twitter account about life in Catalonia run by a different person every week following the concept of "Rotation curation", invented by @Sweden; @ThIsCatalonia (This is Catalonia) , a Twitter account tweeting news relating to the Diplomacy Council's activities in English as well as other interesting news about Catalonia from international media or international bodies; and, Pinterest, which offers remarkable images to explain information about Catalonia. Finally, we use Google Hangouts and YouTube to hold short-term debates, via Google+, on current affairs in Catalonia or on questions of worldwide interest where Catalonia can provide expertise – these debates include Catalan and international points of view.
Belgrade Initiative for Digital diplomacy wish you GOOD WORK
http://www.diplocat.cat/en/about-us/newsroom/479-international-experts-and-pioneers-in-digital-diplomacy-meet-in-barcelona