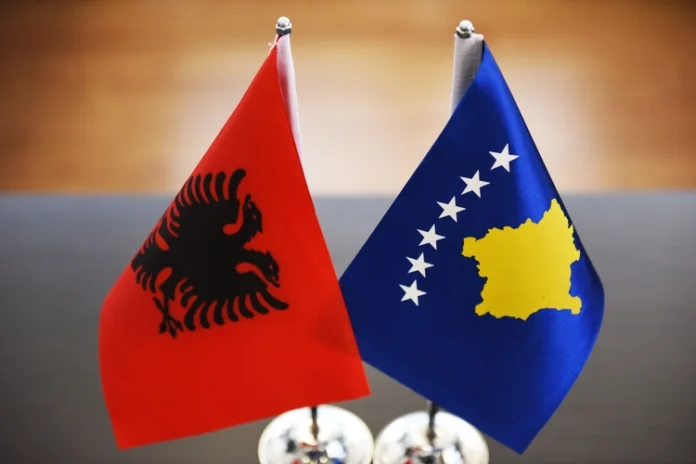 he Joint Working Group of the Ministry of Foreign Affairs and Diaspora of Kosovo and the Ministry for Europe and Foreign Affairs of the Republic of Albania, in the first meeting held on Friday in Pristina, has agreed on the harmonization of the calendar of activities in the field of diplomacy public.
Chaired by Mira Hoxha, Director of the Directorate of Public Diplomacy and Diaspora in the Ministry of Foreign Affairs of Albania and Valdet Sadiku, Director of the Department for Regional Relations in the Ministry of Foreign Affairs of Kosovo, the Joint Working Group has agreed that some of the historical events such as: January 17 – Commemoration of National Hero, Gjergj Kastrioti Skënderbeu; February 17 – Independence Day of Kosovo; June 10 – Note of the League of Prizren; November 28 – Flag Day, and other important events, to be shared everywhere in the diaspora and organized in cooperation by the holders of diplomatic missions in the host countries.
The Joint Working Party has also agreed that from this year, the already well-known "Colours of Albania" edition will be jointly organized by both foreign ministries, now yours under the name "Colours of Albanians", in order to promote not only tourism and culture in both countries, but in all Albanian lands, and in particular to increase the multidimensional interest among foreigners on Kosovo and Albania.
it has also been agreed that at least once a year there will be an artistic activity with artists from Albania and Kosovo; that the diplomatic missions deepen their engagement in the book distribution campaign for Albanian schools, to have a joint campaign for the creation/enrichment of unified libraries in Albanian language schools, etc.
In addition to the "Colors of Albanians" and the harmonization of the calendar for other joint activities, the Working Group has agreed to exchange the relevant legislation in force within March, in order to create opportunities for the opening of joint cultural centers in the diaspora.
The Joint Working Group decided that the next meeting will be held soon in Tirana, assessing that the Agreement of the two ministries "On strategic cooperation in the field of foreign policy" – the implementation of the "Implementing Protocol for cooperation in the field of cultural diplomacy" will reduce the cost of expenses, which have been incurred so far for similar activities by both sides, will better protect the common interests of Kosovo and Albania, and will unite even more Albanians inside and outside the territories of theirs.
https://bityl.co/JoyV