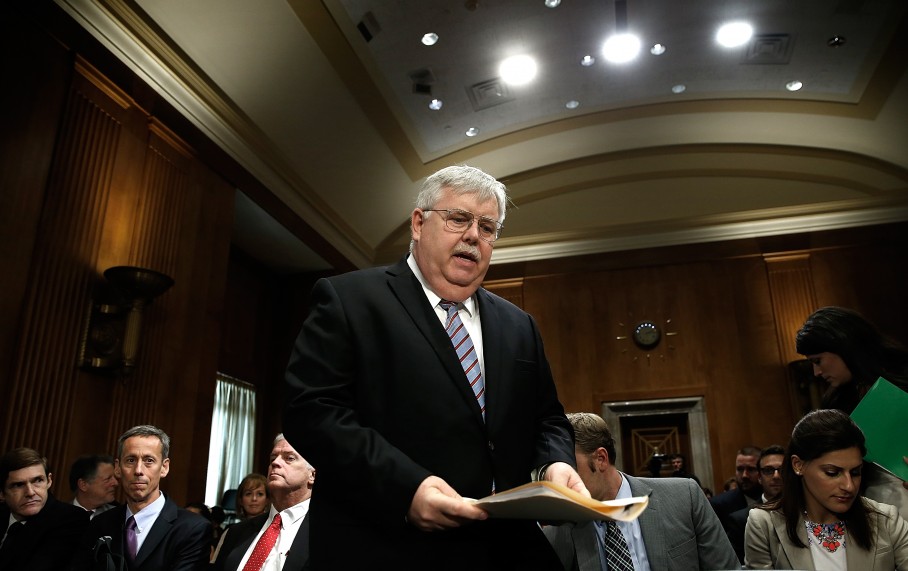 Warning
: Undefined array key "chkIconSize" in
/www/webvol29/96/dr3o8os9p35egxy/bidd.org.rs/public_html/wp-content/plugins/customize-external-links-and-add-icon/customize-external-links.php
on line
301
MOSCOW – The old U.S. ambassador to Russia was a firecracker on Twitter , taking on critics and offering a view of Moscow life that was unusually unfiltered for a diplomat.
The new U.S. ambassador – who on Monday presented his credentials to the Russian Foreign Ministry – doesn't even have a Twitter account.
John Tefft's arrival in Moscow last week as Washington's new envoy here filled a post that had been empty since February, bringing a seasoned and traditional hand to the embassy at the time of the worst relations between Russia and the United States since the Cold War.
Tefft's predecessor, Stanford academic Michael McFaul, 50, had been President Obama's chief Russia advisor before his arrival in Moscow in January 2012, just as the protests against then-Prime Minister Vladimir Putin were reaching their zenith. McFaul dived in to the job with a glee and openness that befit his cheerful character and academic past – but it unsettled Kremlin policymakers who said he was in town to stoke a revolution.
When critics attacked him on Twitter, he was ready to fire right back , countering a Russian Foreign Ministry offensive against him in spring 2013 with a series of protestations. He was – and remains – happy to engage with both supporters and detractors on the messaging service.
The openness and speed of McFaul's Twitter communications were unusual for a U.S. ambassador, whose every public utterance is typically vetted and filtered in advance by the State Department. But when McFaul arrived in Moscow, then-Secretary of State Hillary Clinton was pushing her envoys to use Twitter to reach new audiences in the countries where they were the public face of America. McFaul was happy to comply.
Clinton's "message was that our diplomacy goes beyond meeting with our counterparts in the Ministry of Foreign Affairs," he said in a January interview with The Washington Post, shortly before he announced he would be departing after the conclusion of the Winter Olympics held in Sochi, Russia.
That experiment with Twitter may have backfired in Russia — and Tefft's appearance in Moscow is a reversion to a more traditional form of diplomacy that may play better in the Kremlin's gilded hallways than McFaul's ever did.
Tefft, born in 1949, is a career diplomat and former ambassador to Ukraine, Georgia and Lithuania who was brought out of retirement for the Moscow job. He has a far different style, one more accustomed to working the quiet channels of diplomacy than punching out pithy 140-character observations on his State Department BlackBerry. And his arrival is a retrenchment of sorts for the Obama administration, which is gambling that his conservative approach to diplomacy will play better for getting business done  The embassy has said that if ever his words appear on Twitter, they will come over the official embassy account, and he won't be the one doing the tweeting.
After he presented his credentials on Monday, he said that "as Ambassador, I have two main responsibilities. First and foremost, I am here to promote, defend, and explain the interests of the United States. Secondly, I am here to help my own government understand Russia's goals and perspectives.
"America's relations with Russia have a long and complex history. We have been allies, and we have been adversaries. We have cooperated and we have clashed. One thing, however that has never changed is America's enduring commitment to engage with Russia, its people, and its government," he said.
His words were published on Facebook .
But he wasn't the man who did the typing.
http://www.washingtonpost.com/blogs/worldviews/wp/2014/09/08/obamas-new-man-in-moscow-doesnt-do-twitter/