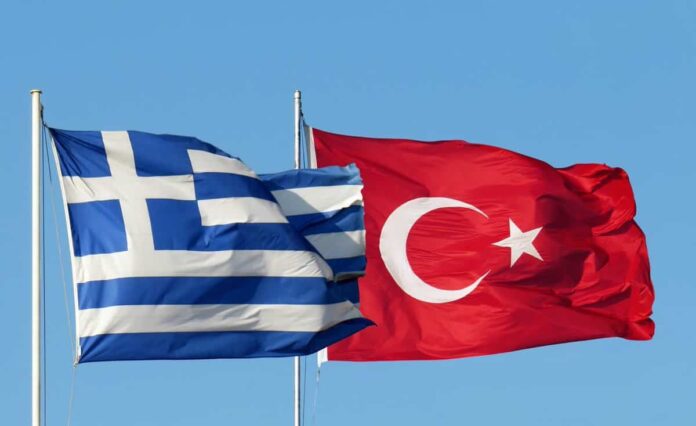 The meeting between Prime Minister Kyriakos Mitsotakis and Turkish President Recep Tayyip Erdogan on the sidelines of the NATO summit in Vilnius was assessed by both sides as positive.
The agreement to reactivate the High Cooperation Council, with its next meeting to be held in Thessaloniki in the autumn, reflects the intention on both sides to restart the process of normalizing relations.
Obviously, the equation the two countries are working on, with the involvement of powerful members of the international community, is complex and there will be different and multiple interpretations of any developments that follow.
What seems certain is that there will be developments in the near future. In this context, Greece must invest in public diplomacy.
Whatever phase we are going through in our relationship with Turkey, whether of rapprochement and "calm waters," or of tension and confrontation, there are particularities and lurking dangers which require the best possible promotion of positions and presentation of arguments by Greece.
Since it is a given that some powerful allies play a decisive role that will affect the course of Greek-Turkish relations, it is of great importance how these countries see and evaluate the process.
The formation of the correct image for Greece that would prove beneficial requires methodical work by competent people who have the experience and personality to convey messages to the right recipients and to convincingly highlight Greece's narrative.
In a sense, this task is not very difficult as our country has for years been a proven reliable ally that wants to and can practically contribute to peace and stability in its region.
Maximizing the benefits for the country's image concerns all Greeks. It is not something limited to one government, a specific prime minister or minister.
Hence, it would be useful – and is doable – to inform and coordinate with the leaderships or relevant lawmakers of the opposition parties – at least of the two largest – so that the country's message is actually more resonant.
The convincing demonstration of the correctness of Greece's positions could contribute to shaping the developments themselves.
The image of Greece in diplomatic circles, think tanks and authoritative columnists – especially of important countries – decisively influences the analysis and assessment that the latter will make of the issues that concern us, and by extension could shape the approach of important capitals whose understanding and support we seek and deserve.
https://bityl.co/JsXl