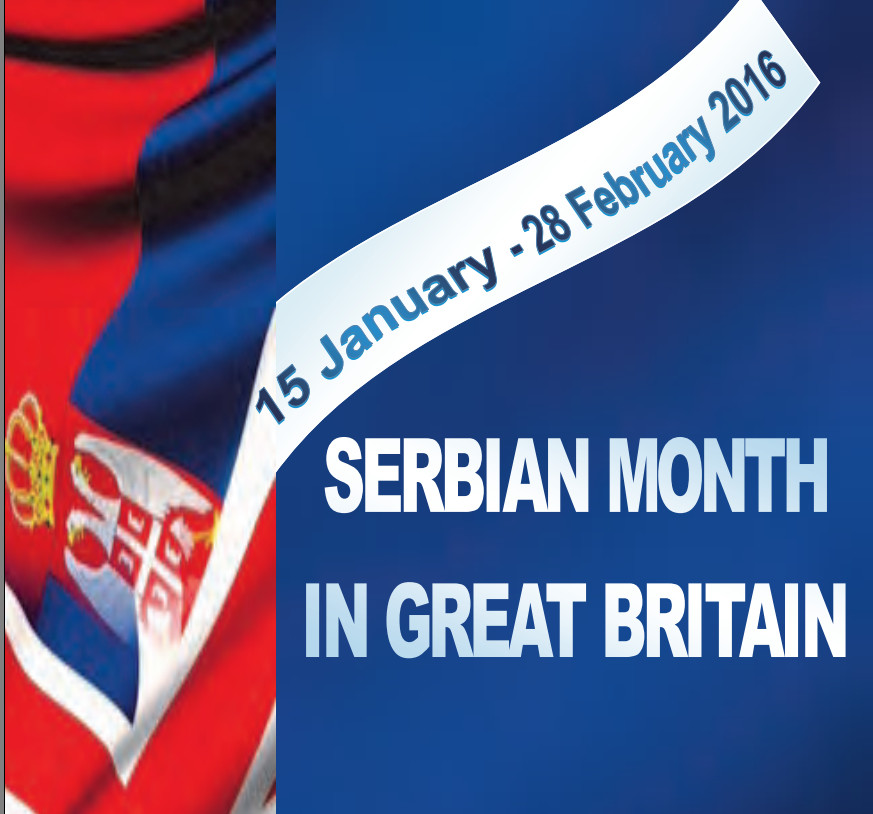 From 15th Jan to 28th Feb 2016
London, Brighton, Reading, Birmingham,
Halifax, Norwich, Forest Row, Oxford and Leamington Spa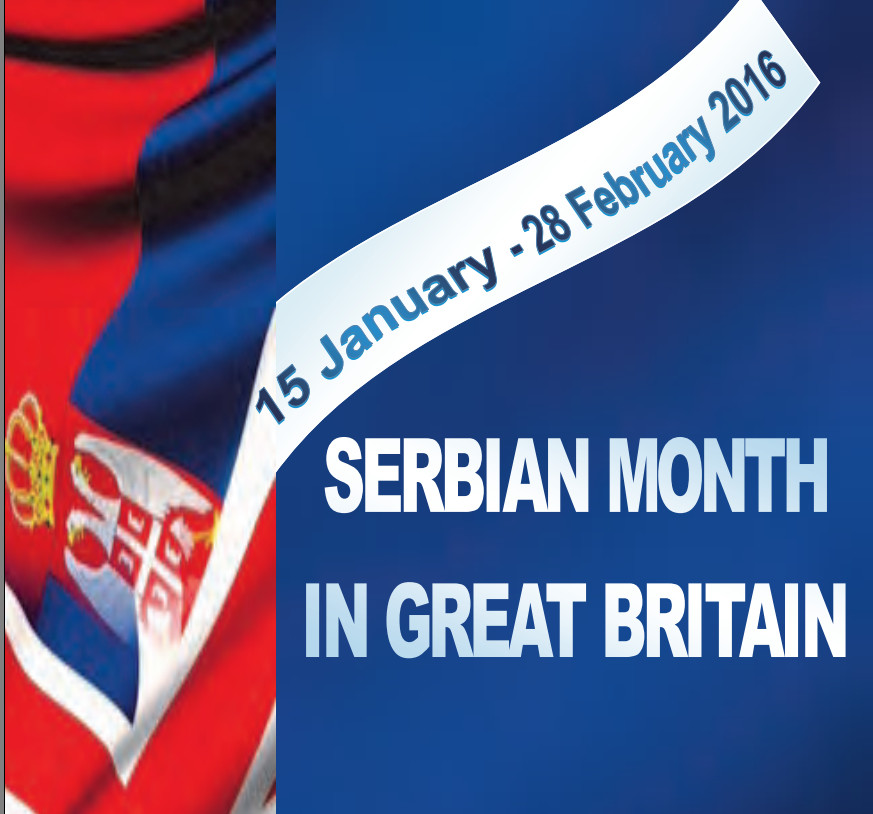 Since it started eight years ago Serbian Month has grown in size, spread and impact, an impressive development not only of  individual organizations, but also the Serbian community in whole. This is undoubtedly the biggest festival of Serbian culture to date, drawing on numerous organizations and individuals.
The opening evening of the eight 'Serbian Month in Great Britain′ will take place on 15th January 2016 
at St Paul's Actors Church, Covent Garden. London will welcome
 distinguished pianist from Belgrade 
Nada Kolundžija,
 an internationally renowned concert pianist and Serbia's most prominent performer and passionate promoter of contemporary music. 
Further programme includes concert in Brighton by 
Prize-winning Serbian pianist 
Stefan Ćirić 
performing Brahms Piano Concerto No. 2 with the London Philharmonic Orchestra and 
c
onductor Adrian Prabava, while Norwich will welcome cellist
Irena Josifoska and pianist Aleksandar Djermanovic from Novi Sad.
Op Sa! Balkan Band and Paprika will bring traditional Balkan music to Brixton and Camden Town, London and 
She'Koyokh to Leamington Spa.
Film 'Next to Me' directed by Stevan Filipovoc will be screened at Parliament as well as Reading and Oxford, while children from Srpskaonica School in Reading will see  film 'Fifth Butterfly' and unusual 
Interactive Fairy Tales. Further on children will compete at Football Tournament, performing at Llama Park in Ashdown Forest while enjoying Magic show and Story telling, and attend 
Award Ceremony for Graduates of the Serbian GCSE Level Course of 2015 
Programme will include commemoration of the centenary of the First World War 
with author Louise Miller and 
the International Holocaust Remembrance Day

 at St Sava's Church and Serbian Embassy. Traditional celebration of St Sava's Day will be held in London and Halifax,
 Church of the Holy Prince Lazar in Birmingham will open their door on 
Serbian Statehood Day, Serbian Council welcomes guests at Night in the 
Leighton House Museum and Serbian Library in London at Mini Book Fair.
Full programme of the Serbian Month is attached or visit
Organisations taking part:
Serbian Orthodox Church              Embassy of the Republic of Serbia
Serbian Council of Great Britain    Serbian City Club
London Sports Society                   British-Serbian Chamber of Commerce     
Pro Art & Co                                   Norfolk & Norwich Novi Sad  Association
Istros Books                                   Citizens Association Jadonovo 1941
Serbian Schools                             Jasenovac & Holocaust Memorial Foundation                       
Serbian Library London                  and many individuals
Serbian Month in Great Britain 2016
The Ministry of Foreign Affairs
Office for Cooperation with the
Diaspora and Serbs in the Region