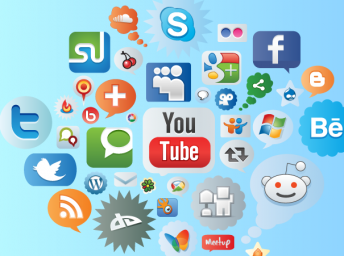 We're delighted to announce the latest in We Are Social's series of Social, Digital Mobile Worldwide reports, this time with more than 250 pages of stats and behavioural indicators for 40 countries across Europe.
We featured a number of these countries in our global report just a month ago, but as you'll see in this new report, many of the data points have already changed.
The critical changes are to the Social Media figures, with many countries seeing increases in monthly active user bases in the past couple of weeks.
The lovely folks at GlobalWebIndex have also given us permission to share figures from their fresh new Wave 12 study, released just last week. This new wave of GWI data brings us up to Q4 2013, and provides a hugely informative perspective on the freshest numbers and behaviours for the region's biggest economies.
The Global Picture
As we saw in the APAC report, online landscapes never stay the same, so we start this report with another fresh look at the global landscape.
The main difference in this report is the number of active social media users, which has grown by almost 2 million active users since our APAC report just 2 weeks ago:
click to enlarge
Internet in Europe
Europe has impressively high levels of internet usage, with 7 countries around the region registering penetration of more than 90%.
Iceland and Norway lead the way, with 95% each.
Penetration in the Ukraine lags the rest of the region by some way, but is still on a par with the global average of 34%.
On a regional basis though, more than two thirds of Europe's population is now online:
click to enlarge
The total number of internet users around the region is also impressive, with Europe now counting more than half a billion people online:
click to enlarge
In terms of time spent online, it's the Eastern side of Europe that leads the way, with internet users in Poland and Russia spending an average of 4.8 hours on the net each day.
Italy leads the way when it comes to mobile internet usage at an average of 2.2 hours per day, while Irish, Spanish and Polish internet users all spend an average of almost 2 hours per day connected via mobile devices:
click to enlarge
Social Media in Europe
At the start of 2014, Europe boasts almost 300 million active social media users, accounting for 40% of the region's population:
click to enlarge
However, when it comes to platforms of choice, the social media landscape in Europe is split in two.
Facebook dominates in Western Europe, with 37 countries around the region accounting for a total of 232.2 million active users – roughly 19% of the platform's total global user base.
To put that in perspective, these countries account for less than 8% of the total world population.
Eastern Europe is still a VKontakte stronghold though, with users in Russia, Ukraine and Belarus accounting for more than 60 million active accounts.
Facebook is present here too, and its user base continues to grow in these countries, but the world's favourite social network currently only claims 12.4 million monthly active users across these 3 countries combined.
As with internet penetration, Iceland also leads the way in terms of social media penetration, with 70% of the country's population using Facebook in the past month.
Malta puts in an impressive showing at 58% penetration, with Scandinavian countries rounding out the rest of the top 5:
click to enlarge
Time spent on social media continues to account for a large part of overall online activity too, with Italy and Russia – the most 'socially active' nations in Europe – spending more than 40% of their connected time on social media:
click to enlarge
Meanwhile, mobile social continues to grow in importance around the region, with two thirds of the region's social media users regularly accessing via mobile devices:
click to enlarge
This is still considerably lower than the same proportion in APAC though, and accounts for a penetration rate of barely 26% of the total regional population.
The figures vary considerably between countries, with more than half of the populations of Norway and Iceland connecting to Facebook via a mobile device in the past month:
click to enlarge
At 30 million active mobile social users, the UK leads the way in terms of absolute numbers, while Germany, France and Italy all register 20 million active users each:
click to enlarge
Sub-Regional Pictures
We're pleased to include overviews for each of Europe's sub-regions too, with 7 distinct analyses showing how the online landscape varies across the 'continent':
click to enlarge
Each of these sub-regional analyses provides a top-level picture of key stats, helping marketers to plan multi-market activities with greater ease.
For illustration, here's the overview for Northern Europe, which covers Denmark, Finland, Iceland, Norway and Sweden:
click to enlarge
click to enlarge
click to enlarge
click to enlarge
In-Depth Country Analysis
We've included an in-depth analysis of the local picture for 40 countries in this report, with a wealth of stats and behavioural indicators for each nation.
In particular, we're delighted to include data for Spain, which was the most-requested country following our global report a few weeks ago.
You'll find all the numbers you need for each country in the full SlideShare presentation (as featured at the top of this post), but just to whet your appetite, here are the numbers for Spain:
click to enlarge
click to enlarge
click to enlarge
click to enlarge
click to enlarge
click to enlarge
click to enlarge
And there we have it – another bumper collection of online facts and stats.
Do get in touch if you'd like some help making sense of these numbers, or if you'd like us to work with you to turn these insights into an actionable strategy.
And don't forget we have offices all across Europe too, so if you're looking for on-ground support, be sure to get in touch with our teams in London, Paris, Milan and Munich:
click to enlarge
Be sure to check back  to our blog regularly for more reports in this series too. In addition, we'll be sharing some great strategic resources and forward-looking studies over the next few weeks as well, so why not sign up for our email newsletter to make sure you don't miss a single one?
Sources for all the above data are listed in the full report. We'd especially like to thank GlobalWebIndex and GSMA Intelligence for their help in providing data for these reports, and for allowing us to publish their valuable data.