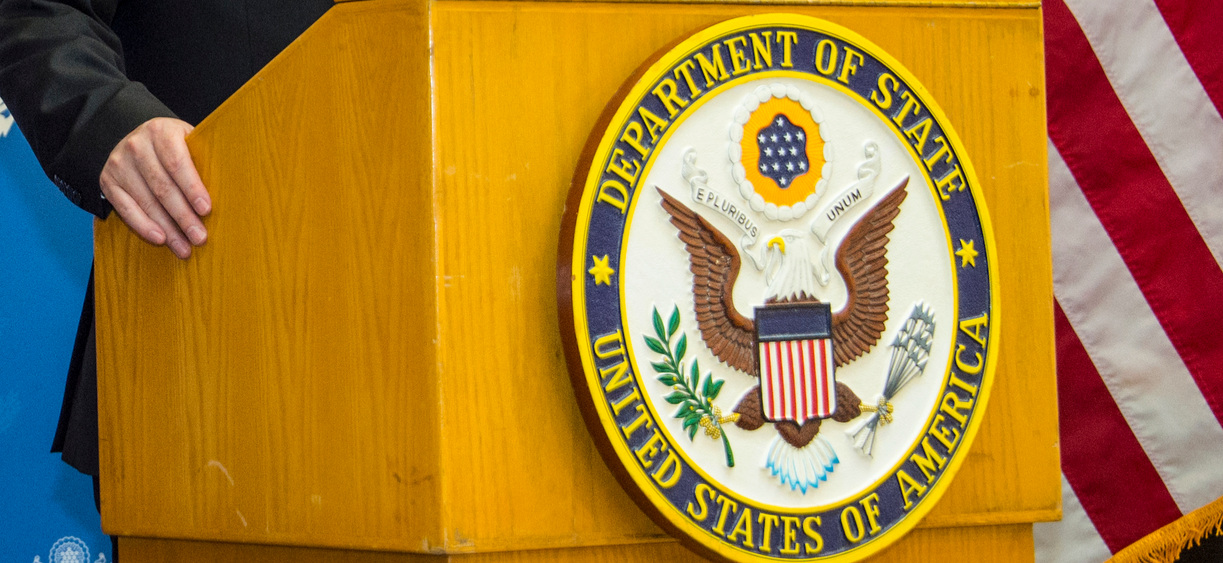 Stuart McGuigan's first job as the State Department's CIO of three months is establishing an overarching IT governance vehicle.
At the secretary of State's direction, McGuigan convened a Digital Diplomacy Council that includes all IT leaders and projects throughout the department. It will first address cybersecurity reliability and then enterprise architecture.
McGuigan told FedScoop on Thursday that he plans to create the department's next generation of comprehensive architecture principles and capabilities.
"It's important to have data, application and technology architecture," he said. "Sometimes we default to technology architecture, but you really need the other two to drive your decisions in technology."
The State Department has 277 posts internationally that offer varying IT services and handle sensitive matters. While some countries' digital infrastructure offers high-speed, high-bandwidth connections, others are "unreliable," McGuigan said during a keynote at the 2019 Cloud Smart Talks summit, presented by Nutanix and produced by FedScoop
"What do you think they thought of Cloud First?" he asked, referring to the Obama administration's approach to cloud.
The Trump administration's updated Cloud Smart strategy allows the State Department greater flexibility to make mission-based decisions about when to use the cloud, McGuigan said.
For example, a cashiering operation abroad that would have been put in the cloud previously can now be kept on premise with a virtualized stack while still feeding data back to the cloud — a hybrid approach.
"Do you have an architecture and architects who are helping the organization converge on a smaller set of design patterns and data patterns just by doing their work — not by modernizing but by doing IT work?" McGuigan asked. "That's what an enterprise architecture is."