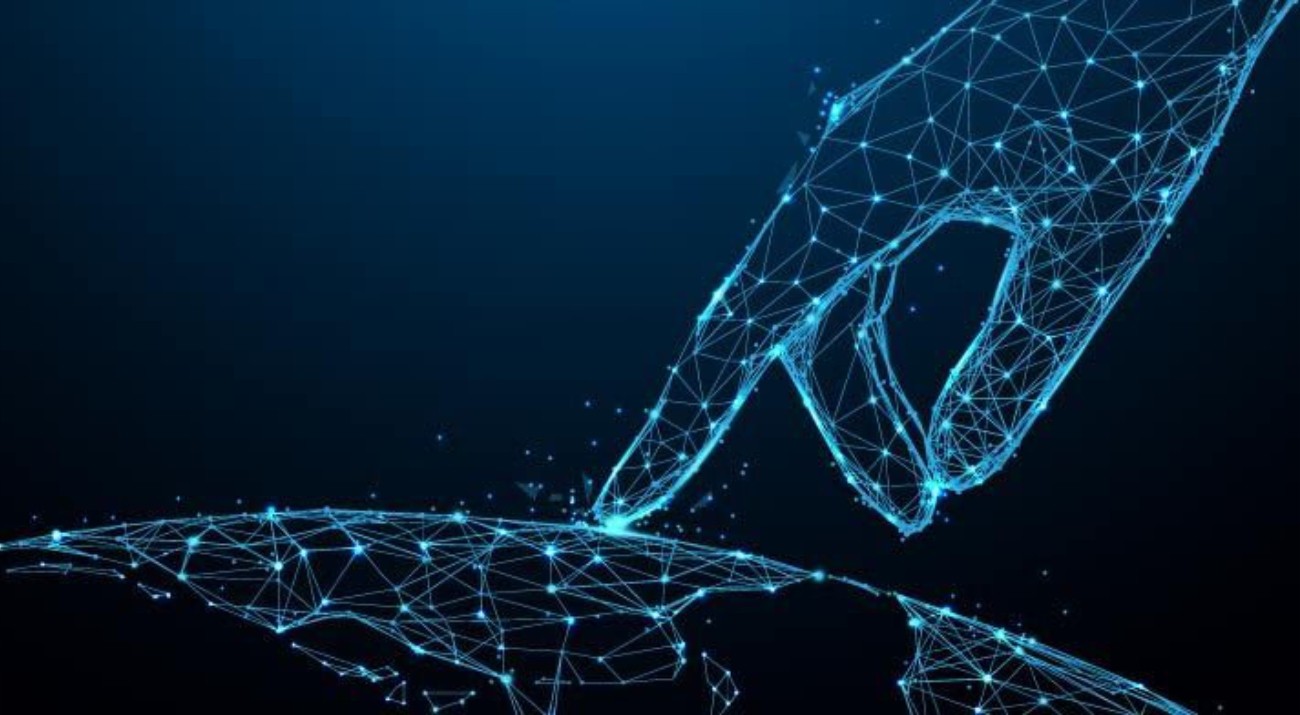 The digital revolution, known as the third industrial revolution, has had ground-breaking effects on the geo-politics of the 21st century. Technological revolution has changed the perceptions of humankind and increased the productivity of the global economy. However, the smaller the supercomputers become in size and faster the microprocessors function, the more complex geopolitics and technological warfare will get. With the digital revolution, the threat perceptions, both from state and non-state actors, have also changed. The more states adopt their gamut of intelligence operations, the more their foes use advanced weaponries.
As claimed by Joseph Nye, "Democratisation of technology is leading to the privatisation of war." One bitter experience are the 9/11 attacks in the US where non-state actors threatened the most powerful state in the world. China and Russia adopted the "diplomacy of sympathy" following the 9/11 attacks, whereas the US engaged in the "diplomacy of aggression" in Iraq which remained the worst ever foreign policy failure in its history. Subsequently, the Iraq invasion created greater space for the emergence of supplementary terrorist groups including the IS—the cost of which has been borne by the entire world. Meanwhile, Bin Laden, the mastermind behind the attacks, was traced using drones navigated by Artificial Intelligence (AI). Since then, AI has been widely used for military and security reasons that have ultimately brought radical change in international relations (IR).
Relations between the US and Iran deteriorated after Iran shot down a US drone in Iranian airspace. While President Trump's last-minute decision to withdraw the order to strike Iran, by embracing AI responsibly, and saying that "the lives of hundreds of Iranian civilians outweigh the cost (USD 131 million) of unmanned US-drone", must be admired, it shows that missile and AI technology are gradually balancing the power between the two rivals. For instance, the power balance between the US and North Korea is due to the strength of their missile technology, while the use of autonomous weapons (inbuilt automated AI devices) is potentially changing the US-Iran balance of power. And US-China power is balanced or counter-balanced by AI and tech supremacy.
Tech supremacy
States that are able to marshal the power of AI are set to dominate world politics, economy and diplomacy. Additionally, states are less likely to win battles without the use of AI today. This is why some countries have massively invested in AI and nano-technology, since AI can play a predictive role in geo-politics, forecasting election results, economic performance and foreign policy decision-making. AI can make intelligent guesses on the best possible future course of action. AI machines are programmed based on optimisation and verification algorithms that help better perceive a sequence of information around the political sphere. AI systems can predict future events that may offer opportunities for foreign policymakers to forecast their opponents' positions and tactics, and can help model complex negotiations in international affairs.
It is not impossible for states to design high-skilled AI machines and designate AI diplomats, AI foreign ministers and AI military personnel for diplomacy and defence someday. These intelligent machine diplomats will be representing nations and negotiating on behalf of states. AI diplomats would play a significant role in foreign policy decision-making because they act rationally and can think several steps ahead of humans.
Meanwhile, the world is witnessing bi-polar tech and trade politics play out between the US and China. However, US-China rivalry today differs from that of US-Soviet in the past, and is largely happening in the virtual world, in space, in sea and in relation to tech and trade. China's technologies and goods are relatively cost-effective and competitive because of lower production costs, coherence in regulations and bureaucratic policies. Chinese tech companies are being motivated by self-reliant innovation following the US ban on Huawei. Accordingly, tech giant Alibaba has aimed to develop a super-fast quantum computer by 2020.
Politically, China is adopting a Marxist approach whereas the US is gradually becoming a realist. Diplomatically, China has espoused soft power whereas the US has adopted a coercive strategy. But economically, both nations have adopted liberalism. And, technically, China is aiming for algorithmic governance. For China, technology companies are the main source of economic dynamism and soft power. That's why China has invested massively in AI and facial recognition technology, ensuring surveillance and control remain in their system. China has maintained its own satellite server for data security and cost-saving, whereas Russia, Brazil and some other developed countries are depending on foreign internet companies to maintain servers in their countries.
Chinese bureaucrats and technocrats believe that information and data security are essential components for their national security. As China seems to be aiming for a high-tech authoritarian future, with the goal being algorithmic governance, it is developing competitive applications like image and voice recognition to make their surveillance system stronger. This shows China's concern with national security and its long-term vision of adopting tech policy.
China has already installed 200 million surveillance cameras within its territory which is four times higher than what America has right now. AI has been a national research and development priority and is now a part of China's national security and defence strategies. They have initiated "military-civil fusion" where academic and commercial organisations are working closely with military on AI projects. According to the Department of Defence, China is in the process of deploying AI-powered drones and automated submarines in large numbers in Asia to counter American tech hegemony. For this, China conducted operation test for 119 drones in 2017 to demonstrate its tech capability. Data shows that 80 percent of China's GDP growth is determined by the application of new technology whereas only 20 percent is driven by traditional labour and capital.
Policy framework
The world will sooner or later witness a greater threat from AI because of irresponsible actors. The UN Security Council must think in advance to articulate actionable laws regarding the use of AI technologies under the norms of existing international laws and human rights. Checks and balances on surveillance activities need to be brought within the domain of international diplomacy. Global policy on AI driven surveillance, security, public diplomacy, AI ethics and an overall global data policy framework should be formulated through the help of multilateral institutions. States, therefore, need to be aware of the potential threats and opportunities of the applications of AI. And good sense should prevail when it comes to political leaders using AI in foreign policy decision-making.
GP Acharya is a researcher and analyst based in Kathmandu, Nepal.
https://www.thedailystar.net/opinion/perspective/news/the-impact-ai-international-relations-1774360