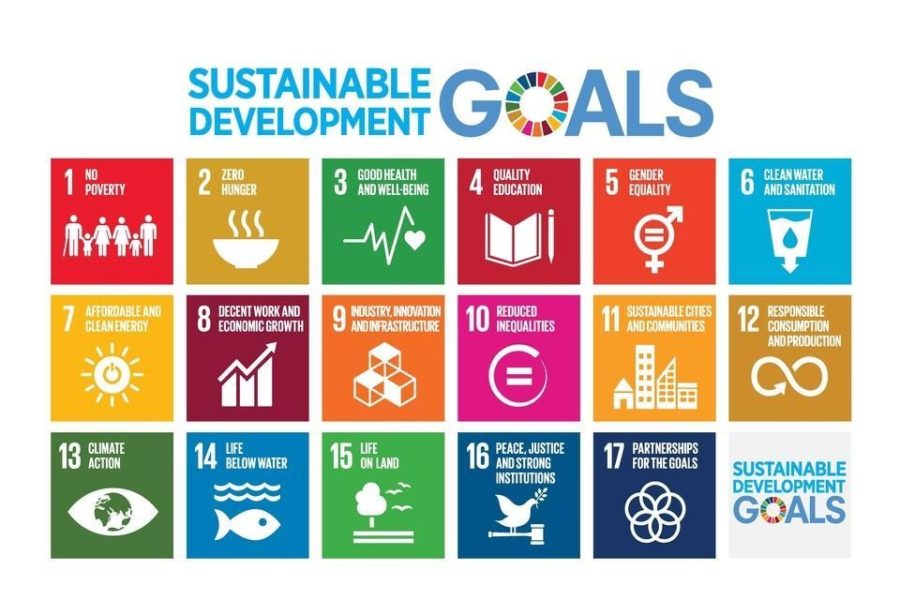 Warning
: Undefined array key "chkIconSize" in
/www/webvol29/96/dr3o8os9p35egxy/bidd.org.rs/public_html/wp-content/plugins/customize-external-links-and-add-icon/customize-external-links.php
on line
301
Amongst many less pleasant events, 2020 also marks the much happier 75th year since the founding of the United Nations, and a series of commemorations is being held throughout the year. I congratulate UN Resident Coordinator in Bosnia and Herzegovina, Ingrid Macdonald, and all of the UN staff for their open-ended commitment to BiH's citizens, around the three UN pillars of human rights, sustainable development and peace and security. Last month, UK Foreign Secretary Dominic Raab spoke of the UN's origins , and an inception "rooted in optimism and a determination that 'we, the peoples' would create a better future for ourselves and our children".
The United Kingdom is a firm friend and champion of the UN, and a leading supporter, through our budget contributions, as a permanent member of the Security Council, and as a country committed to spending 0.7% of our GDP on international assistance. We have worked alongside the UN and its agencies, funds and programmes throughout their history. Through the World Health Organisation and other parts of the UN system, there is no more important international institution during the current COVID19 pandemic. But it is also the future that concerns us all now, and UN Day, 24 October, is another chance to reflect on the role of the UN and all 193 of its Member States in the challenges before us.
At the heart of all of this work lie the Sustainable Development Goals, or SDGs. Adopted by all UN members in 2015, the SDGS are nothing less than a blueprint to end poverty, protect the planet, and ensure that everyone can enjoy peace and prosperity by 2030. If that sounds ambitious, it is meant to be. The goals are closely interconnected, with success or failure in one reinforcing success or failure in others. And having been closely involved in the development of the SDGs, the UK reports publicly on its own progress in implementing the goals, sharing our lessons and raising our own ambition, both at home and around the world.
The SDGs, although perhaps not as well-known here as they should be, are also very relevant to BiH today. Interested in quality education, equality of men and women, protecting the natural environment, justice for all, decent jobs, renewable energy or improved health? There is an SDG for you.
In 2019 all levels of BiH government reported against the SDGs, and are committed to doing so again in 2023. This is a welcome step. I believe that a greater understanding of the SDGs, and more transparent reporting against them by BiH authorities, could give citizens a firmer framework for holding their representatives to account, and tracking the improvements necessary to achieve the kind of country they want to see by 2030. In building a common vision for the future, and the active role every individual can play, including the private sector, the SDGs are also addressing the roots and drivers of instability.
Here in BiH all UK assistance aligns with the SDGs. We partner with the UN and its agencies across our growing assistance programmes, all with the aim of supporting BiH as a stable, prosperous and inclusive country, goals that many other friends of BiH share. We work particularly with UNFPA, UN Women, UNDP, UNICEF, IOM, WHO, UNESCO, the Resident Coordinator and other actors and parts of the system, all of whom have great expertise and experience to share. Our partnership with them in the period ahead includes:
Digital transformation of the public sector in BiH, increasing transparency, accountability and quality of public services for all BiH citizens
Helping survivors of conflict-related sexual violence to access services and rights
Working with young people on their ideas to strengthen communities, improving social cohesion and preventing violent extremism
Providing safe houses across BiH with additional funding to deal with increased demands from women and children seeking refuge during the COVID pandemic
Disposal of ammunition and prevention of its proliferation across BiH, the Western Balkans and beyond
Promoting the participation of women in politics, tackling hate crime and violence against women and girls, especially in public life
And our most important collaboration is on the biggest challenge facing the planet in the years in front of us: climate change. The UK is co-host of the next UN Climate Change Conference, COP26 , along with Italy, and wants to use this moment secure the urgent collective action needed to change the disastrous course we are currently on. It is the definition of a global challenge, whose success requires all of us to do what we can, and one in which the UN can and will play a central role. I hope to see BiH increase its own ambition through its nationally Determined Contribution, showing leadership and protecting its natural riches. By working together with the UN we can ensure not only that we build back better, and more sustainably, but that the next 75 years can see positive change for all.