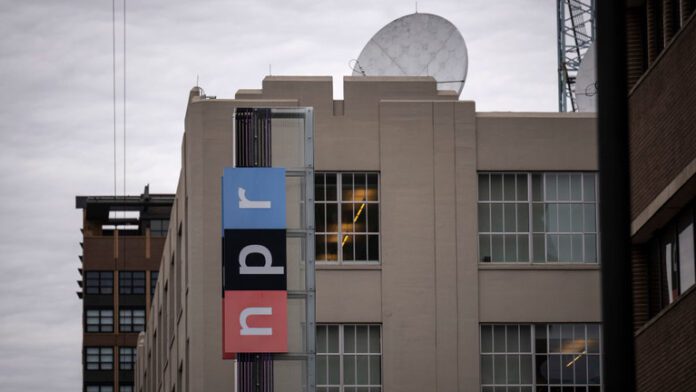 State-funded NPR has announced its exit from the social media platform after a new label pointed out its government link
US state-affiliated media outlet NPR has decided to abandon its Twitter account in protest after the social media platform attached a label pointing out its reliance on government funding.
The move to quit posting new content on Twitter will protect NPR's credibility and its ability to produce journalism without "a shadow of negativity," the outlet quoted its chief executive, John Lansing, as saying on Wednesday. "The downside, whatever the downside, doesn't change that fact. I would never have our content go anywhere that would risk our credibility."
The row began last week, when Twitter began labeling NPR as "US state-affiliated media." After the broadcaster pushed back, arguing that labeling it in the same way as state-affiliated media organizations from such countries as Russia and China was "unacceptable," Twitter revised the disclaimer to "government-funded media." Nevertheless, Elon Musk defended the original decision, saying NPR fit the definition of state-affiliated media.
NPR derives nearly 10% of its revenue from federal, state and local governments, according to US watchdog group InfluenceWatch. Much of that money is paid indirectly, through grants to local radio stations that license content from NPR. "Federal funding is essential to public radio's service to the American public, and its continuation is critical for both stations and program producers, including NPR," the outlet says on its own website.
As Fox News host Tucker Carlson points out, NPR downplays its government funding to the public while at the same time sending lobbyists to Washington every year to demand more taxpayer dollars. "NPR is the radio station of permanent Washington," Carlson said last week. "That's who pays for it, that's who benefits from it."
NPR has been accused of promoting establishment talking points and helping to manipulate the 2020 presidential election. Just weeks before voters went to the polls, the outlet joined with other legacy media organizations in initially ignoring the New York Post's bombshell report on alleged influence-peddling by then-candidate Joe Biden's family. A week later, NPR Managing Editor Terence Samuel defended the decision, saying, "We don't want to waste our time on stories that are not really stories, and we don't want to waste the listeners' and readers' time on stories that are pure distractions."
Samuel was later promoted to executive editor. The messages on which the Post's scoop were based, derived from a laptop abandoned by Biden's son, were later confirmed as authentic by such outlets as the New York Times and Washington Post.
In recent weeks, NPR has done reports promoting gun ownership by transgender people and arguing that male athletes don't have a physical advantage over their female counterparts. The broadcaster later issued a correction, acknowledging that scientific research shows that testosterone levels affect athletic performance.
https://bityl.co/I9cK
The vast pro-Ukrainian 'bot army' designed to influence Western policy makers