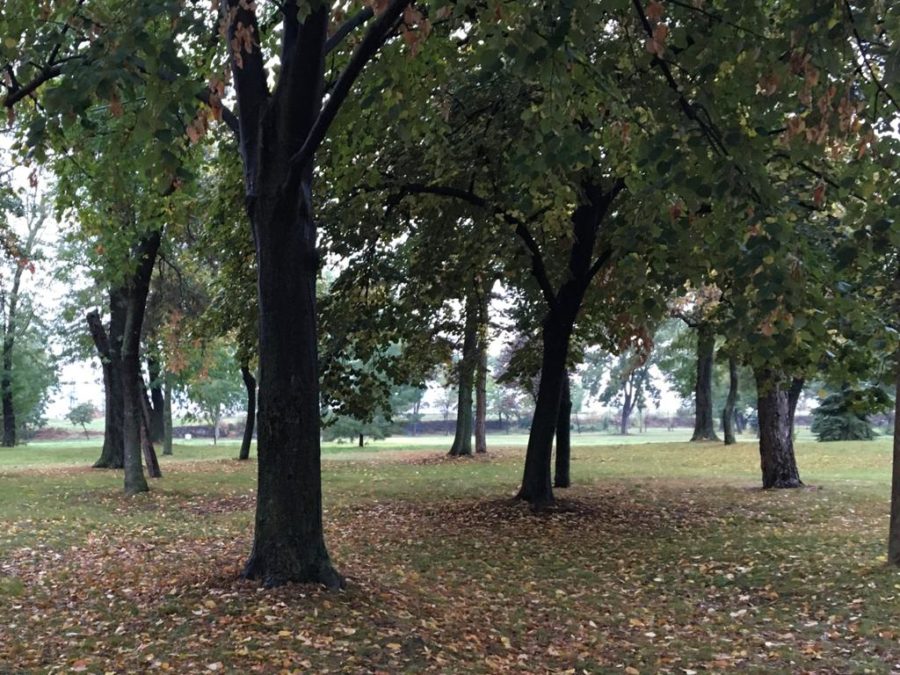 Temporary wartime British Legation (1914-1915) site in Niš
I arrived in Belgrade just over a year ago. But for over half of that time lives have been turned upside down by the coronavirus pandemic. For any newly arrived diplomat, that means that many of those first twelve months when you would be out and about starting to get to know your host country have been spent at home, probably learning how to use online technology.
For anxious months we have watched the coronavirus figures ebb and flow here as well as in our home countries. The current relative lull in the pandemic storm in Serbia has given Belgrade based diplomats the chance to venture out of the the city, with care and caution, to complete interrupted business and fulfil postponed promises to visit. It has been a bit like emerging from hibernation though without any certainty of how long the new freedoms will last.
Back at the beginning of March I was looking forward to my first visit to the city of Niš. I had to cancel my trip, just as the first nationwide State of Emergency was introduced here as cases of COVID-19 were confirmed in Serbia.
It is a strange feeling to be an ambassador to a country that you feel you have hardly seen, even months after arriving. You want to be out and about doing the job you have been sent to do. So reinstating this visit was high on my priority list for the corona lull this autumn.
It's always fun to travel to a new city as a diplomat. I remember my first trips out of Soviet Moscow as a young Third Secretary – the most junior kind of diplomat – calling on local councils to hear about their housing plans, dropping into local markets and department stores to get a sense of the local economy – and best of all, browsing in bookshops and visiting local museums.
Things look a bit different from an ambassadorial perspective. There is usually less time for bookshops and markets for example, but you do get to visit all sorts of grand places and meet all sorts of important and interesting people.
There are two main reasons for diplomatic in country travel. The first is that we want to get to know and understand the country where we are posted better. The second is that we want out host country to get to know us and understand our countries better. On top of that there may be particular reasons for a visit – to see projects that you are supporting or meet companies from your home country that have invested or are doing business there.
On this occasion I simply wanted to see the city and get a general impression of what makes it tick – part of my own education if you like.
I had read a lot about Niš. The city has a special place in the history of relations between London and Belgrade, not least because our diplomatic legation moved there from Belgrade during the First World War. Only well tended trees and grass now stand inside the vast expanse of Ottoman fortress where diplomatic legations once occupied a makeshift diplomatic quarter behind the battle lines.
My first stop was the beautifully cared for Commonwealth War Graves Cemetery. I laid a wreath in memory of British soldiers, sailors and marines who died in the First World War, and seven British nurses who died whilst caring for the sick in the region's typhus hospitals. The emergency COVID hospital in Glasgow is named after one of these nurses, Louisa Jordan.
In Niš I learnt a lot about the city's experience with COVID19 from the local Red Cross and from one of the city's most eminent doctors.
I met people involved in environmental protection and I heard about the local media scene. I visited the city archives in the heart of the eighteenth century fortress, where that temporary wartime British Legation once stood. Heading out of the city, I enjoyed braving drizzle and mud to breath in the still, fresh air of a protected natural area.
In a one day visit you can only start to build up an impression of a place. Inevitably, you always find yourself thinking about all the things you want to do on your next visit even before you leave. There are so many more things to do, places you haven't visited and people you haven't met.
(Each new city – however familiar to its residents – is a voyage of discovery for a visiting diplomat. It is always interesting for me to hear about my own country from foreign diplomats who have served there, not only because they see it through different eyes, but also because they have often visited places that I haven't been to!)
I asked the people I met in Niš what they liked most about their city. They have me lots of different answers: the people, the history, the food, the natural surroundings, the atmosphere, the spirit of the city, and – a new word for me – ' merak', its charm or 'good vibe'.
What I liked most though was the warm welcome I got from everyone I met.
Next time I visit Niš I want to learn more about its economic life, its cultural and educational life, the plans of the new city administration, and so on. There is more too for me to learn about those historic links with the UK which, unbelievably, reach back all the way to Constantine the Great, born in Niš in the late 3rd century and over thirty years later declared Roman Emperor whilst living in the northern English city of York.
But my first visit was a great way to experience just a little of that atmosphere, that spirit, that 'merak'. I look forward to going back. Thank you Niš!