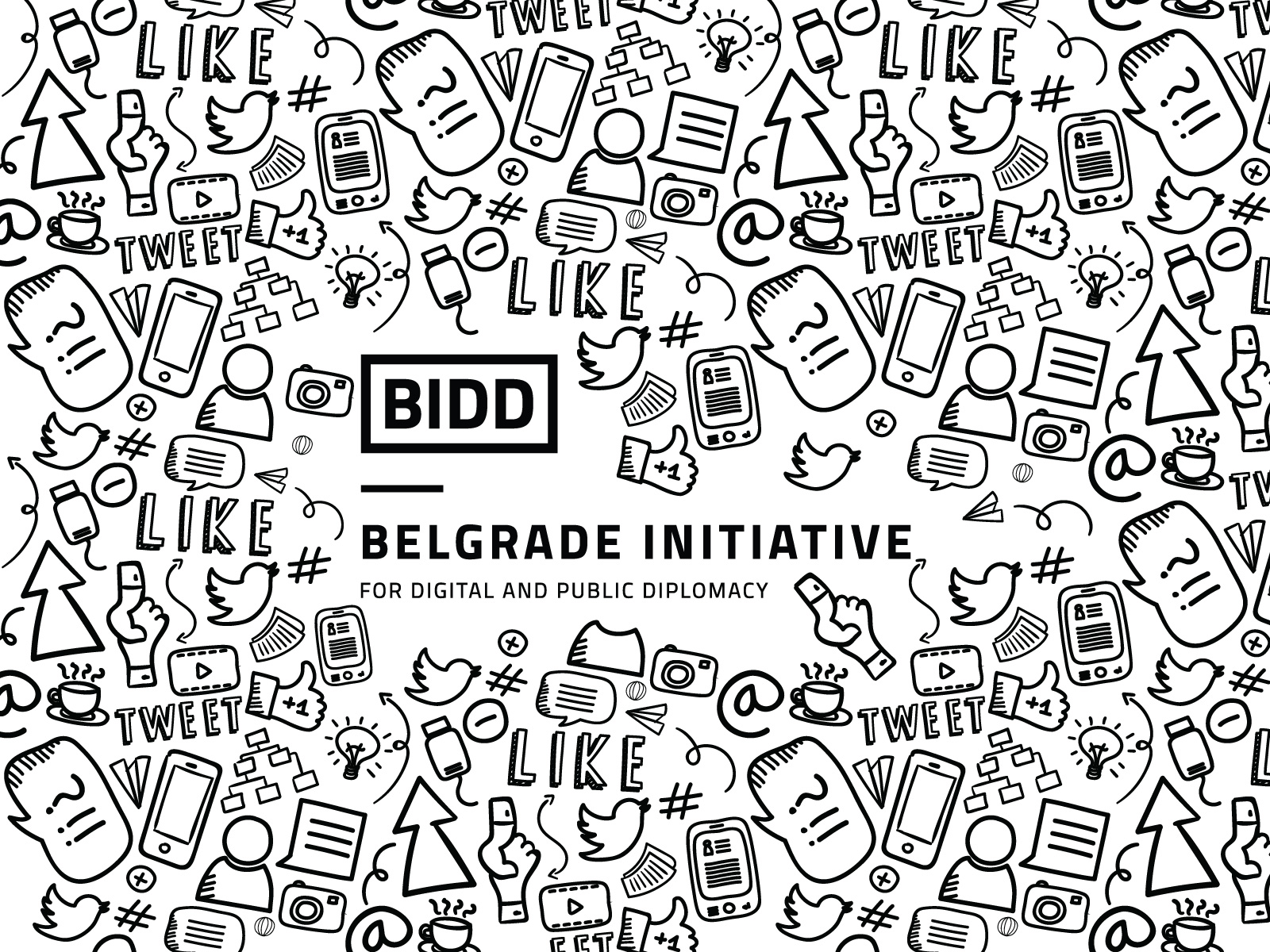 Warning
: Undefined array key "chkIconSize" in
/www/webvol29/96/dr3o8os9p35egxy/bidd.org.rs/public_html/wp-content/plugins/customize-external-links-and-add-icon/customize-external-links.php
on line
301
Danielle Cave , Lowy Interpreter
@DaniellesCave
Russia's sophisticated and effective use of cyber tools and tactics to influence events in the US and Europe , particularly through disinformation campaigns , was the most significant digital diplomacy event in 2016.
President Donald Trump's tweets – from suggesting UK Ambassadors to his Taiwan call and jabs at China – are now driving the global media cycle and stoking anxiety around the world . This is how the world reacted online to his election in November.
China has been taking out massive amounts of money wealth from the U.S. in totally one-sided trade, but won't help with North Korea. Nice!

— Donald J. Trump (@realDonaldTrump) January 2, 2017
China's ministries and state-owned media agencies went on a video-making spree in 2016 to influence opinion and get their messages out globally. This slick video urged citizens to pray for smooth sailing in the South China Sea if they want continued access to the newest fashions and electronics. Another – in English – argued against the Philippine's South China Sea position:
Turkey's President turned to social media to help foil a coup attempt in July; it's not the only way cyberpower shaped Turkey's future that month.
India's External Affairs Minister Sushma Swaraj, was named a 2016 global thinker by Foreign Policy magazine 'for fashioning a novel brand of Twitter diplomacy'. Minister Swaraj has long developed a reputation for her hands-on approach to using Twitter to help resolve political and consular crises (but that doesn't mean she has time to fix your fridge ). India's Prime Minister Narendra Modi, also a prolific tweeter, tweeted congratulations to Minister Swaraj to his 26.3 million followers.
A very brave BuzzFeed interview with the UK's Ambassador to the Ukraine on what life is like for her, her partner and children in Kiev, and how she tackles homophobia (and deals with Twitter trolls) while promoting LGBTI rights  in a country plagued by anti-gay sentiment and laws. A great example of the UK Government using new media to project its values overseas.
On 4 June, the Canadian Government turned to Facebook  to commemorate the 27th anniversary of Tiananmen Square.
President Obama expels 35 🇷🇺 diplomats in Cold War deja vu. As everybody, incl 🇺🇸 people, will be glad to see the last of this hapless Adm. pic.twitter.com/mleqA16H8D

— Russian Embassy, UK (@RussianEmbassy) December 29, 2016
On the second last day of 2016 Russia's Embassy in the UK took aim at former President Obama with this 'lame duck' tweet and it was heard around the world .
How social media isbeing weaponised around the world – a fantastic piece in the Atlantic about how filtered Instagram pics, Twitter bots and hashtags are helping war go viral.
Augmented reality app game Pokemon GO may be the digital phenomenonof the decade  and it's no surprise to see governments (including the UK , Canada  and Italy ) jumping in on the action given the geopolitical implications .
😱 Pokemon is here at the 🇮🇹 Embassy of Italy in Washington DC 🇺🇸 Ciao Pokemon! #pokemon #pokemongo #italy #italia #italianembassy #ambasciataitaliana #embassyofitaly #pokemania #pokemoncenter #washingtondc #washington #wdc #dc #usa #america #statiuniti #ambasciata

A post shared by Italy in US (@italyinus) on Jul 12, 2016 at 7:10am PDT
Few were aware that the Chinese Government was on Twitter until this slang-filled Twitter outburst from China's State Information Office made the news in June.
Israel is clearly punching above its weight as a digital diplomacy actor . Here, Israeli diplomat @EladRatson on how Israel became a digital diplomacy powerhouse and the first country (allegedly) to use algorithms and code to revolutionise public diplomacy. Despite Israel's growing digital diplomacy clout, the government admits to struggling with  engaging the Arab world online.
The UK's Foreign and Commonwealth Office (FCO) releases the Future FCO Report in May. The review, led by former UK Ambassador to Lebanon Tom Fletcher, contained 36 ideas for modernising British diplomacy including accelerating digital diplomacy and ramping up open-source data use.
Hello, world. https://t.co/SROtSsE8KB

— GCHQ (@GCHQ) May 16, 2016
Canadian Prime Minister Justin Trudeau became an online sensation in 2016. He is now on the cover of a marvel comic and is a king among memes in cyberspace where a good picture can be worth more than a thousand words.
The White Houselaunched a Facebook bot  in October so that anyone around the world could 'send their stories, ideas and concerns' to (now former) President Obama. The White House's Chief Digital Officer explains how it works . Will it continue under President Trump?
Australia's Ambassador to the Philippines sub-tweeted Philippines President Rodrigo Duterte (then a candidate) after he made horrific gang rape remarks in April about the rape and murder of a 36-year old Australian missionary.
Rape and murder should never be joked about or trivialised. Violence against women and girls is unacceptable anytime, anywhere.

— Amanda Gorely (@AusAmbPH) April 18, 2016
The US State Department decided changed its approach  to countering ISIS messaging abroad because it was decided the US Government is not always the best messenger for the messages it wants to deliver.
America's Defence Intelligence Agencytweeted , deleted  then apologised  for a tweet critical of China stemming from the G20 staircase mishap.
New research found China's 50-cent party  is mostly public servants who are  fabricating almost 490 million social media posts a year, primarily designed  to distract the public and deter protests.
In response to an FOI request the UK's FCO published its tweet history .
Ukraine's Foreign Minister answered questions on NATO cooperation, countering Russian aggression and EU relations inthis reddit session .
The UK's Department for Brexit joined Twitter (@DexEUgov ) in September and immediately attracted trolls from far and wide .
India's Army , which has a2 million  Facebook friends, monitors and attempts to counter negative messaging on WhatsApp  (interesting to note India's Army Chief reads a daily social media report).
Earlier this month ISIS launched a social media campaign involving supporters from European cities, in response citizen-journalists tracked those supporters down .
Maria Zakharova , the face and voice of Russia's Ministry of Foreign Affairs, explains how she 'wants to give the audience more' in an interview on the government's use of Periscope, Instagram, and the country's indigenous social networks (from 5.30 mins).
The UK's UN mission used Twitter (and hashtag #NextSG ) to bring the publicinto the room  while Secretary-General candidates were questioned . Note the UK came no.1 in this digital diplomacy ranking .
Syria Trackergave the world an insight into the Syrian conflict through recording stories via crowdsourced text, photo and video reports.
Helen Clark's UN Secretary-General campaign was impressive, as was her digital toolkit which included Snapchat and Instagram.
GIF diplomacy took off in 2016. Here the UK uses it to timeline Russia's actions in Crimea.
#Russia 's illegal actions in #Crimea will not be forgotten. #CrimeaisUkraine despite Russia's illegal occupation pic.twitter.com/wJOv8vIz6O

— Foreign Office 🇬🇧 (@foreignoffice) March 21, 2016
Australia's Department of Foreign Affairs and Trade (DFAT) funds a unique e-learning app game 'Next Door Land' to engage and teach children about both Australia and Indonesia.
Pakistan's Interior Minister expresses concern Indian intelligence may be strategically using social media to spread rumours that could bring down the morale of Pakistani forces.
Pope Francis has become a serious foreign policy player ; in 2016 he joined Instagram .
Pray for me Rezad por mí Pregate per me صلوا من أجلي Priez pour moi Módlcie się za mnie Rezem por mim Betet für mich Orate pro me

A post shared by Pope Francis (@franciscus) on Mar 19, 2016 at 4:24am PDT
The US Governmentcreated a stir  by using Weibo to announce and share photos of the same-sex marriage of its Consul-General in Shanghai to his partner.
Emoji gender equality arrived and emoji users now have more diverse female options than salsa dancer, princess and bride.
China does Cross-Straits damage control after a Xinhua op-edattacked  Taiwan's new president for being unmarried. After demanding it be deleted from cyberspace, local media were instructed : 'In the immediate future, all reports touching on the Cross-Straits issue must go through responsible media personnel before they are published'.
A QA with the US Embassy in Beijing on 'discovering America' is scrubbed from Chinese social media.
Online engagement remained the Achilles heel of diplomatic institutions in 2016, so here's advice on how ministries can move beyond  an obsession with social media and experiment with a broader range of tech and online tools.
Anti-immigration Senator Pauline Hanson warns Australia is in 'danger of being swamped by Muslims'. The hashtag #swamped was soon trending and Spain's Embassy in Canberrahad the perfect riposte .
Muslims #swamped #Spain 7th century with top-notch irrigation systems, maths, philosophy, architecture, medicine… pic.twitter.com/G44OPqcpXT

— Spain in Oz (@EmbajadaEspAust) September 15, 2016
#KosovoUNESCO is disrupted  by social media users in Serbia who drove #NoKosovoUNESCO .
The FCO's unique initiative to give the public a virtual tour of their FCO's London headquarters via their blog also included accompanying podcasts for each room.
With help from Facebook, the Indian Government launched an app whichstreamlines engagement  with its citizens overseas by bringing together the social media presence of its 170- overseas missions.
Indonesia's Foreign Minister Retno Marsudi warns her diplomats they can't hide in the digital era andneed to adjust the way they work  (including by focusing on better open-source reporting) in order to represent Indonesia abroad.
Former British Ambassador Tom Fletcher published his forward-looking book Naked Diplomacy: Power and Statecraft in the Digital Age in June. Five expertsreview and respond to his book here .
The blogs of scholar llan Manor and diplomat Andreas Sandre remained a rich resource for digital diplomacy practitioners and researchers in 2016. IIan's regularly updated work on the Twitter networks of Ministries of Foreign Affairs, where he finds the UK, Russia and Sweden are the A-Team of twitter diplomacy , is worth keeping an eye on.
Most world leaders have help in managing their online presence, but this report notes Indian Prime Minister Narendra Modi manageshis own
Anne-Marie Slaughter argued it's connections and influence over digital flows that make a country powerful today, not armies, which neatly sums up these 2016 digitial diplomacy highlights as it brings us back to number 1.