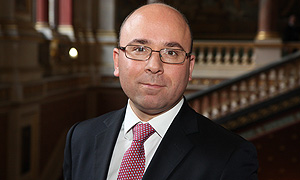 Warning
: Undefined array key "chkIconSize" in
/www/webvol29/96/dr3o8os9p35egxy/bidd.org.rs/public_html/wp-content/plugins/customize-external-links-and-add-icon/customize-external-links.php
on line
301
Early in 2012, we agreed the FCO would be a "trailblazer" – one of the first departments to move to the government's new single site GOV.UK . Travel advice visited by millions each year as well as over 200 country pages in over 35 languages are now on the site.
One year on from GOV.UK 's launch, we've just completed a survey of our web editors around the world on how they're finding the site.
Three-quarters of them believe it has saved them time, and more than not believe it is an improvement on its predecessor. The move has saved us around £1.5m a year, has allowed us to streamline our transactions and join up policy information across departments, and gives us a responsive site that works across multiple devices.
The performance platform – on which FCO services were some of the first to appear – as well as a visualisation of worldwide travel advice use point to what will be possible in the future.
At the same time, our survey also showed a range of outstanding concerns, with a proportion of web editors still needing to be convinced of GOV.UK 's benefits.
A lot of this reflects a culture change as people get used to the different principles behind GOV.UK – for example the cleaner look, the fact that GOV.UK is designed for search, and the need to design content in terms of user need. But some of it also reflects genuine scope for further improvements.
We will be working with the Government Digital Service to further improve some of the "worldwide" sections of GOV.UK for both international users and consular customers. We want detailed analytics to be available to our web editors. And we will continue to work with others to ensure that GOV.UK has the functionality needed to support innovative government communications.
The good news is that, due to its agile foundations, GOV.UK will continue to innovate and develop. Its success is testimony to a range of skilled staff in both the Government Digital Service and in departments. I was proud to represent the FCO at the ceremony at which GOV.UK was awarded "Design of the Year" and it is good to see a range of governments visiting the UK to learn from our experience.
This is just a first step in the government's ambitious digital agenda.
Adam Bye
London, UK
A blog by the FCO's Digital Transition Leader | Follow Adam on Twitter: @adamwbye