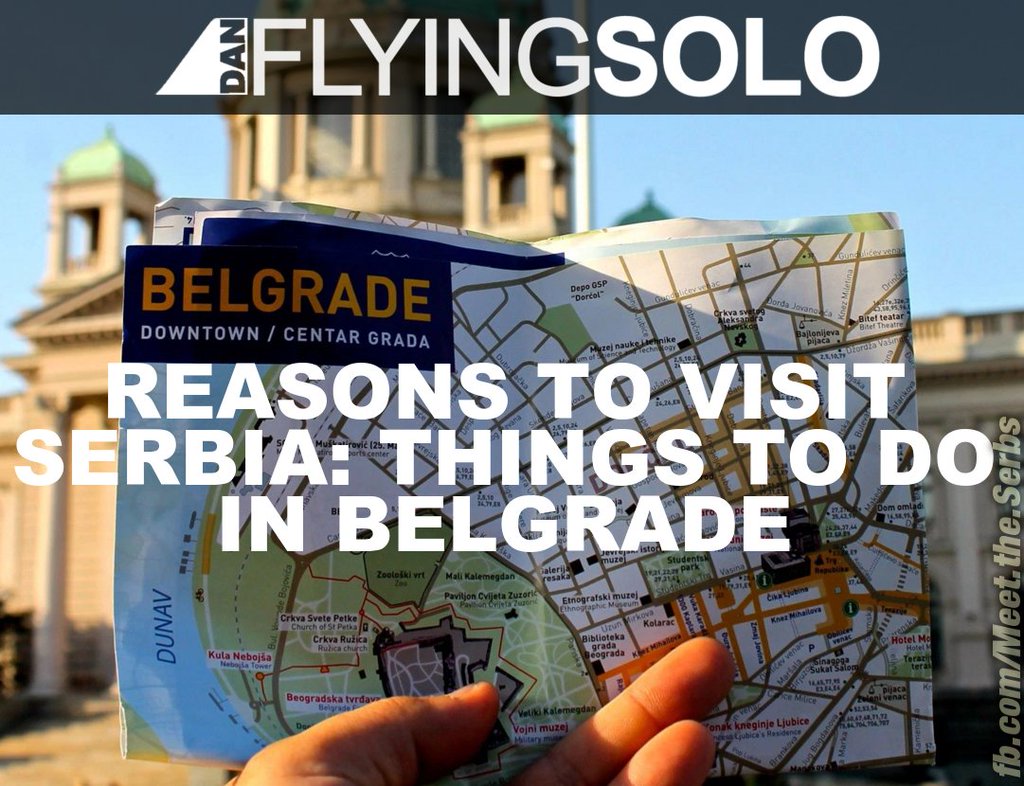 Belgrade, the capital of Serbia is a city I always had on my agenda but kept putting off. When Wizz Air ran their BOGOF seat sale earlier this year though, I booked the tickets in a heartbeat.
Thinking of heading to the Serbian capital? Here is all the persuasion you need to get exploring the White City. Don't go expecting the easy to discover beauty of Paris, but within this sometimes 'gritty' city you can find as many gems as you want. My top things to do in Belgrade…
Play King of the Castle
Belgrade Fortress, situated in Kalemegdan Park offers stunning views of the city and the two rivers, The Danube and Sava. Whether you want to kick back and enjoy the views with a beer, relax in the greenery of the Park or explore the history of the Fort itself this is a great first call on your Belgrade itinerary.
Street Art Scene
Hidden down side alleys, proudly presented on main streets or beautifully plastered over roadside walls. The graffiti scene in Belgrade is all over. You will be hard pushed not to love the bright colours and clever designs that meet you as you explore the city. Yep, even those anti-graffiti types get ready to be won over!
Nightlife for all tastes
Fancy a chic cocktail watching the sunset on the river? No worries. How about a cobbled street with traditional music? It's here. An outside, laser filled, park party? Just round the corner. A quiet, quirky and retro-decorated bar for a beer? Take your pick. Prefer your cocktails and clubbing antics in an old air raid shelter? You got it, Belgrade can deliver!
Whatever your night life scene, Belgrade has it and more. From raving all night on a boat in an epileptics worst nightmare to relaxing with a beer on the square, a long weekend is never going to be enough to sample all the amazing nightlife on offer.
History: Old and New
Belgrade's history is long and spans many different rulers and occupations. Most recently of course being the breakup of Yugoslavia. The history and architecture this brings to the city is such a mix you can go on a journey just by walking a block or two.
Stood in the city is the constant, and sadly relatively recent reminder of the Nato attacks in 1999. Rich in history the Museum of Yugoslav History or the National Museum are good places to start to discover more about South-East Europe.
Culture & Churches
From the Palace of Princess Ljubica to St Sava Temple, a range of beautiful buildings in various styles dot this city and can easily be explored on foot. The modern design of the Palace of Serbia is worlds apart from the Royal Palace. But the beauty of this city is all the buildings, styles and designs sit side by side and somehow they look great together.
Spend time doing nothing, Because it's just Awesome!
I fell in Love with Belgrade so much so it has real potential on my re-location list. With a creative buzz, nature on the doorstep and some of the most unusual and trendy bars, restaurants and coffee shops I have seen in one city it really ticked all my boxes. It reminded me of Berlin, Greece, Amsterdam and plenty more rolled into one big awesome city. You just have to check it out for yourself.
Where should be next on my Serbia travel list? Or do you have any other suggestions of things to do in Belgrade?