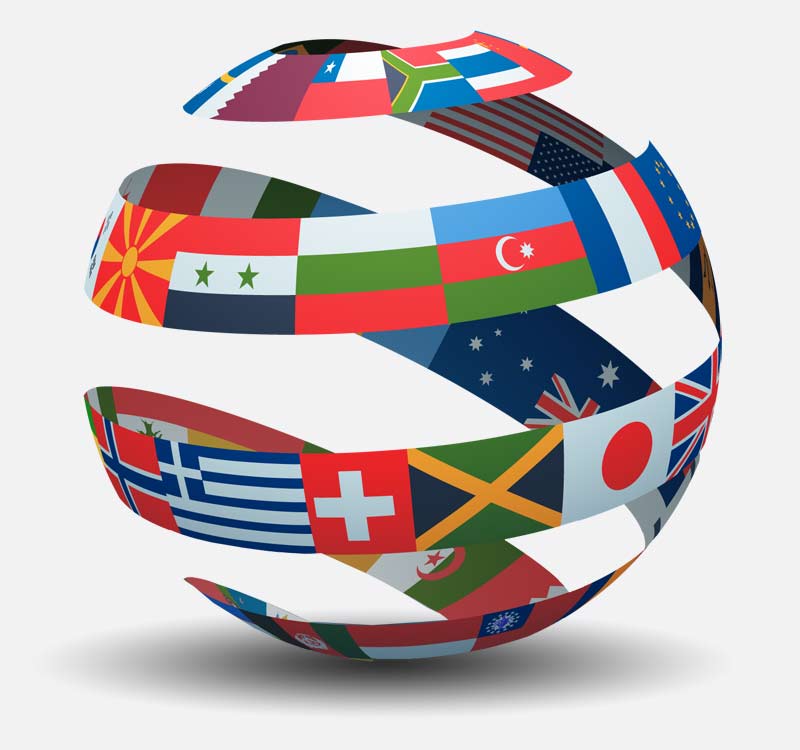 In 1994, rumors circulated that President Bill Clinton would nominate James Hormel, the openly gay American philanthropist, to the post of U.S. ambassador to Fiji. While the reason Hormel was not nominated was never clear, some argued that the White House did not pursue his nomination because the Fijian Penal Code criminalized homosexuality at the time. Others opined that opposition from Republican senators would be unsurmountable. Nearly two decades later, appointing openly gay people to ambassadorial posts overseas has gone from an unthinkable act to an unremarkable one, and the shift has made U.S. foreign policy stronger.
It took a special executive action for Clinton to circumvent the Senate confirmation process and appoint Hormel (pictured, left) as ambassador to Luxembourg in 1999—a post that Clinton had nominated him for two years earlier. His 1997 nomination prompted a conservative Christian response, and Republican then-Senator Chuck Hagel declaring that being "openly, aggressively gay" would inhibit Hormel from effectively representing the United States abroad.
After Hormel's appointment in 1999, the vitriolic atmosphere seems to have calmed. Only a few years later, Ambassador Michael Guest (pictured, right), who represented the United States in Romania from 2001 to 2004, was nominated by President George W. Bush and confirmed by the Senate. At his swearing-in ceremony, Colin Powell, then secretary of state, publicly acknowledged the presence of Guest's partner, a historic moment for the recognition of gay individuals in the U.S. foreign service.
Fifteen years after Hormel's appointment, President Barack Obama has included five out gay ambassadors in his newest class of nominees, all of whom have been confirmed. Whether ascending to the post as career diplomats or political appointees, each ambassador will fulfill their mandate in their host country by attending high-level meetings and appearing at state functions — and many will do so with their partners.
Acting as the president's representative abroad, openly gay U.S. ambassadors have impacted more than domestic politics. "A few weeks before I arrived in Romania in 2001, the government repealed Article 200 of the Romanian Penal Code, which criminalized same-sex relationships. I am told that the timing was not coincidental," says Guest, now senior advisor to the Council for Global Equality. In an effort to advance U.S. foreign policy's focus on democratic inclusion, he continues, "I tried to give local LGBT advocacy groups more visibility by including their leaders in events that I hosted; I wanted to make it clear that they were a legitimate part of Romanian civil society."
Now, the new class of ambassadors will serve in the foreign service after the repeal of "don't ask, don't tell" and the Supreme Court's ruling on the Defense of Marriage Act and overturning of California's Proposition 8. Most importantly, these ambassadors assume their role after then-Secretary of State Hillary Clinton declared that gay rights are human rights and that LGBT issues would be reflected in Obama's foreign policy agenda.
"At this point, what is extraordinary is that out gay ambassadors are not that extraordinary," said a modest David Baer after returning from an event he had attended as the recently posted ambassador to the Organization for Security and Co-operation in Europe. "Sure, you walk into a room and everyone knows that you are gay, but that dissipates quickly. Public diplomacy is about representing the United States, a job that requires all U.S. ambassadors to promote the general interests of the United States abroad."
However, some parts of the world may not be as ready as others to accept openly gay ambassadors. Upon James "Wally" Brewster's (pictured, left) recent nomination to the post of ambassador to the Dominican Republic, the country's religious leaders called upon their congregations to protest. Notably, the Dominican government refused to back the protesters. Brewster was confirmed by the Senate to the ambassadorial post shortly thereafter.
Whether by inspiring young U.S. foreign service officers or by promoting human rights through their diplomatic efforts abroad, openly gay U.S. ambassadors are adding a new aspect of diversity to the face of the U.S. diplomatic corps.
With a proud smile, the newly confirmed ambassador to Denmark, Rufus Gifford, added, "When Obama nominated us to serve as diplomats, he was saying to the world: 'This is everything it means to be American. This is part of our country's struggle to recognize civil rights for all.'…That still gives me chills."