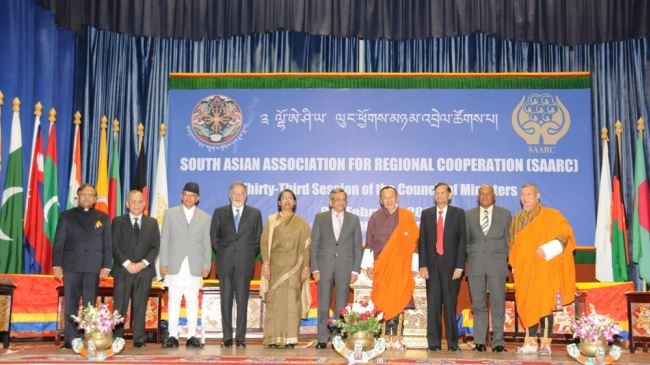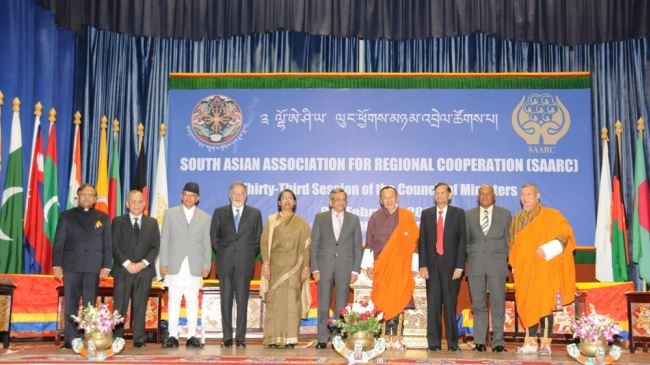 KATHMANDU, NOV 27 – Twiplomacy or 'twitter diplomacy' was at its peak with South Asian leaders taking to the social media platform as the 18th Saarc Summit kicked off in the Capital on Wednesday.
'SAARC' was trending on twitter with the head of delegations contributing to the heavy twitter traffic with hashtags such as #SAARC #SAARC2014.
There was no social media when Kathmandu last hosted the summit in 2002. But the digital landscape has undergone a sea change over 12 years.
According to a 'Twiplomacy' study, as of June 2014, 83 per cent of the 193 UN member countries have a presence on Twitter with more than two-thirds (68 percent) of all heads of state and heads of government having personal accounts on the social network.
"India and Nepal have started a new era of cooperation in energy and, India and Bhutan are making those ties stronger by the day," Office of the Prime Minister of India with twitter handle @PMOIndia tweeted live speech of Prime Minister Narendra Modi.
The account, boasting 3.69 million followers, regularly updates on Modi's activities.
PM Modi has his own account @narendramodi. At over 8 million followers, Indian PM Modi's personal is the second most followed world leader on twitter, according to Twiplomacy Study 2014. US President Barack Obama tops the list with 50.2 million followers.
The Indian PM was not the only social media buff.
Bhutanese Prime Minister Tshering Tobgay is also active on the network, with postings from his visit to Swayambhunath to meeting with his counterparts. He has more than 24,000 tweeter followers. "Many more bilateral meetings today. Opportunities to catch up with friends and reach out to neighbors. This is SAARC's most valuable role," he tweeted after the opening of the summit.
While heads of governments of Maldives, Bangladesh, Nepal and Pakistan did not use twitter accounts, they were a part of the conversation. "I look forward to meeting with President Ghani, PM Hasina, PM Tobgay, PM Modi, President Yameen, PM Koirala and PM Sharif," Sri Lankan President Mahinda Rajapaksa tweeted with his initials 'MR'.
"I'll never let Afghanistan be used for proxy wars. Instead, our region needs an economic vision that's 4 the common good of everyone," tweeted Afghan President Ashraf Ghani.
As for Paksitani Prime Minister Nawaz Sharif, his daughter has been busy sending out tweets on her father's trip. "South Asian countries need to fight poverty rather than fighting with each other: Prime Minister Nawaz Sharif at 18th SAARC Summit," tweeted Maryam Nawaz Sharif to 729 thousand followers.
Prime Minister Sushil Koirala created his Twitter account in December 2013 and has 1,275 followers. But the account has been idle since he last twitted on February 11 to congratulate those whoever helped him elected as the PM.
However, other Nepali leaders made up for the PM's absence. "Inaugural session of 18th SAARC session successfully concluded with thoughtful speeches by SAARC heads of state and governments," tweeted Finance Minister Ram Sharan Mahat.
Former Prime Minister Baburam Bhattarai, who has over 100,000 followers, posted pictures of his meeting with Indian Prime Minister Modi and Afghanistan President Ghani whom he calls his old friend.
He later tweeted in Nepali: "The gist of the talks with Afghan president is that a post conflict country should have a national government for peace/stability/development."
http://www.ekantipur.com/2014/11/27/top-story/twitter-diplomacy-at-the-summit/398207.html