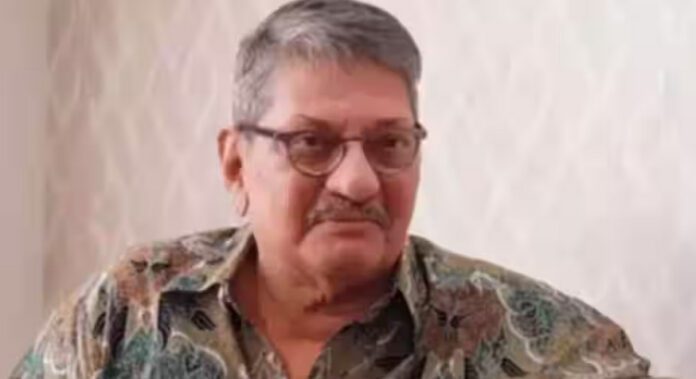 Veteran actor and filmmaker Amol Palekar did not mince words as he reacted to films like The Kashmir Files and The Kerala Story being given tax-free status. Calling them "propaganda movies", Amol Palekar spoke about them in Kolhapur, Maharashtra at the Samajik Salokha Parishad which was organised to celebrate the birth anniversary of social reformer, Shahu Maharaj.
'Politics support masked mobs': Amol Palekar
He reacted sharply to how the government and politics in general support masked mobs. He also said that the minorities have been terrorised in the last few decades.
Amol Palekar said that there are now troll armies that harass people on social media who have a contrarian point of view about these "propaganda" films like The Kashmir Files and The Kerala Story. Remembering Shahu Maharaj, he remarked that if the social reformer was alive, those protected against Brij Bhushan Sharan Singh would have gotten justice sooner. The Member of Parliament has been accused of sexual harassment by several wrestlers. Amol also said that Shahu Maharaj punished those who committed crimes against women and that he was against orthodox ideology.
Another controversy for Amol Palekar?
Prior to this, Amol Palekar had gotten himself in another controversy as he raised questions over the alleged cancellation of retrospectives of two senior artists at the National Gallery of Modern Art (NGMA) in Mumbai.
On the work front, Amol Palekar was recently seen as Shahid Kapoor's grandfather in Raj-DK's web series Farzi. He was also seen playing Sharmila Tagore's brother-in-law in Manoj Bajpayee-starrer Gulmohar.
You can now write for wionews.com and be a part of the community. Share your stories and opinions with us here.
https://www.wionews.com/entertainment/bollywood/news-veteran-actor-amol-palekar-angry-at-%E2%80%98propaganda%E2%80%99-films-kashmir-files-kerala-story-being-given-tax-free-status-609567