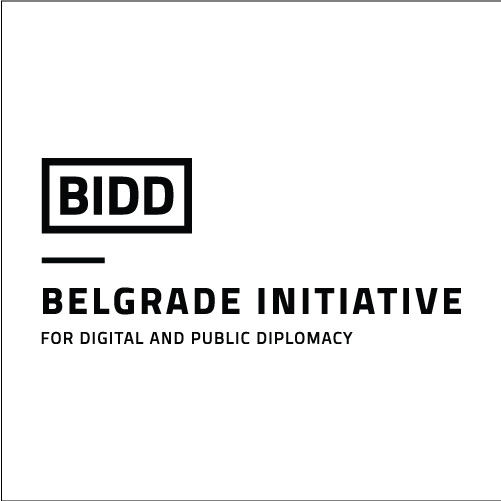 It's a term used more widely than ever in the 21st century, as a leading scholar of the concept, the University of Southern California's Professor Nicholas J. Cull explains: "Public diplomacy deals with the influence of public attitudes on the formation and execution of a nation's foreign policies."Dr. Cull adds that PD encompasses dimensions of international relations beyond traditional diplomacy, including:
The formation of public opinion in other countries
The interaction of private groups in one country with those of another
The reporting of foreign affairs and its impact on policy
Communication between those whose job it is in various countries, including diplomats and foreign correspondents.
These themes reflect a wide range of intercultural communications, public and private, via cultural and educational exchanges with international visitors and US-funded global broadcasting.
What Are The Public Diplomacy Council (PDC) And The Public Diplomacy Association Of America (PDAA)?

PDC's new president, Dr. Sherry Mueller, addresses the crowd at a First Monday Forum.These two non-profit citizen volunteer groups headquartered in DC are exploring ways of supporting effective public diplomacy in unprecedented ways. Together, they have nearly 600 members, many of them retired foreign service officers or alumni of international communications organizations. This month, former PDC President Adam Clayton Powell III, who is also the director of the University of Southern California's Washington office, and former PDAA President Ambassador Cynthia Efird are moving on from their non-governmental public diplomacy leadership posts. How have they strengthened a long-sought cooperative effort of both organizations? A number of US government alumni, including this writer, are members of both the PDC and PDAA.
Inspiring First Monday Forums

At a First Monday Forum, Executive Director Bob Heath chats with two attendees.For the first time in 2017, the PDAA joined forces with the PDC and USC in co-sponsoring First Monday informal lunchtime roundtables at George Washington University's School of International Affairs. These are led by expert public diplomacy advocates — private sector and government — at the beginning of each month. According to Adam Powell, there now have been nearly a hundred First Monday sessions since 2010. Attendance has now approached capacity crowds, including a growing number of GWU students.Recent roundtable leaders have included:
U.S Peace Corps director Dr. Jody Olsen, who shared success stories from her organization's volunteers in 64 countries as diverse as Albania, Gambia, Ghana, Guatemala, Macedonia and even the People's Republic of China.
Assistant Secretary of State for Educational and Cultural Affairs Marie Royce on American educational and cultural exchanges, in all their variety and richness, as they build person-to-person friendships globally.
Sister Cities International President Roger-Mark De Souza, who noted that "by sharing ideas with other countries' municipal leaders, here and abroad, we help shape America's foreign relations unofficially, one handshake at a time."
VOA anchor Greta van Susteren, who produced an on-scene documentary, Displaced, reflecting the horrific conditions in a refugee displacement camp for Burma's Rohingya refugees in neighboring Bangladesh.
Monthly Seminars with Mid-Level Foreign Service Officers

Former US Ambassador to North Macedonia Jess L. Baily discusses the Role of Public Diplomacy in Resolving the Greece-Macedonia Name Dispute. Photo by Hunter B. Martin.As part of the Public Diplomacy Council's continuing commitment to foster the people and practice of public diplomacy at the U.S. Department of State we work with two FSO volunteer co-chairs to sponsor informal seminars around a variety of professional themes. The seminars provide an opportunity for mid-level public diplomacy officers, many of whom are on their first Washington tours and widely dispersed around the Department, to meet each other, discuss professional and policy issues, learn about different types of public diplomacy assignments and consult with senior or retired officers in an informal setting. Themes for discussion are chosen by the 30-50 FSOs who regularly participate and expert speakers are invited to address the contributions of public diplomacy to critical U.S. Department's foreign policy challenges. The PDC provides lunch; the American Foreign Service Association (AFSA) kindly provides a conference room at their headquarters.
PDAA Annual Awards to Recognize Public Diplomacy Successes
PDAA works with the Office of the Under Secretary for Public Diplomacy and Public Affairs to recognize annually outstanding public diplomacy efforts. The awards have gone to foreign service, civil service, and locally employed staff, both overseas and in the U.S. A worldwide cable solicits nominations for innovation in serving U.S. policy objectives through a range of public diplomacy tools. The winners each year receive a certificate, a cash prize, a year's membership to PDAA, and are honored at an annual brunch.To fund the award program, PDAA raises money throughout the year, as well as contributing some funding from membership dues. This year on May 5 at the Army-Navy Club in Washington, DC, four awards were given:
Niles Cole, CAO Kampala, received an award for reaching 32 schools in 15 districts with the bus "Explorer Lab," equipped with computers and encouraging learning through problem solving. The students' interest led to the government purchasing US air quality equipment and drafting new environment regulations.
Christopher Hodges, PAO in the Palestinian Affairs Unit, US Embassy Jerusalem received his award for extraordinary leadership during a period of low public opinion of US policy. He maintained effective contacts and shaped messaging through media interviews in fluent Arabic.
Natella Svistunova, PAO US Embassy Belmopan was awarded for an innovative plan to combat gender violence. She designed a successful media campaign to create an anti-violence label for a sauce. The product with the label was rolled out in an event attended by the Prime Minister's spouse and family, engendering Belize-wide attention.
Debra Torbiong, Public Affairs Specialist at U.S. Embassy Koror in Palau. She was cited by the Ambassador for a program that redesigned the Palau school lunch program and encouraged healthy eating and exercising. The Ambassador said she promoted health and food security through an "innovative, responsive , interactive and effective" campaign. Both Svistunova and Torbiong were present to receive their awards. The others were accepted by representatives from the respective geographic regional offices.
Coordination Initiatives Continue

Adam Clayton Powell III greets Roger-Mark De Souza, president of Sister Cities International, at the First Monday Forum Speaker on Feb. 11.I asked USC scholar Adam Clayton Powell how he first became interested in public diplomacy. He has headed USC's Washington office for more than a decade. He wanted to move to DC from California in 2010 and asked the former USC president, Max Nikias, what the office assignment here entailed. President Nikias replied: "Connect the links."That meant from USC's perspective, enhancing the contacts between the separate PD-related organizations in the nation's capital: the Council (primarily an advocacy group in U.S. media and on Capitol Hill) and the Association (focused on perfecting public diplomacy practice in State and at missions overseas). Another key goal was to share knowledge about PD practices with newly-named FSOs and to encourage them to value 21st media vehicles (listening and viewing as well as counseling) as their careers are built. Adam Powell offered one example in "connecting the links": an introductory seminar for new FSOs entitled: "What do expect to happen in your first day at your first overseas post?"The PDC and PDAA continue to increase their links.All those interested in the activities I mentioned above can learn more on their new, shared website at www.publicdiplomacy.org. There, you can learn about all the initiatives of both PDC and PDAA, which are expanding programs that are available to members of both organizations.

Ambassador Cynthia Efird addresses the crowd at a First Monday Forum.The PDAA's former president Efird reports that its board last month voted to "request the PDC to form a joint exploratory group with it to look at how to move further on closer cooperation, keeping in mind the organizational legal and other issues both memberships might have. "Cooperation," she added, "is a work in progress, but a work that could be important in securing the health of both organizations and increasing the understanding of public diplomacy among our memberships and in a wider audience, as well."Two veteran public diplomacy advocates and nominees to succeed as presidents of the PDC and PDAA, Dr. Sherry Mueller of the Council and Jan Brambilla of the Association, appear to recognize the importance of sustaining the unprecedented contributions of their two predecessors. Dr. Mueller, former President of Global Ties U.S. is a professor teaching cultural diplomacy at American University and Jan Brambilla is a longtime member of PDAA and a former distinguished personnel director at VOA.I submit that the late great journalist and head of the former U.S. Information Agency, Edward R. Murrow, once offered a perfect prescription for public diplomacy all might easily agree on: "To be persuasive, we must be believable. To be believable, we must be credible. To be credible, we must be truthful. It is as simple as that."

Alan HeilAs a 36-year veteran of the Voice of America (VOA), Alan Heil traveled to more than 40 countries a foreign correspondent in the Middle East, and later as director of News and Current Affairs, deputy director of programs, and deputy director of the nation's largest publicly-funded overseas multimedia network. Today, VOA reaches more than 275 million people around the world each week via radio, television and online media. Read MoreOriginal Article