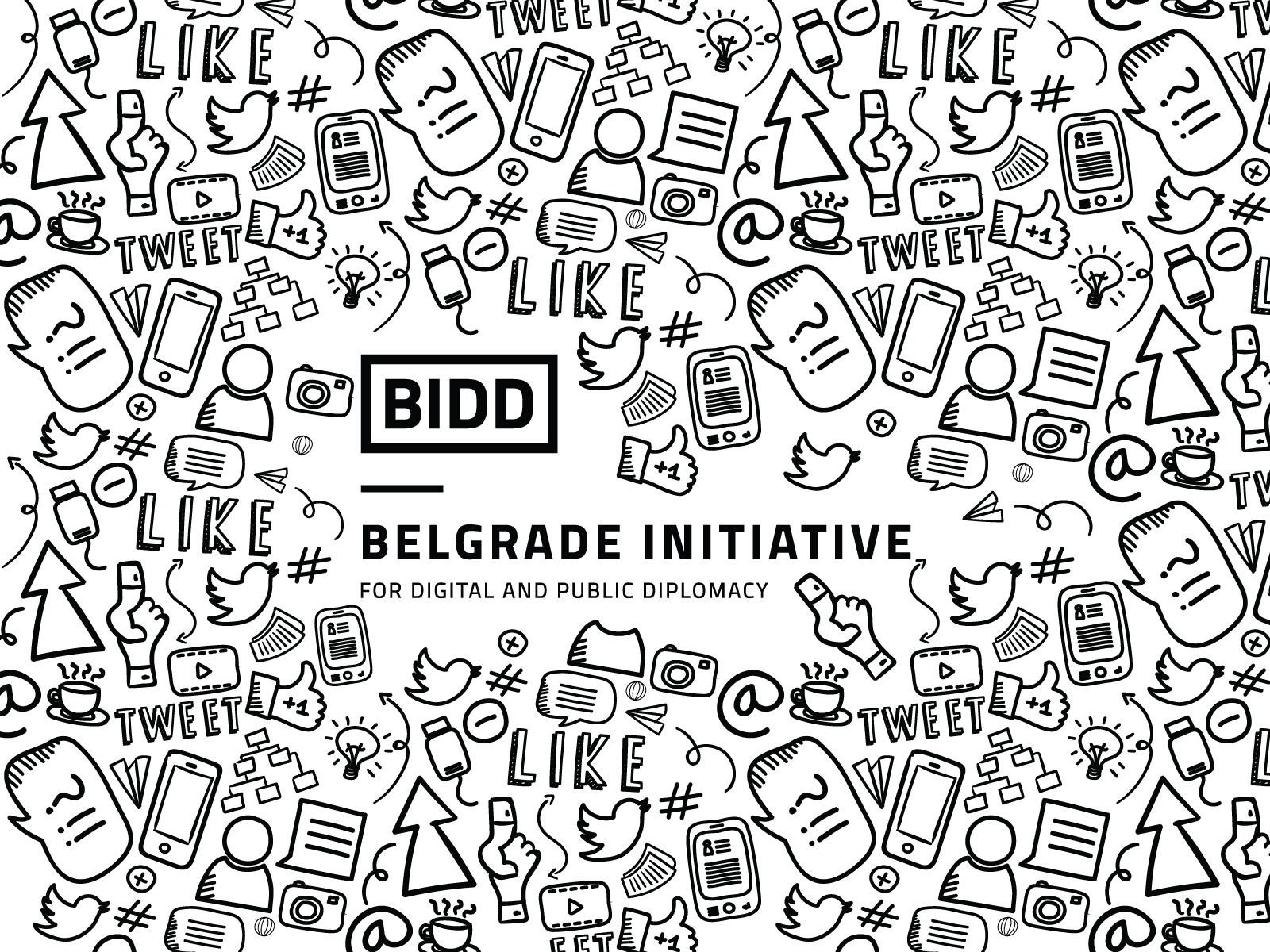 Warning
: Undefined array key "chkIconSize" in
/www/webvol29/96/dr3o8os9p35egxy/bidd.org.rs/public_html/wp-content/plugins/customize-external-links-and-add-icon/customize-external-links.php
on line
301
Are you effectively measuring your digital efforts? By what means are you claiming success? These are just a few of questions that frequent the minds of most digital departments of commercial brands and advertising agencies, but seem to arise even more often for those involved on the digital side of national and international policy; an arena typically still working on gaining better digital footing. In fact, embassies, think tanks, and non-governmental organizations can certainly benefit by adapting successful, primary methodology utilized in the commercial world in a few easy steps. However, it all begins with having the proper mindset.
"You can't measure success without figuring out what success means and for who," explains Kate Watts, Managing Director, DC, Huge. "Having millions of your own citizens see your posts won't further your diplomatic goals, but getting the right message in front of the right person could make all the difference." To get to that "right" person, however, it is about demystifying the measuring process.
First, decide what the metric of success is going to be for the team. Is it increasing followers? Is it time spent? Is it engagement? Perhaps it might be simply listening, shares, or inquiries. Too often the blanket question of "how do you measure" is asked at conferences without first defining which data is important, why, and how that fits with overall engagement strategy—no silo-thinking—now. All too often "digital" means only Twitter in the diplomacy world. Yet, there are several digital platforms that can be utilized, a full digital strategy, mobile, apps, wearables, and more. A good best practice is to define platforms within the success matrix, simultaneously and to think as broadly as both your end user (i.e. citizens) and what your team can handle. And team members, not just interns, should be steering the work.
Second, select the tools that will be utilized for measuring, once you define your platform targets and focus. There are a plethora of tools that range from free to almost free to reasonable cost. Hootsuite and Tubemogul are just a couple that provide solid analytics and simple dashboards. Experimenting, researching, and talking with colleagues is key to getting the right mix for your particular organization.
However, analytics are not simply there for analytics' sake. Too often teams are simply turning over analytical reports as proof of work. Rather, the team should always be asking what the analytics are saying. Do more of what is working, do less or omit, what is not. Analytics will also help with understanding time of day, time of week to best post for your particular audience, as well as a host of other items that need to be taken into account.
Watts adds, "Implementing an effective social listening strategy is also a valuable way to gain insight into public perception of messaging and services for any organization. Using a social listening platform to monitor conversations is a great tool and can improve the way the organization communicates with its audience in a continuous insight/improvement cycle."
The third item to consider before beginning is simply deciding what a solid return on investment of time, energy, and budget is. In the commercial world, it is about sales leads. In the public sector, part of the ROI equation would surely contain something around sentiment. What is considered a "win" in messaging and how can the ROI be calculated. Unique landing pages, for example, can help the team better track efforts, and there are many free tools to support in this effort. In fact, sentiment is becoming a bigger buzzword in the private sector as brands work to engage on a more emotional level with potential customers. Thus, measurement specialists wielding algorithms that track key words are becoming more sophisticated and available. The trick is to identify the proper ones for the campaign's particular goals while asking what the end goal of shifting or increasing certain sentiment actually does. Is it donations, action, subscriptions? What did it cost to achieve the goal per item?
Naturally, reports and a time frame are essential additional elements for measurement, along with several other elements, but these top three offer an ideal place to start.
Here's to connecting in a more confident and effective manner!
Sep 18, 2014 Written by  Lauren DeLisa Coleman, Guest Contributor
Lauren deLisa Coleman is a consultant, analyst and speaker specializing in the convergence of public sentiment and emerging technology and the founder of www.lnkagency.com . Follow her on Twitter @ultra_Lauren .
http://www.diplomaticourier.com/news/opinion/2374-the-digi-culture-series-the-nexus-of-diplomacy-digital-and-culture