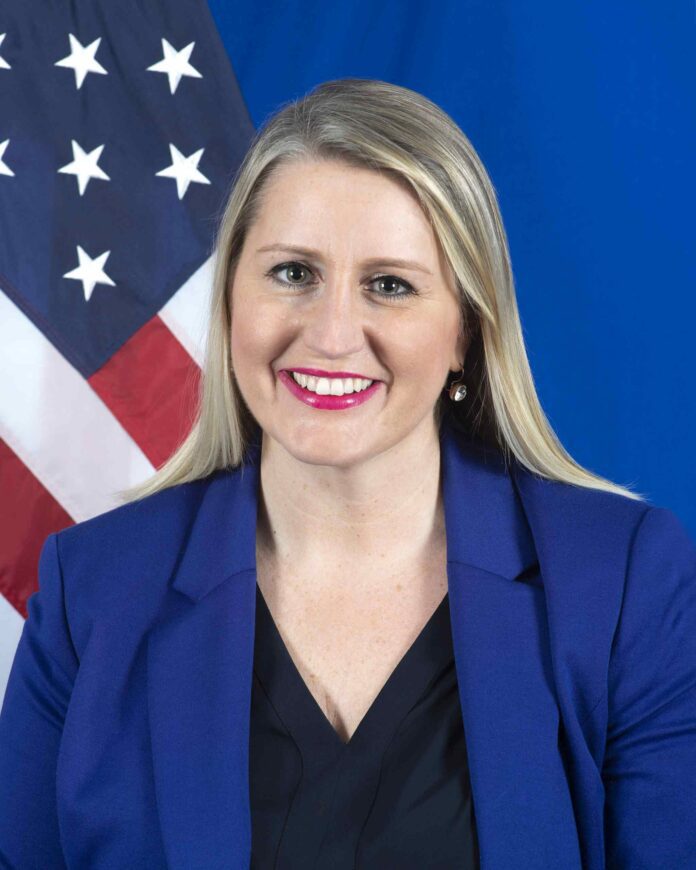 On April 4, 2022, Secretary of State Antony Blinken delegated the functions and authorities of the Under Secretary for Public Diplomacy and Public Affairs to Elizabeth M. Allen. She was later nominated and sworn into the position on June 15, 2023 to become the 10th Under Secretary of State for Public Diplomacy and Public Affairs. Allen also served as the Assistant Secretary of Global Public Affairs from September 2021, to April 2022.
Allen began her career at the U.S. Department of State in the Office of Global Women's Issues and Bureau of International Narcotics and Law Enforcement. During the Obama-Biden Administration, she served at the State Department as Director of Strategic Communications and Public Affairs for Educational and Cultural Affairs.
A longtime communications and public affairs strategist, Allen was previously a partner at the strategic advisory firm FGS Global, where she specialized in message and advocacy strategy, reputation and crisis management, and executive leadership communications on a range of international public policy issues.
Prior to FGS, Allen spent seven years in the Obama-Biden White House, serving as Deputy Communications Director and Deputy Assistant to President Barack Obama, White House Director of Message Planning, and Deputy Director of Communications to then-Vice President Joe Biden.
During her White House tenure, Allen drove communications planning around the President's priorities, domestic and foreign policies, and legislative and outreach strategy. She managed complex message events, groundbreaking interviews and documentaries, and press coverage for President Obama and Vice President Biden across the United States and in more than 30 foreign countries on five continents. In 2020, Allen served as Vice President Kamala Harris's communications director on the Biden-Harris Presidential campaign.
Allen is a proud Buffalo, New York, native and graduated Magna Cum Laude and Phi Beta Kappa with a degree in Political Science and minor in Sociology from the State University of New York (SUNY) College at Geneseo.