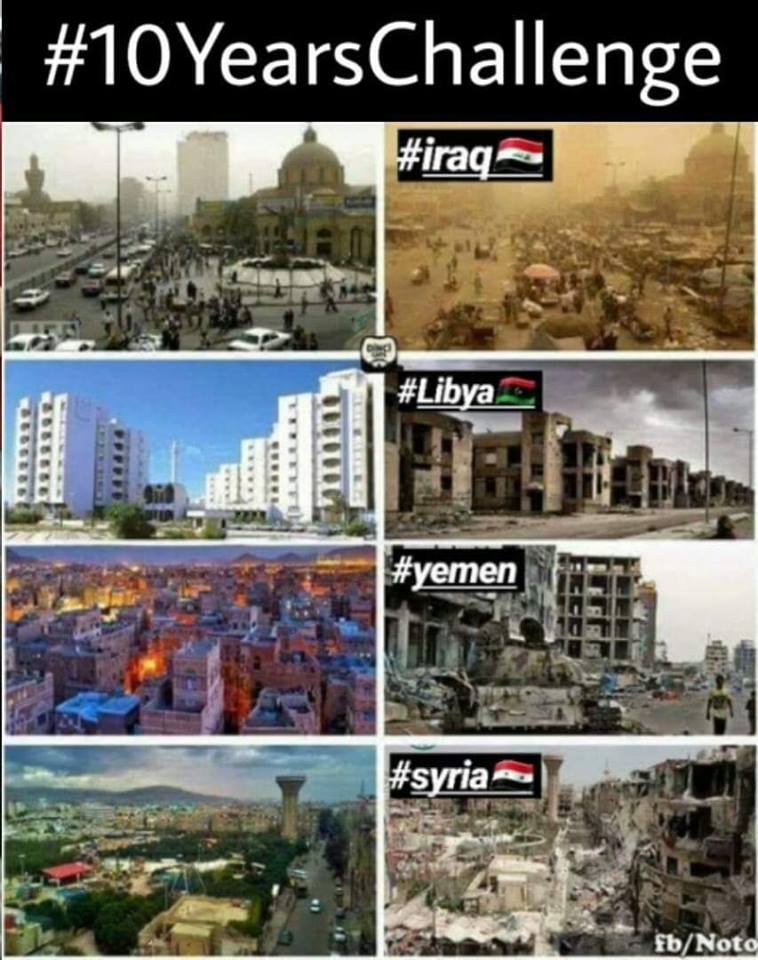 Crtež na kojem ljude obešene na štriku nadgleda vojnik sa batinom u ruci i znakom američkog dolara na uniformi dok im iz džepova ispada novac u NATO ćupove objavljen je na Fejsbuk stranici ambasade Rusije u Hrvatskoj kao ironična čestitka za 70. godišnjicu postojanja Severnoatlanske alijansi.
"Sretna godišnjica NATO saveza. 70 godina ništa se ne mijenja: 2% BDP svoje zemlje treba platiti američkoj vojnoj industriji", glasi posveta ruske ambasade u Hrvatskoj ispod anti-NATO karikature iz vremena Hladnog rata.
"Ovo je šaljiv i ironičan post, s obzirom na to kakva je trenutna situacija u svetu i jednostavno je nemoguće bez ironije gledati na neke stvari", rekao je portparol ruske ambasade u Hrvatskoj Dimitri Maltsev za BBC na srpskom.
Hrvatski sajt Indeks.hr prenosi da se ambasada Rusije "grubo našalila" hrvatskim članstvom u NATO paktu, Novi List ovakvu čestitku opisuje kao udarac "đonom u bolno mesto", a hrvatski list 24 sata objavu vidi kao ruganje članicima NATO-a.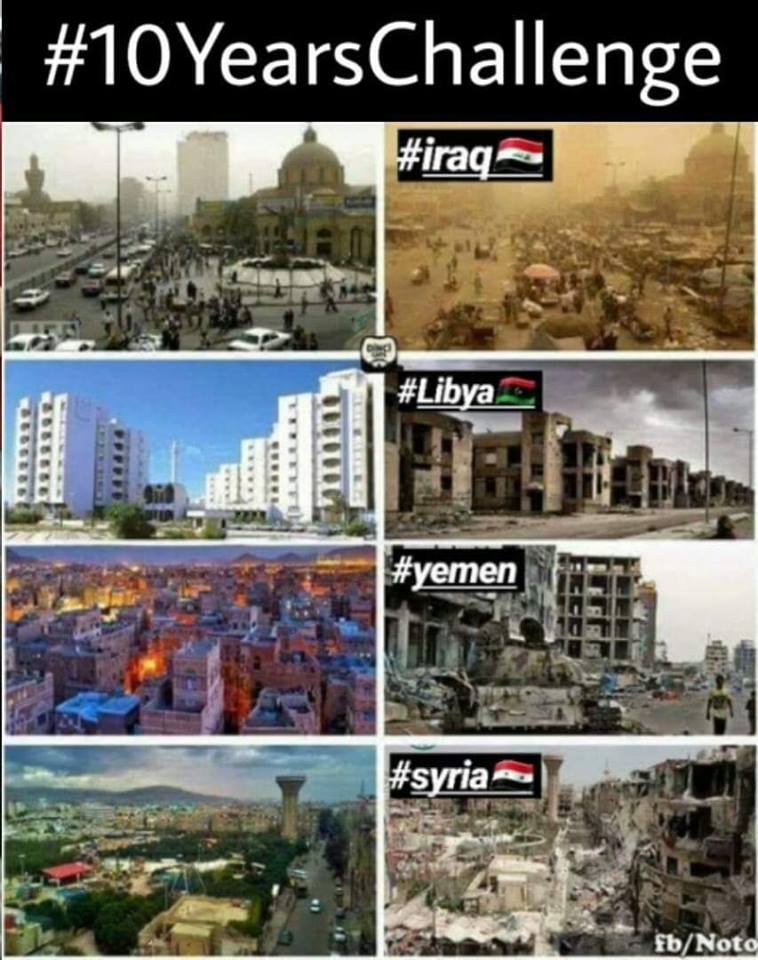 Dok je političar Ivan Pernar podelio karikaturu uz komentar "NATO u blato", neki Fejsbuk korisnici smatraju da nije pristojno da Rusija provocira NATO pakt preko Hrvatske.
"Jeste li to isto napisali u Ruskom Veleposlanstvu u Britaniji, Americi i ostalim zapadnim zemljama, ili samo u Hrvatskoj, a tamo ne smijete? Inače tko financira vojnu industriju u Rusiji, ruski porezni obveznici, ili berete novce na grani?", upitao je jedan korisnik.
Drugi korisnik koji čestitku smatra malo jačim bezobrazlukom je poručio ambasadi da ukloni objavu sa zida jer "to nalaže minimum diplomatske kulture prema zemlji domaćinu".
Druge Fejsbuk korisnike je ovaj post zabavio, pa se jedan korisnik našalio da je mislio "da se Hladni rat završio".
"Stvarno ste osebujna ambasada", napisala je jedna Fejsbuk korisnica.
I sam portparol ambasade uključio se u prepisku ispod karikature.
Kao odgovor na pitanje jednog korisnika da li Rusija, kao NATO (SAD), može reći da nije izvršila invaziju na zemlju u svom savezu, Maltsev je napisao:
"Zemlje NATO i prije svega SAD su u zadnjih 70 godina izvršili agresiju bez odluka Vijeća Sigurnosti i usprkos međunarodnom pravu na Vijetnam, Koreju, Jugoslaviju, Irak, Avganistan, Libiju, Siriju i mnoge druge.
Kao rezultat poginulo je više desetaka milijuna ljudi. Još više izbjeglica. Stvorili su Al-Kaidu koja se pretvorila u ISIL. Može li se još netko u svijetu pohvaliti istim dostignućima?"
Malstev je u telefonskom razgovoru za BBC na srpskom objasnio da su izabrali ovu karikaturu jer, kako kaže, danas, 25 godina od ukidanja Varšavskog pakta i završetka Hladnog rata, NATO nema više svrhu postojanja.
On dodaje da NATO više ne može da se bori protiv novih izazova poput terorizma, migracija i širenja oružja masovnog uništenja.
"Da se NATO koristi u svrhu nabavljanja američkog naoružanja je jasno, a jasno je da od tih 2 posto ili 1,5 odsto koje zemlje troše ide u američki vojnu industriju.
Ali, u svakoj šali postoji – malo šale", dodaje Malstev uz smeh.
Ovo nije prvi put da ruska ambasada u Hrvatskoj na svojoj Fejsbuk stranici koristi ironičan i neformalan, po nekima i provokativan, pristup komunikaciji.
Maltsev kaže da je razlog za to što je postalo nemoguće gledati ozbiljno na svet u kom postojimo i situacije sa kojim se suočavamo.
"Kada jedna zemlja dobije sankcije zbog slučaja Skripalj gde nema dokaza i koristi se formulacija 'highly likely', u takvom svetu ne možeš uvek ozbiljno sve shvatati, pa ponekad može da se koristi ironija da se skrene pažnja na neke ozbiljne stvari", kaže on.
Malstev kaže da je neformalni i šaljiv pristup politici danas postao trend i u svetu, a kao primere navodi da je jedan od najozbiljnijih političkih kandidata u "nama susednoj zemlji" došao iz sveta stendapa, aludirajući na ukrajinskog predsedničkog kandidata Vladimira Zelenskog.
Ruska ambasada u Hrvatskoj je na Tviter nalogu imala formalniji pristup 70. godišnjici postojanja NATO alijanse, podelibši tvit ruskog ministarstva spoljnih poslova koji navodi broj žrtava stradalih u NATO bombardovanju Jugoslavije 1999. godine.
Maltsev kaže da ambasada nije imala nameru da na bilo koji način uvredi bilo koga karikaturom.
"Ja se nadam da ljudi ipak imaju smisao za humor. Ako bude previše primedbi, ovo će biti poslednje što smo objavili", poručuje uz smeh portparol ruske ambasade u Hrvatskoj.
https://www.danas.rs/bbc-news-serbian/fejsbuk-diplomatija-sovjetska-anti-nato-karikatura-na-stranici-ambasade-rusije-u-hrvatskoj-za-godisnjicu-alijanse/
Please follow and like us: