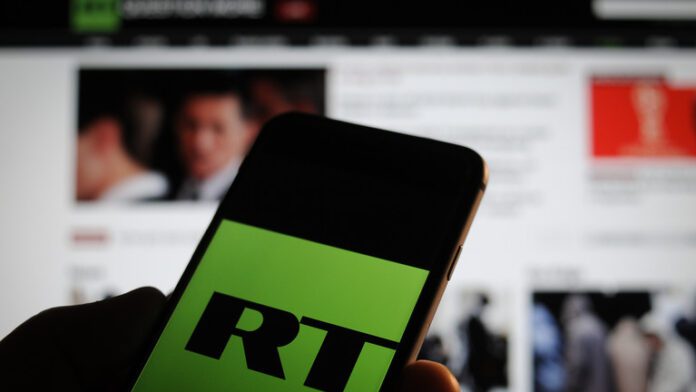 Political scientist Florian Toepfl urged Berlin to more boldly regulate what he described as "foreign propaganda media"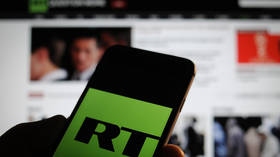 Several million Germans visit RT's website at least once a month despite it being blocked in the country, political scientist Florian Toepfl has warned. He called on the German government to clamp down more actively on what he described as "foreign propaganda media."
Speaking at the Media Future Forum 2023 in Frankfurt on Tuesday, Toepfl argued that the German authorities should view the Kremlin as an "unscrupulous actor" that seeks to undermine the stability of German democracy.
To illustrate his point, the professor of political communications cited his own research showing that 3% of the German population visits RT's website at least once per month.
While most of these people recognize the Russian media outlet as state-affiliated, there are plenty more German 'alternative media' outlets that appear legitimate, the expert stressed.
According to Toepfl, half of such German outlets have "organizational, media or personal connection to Russia."
In light of this, the German government should protect the public from undesired influence by further tightening the screws on outlets deemed to be propaganda peddlers, the political scientist suggested.
Ralf Stettner, a cybersecurity expert from the Interior Ministry of Germany's Hesse region, shared Toepfl's concern, claiming that the country is facing an actor "that is attacking with high [level of] expertise and patience."
Meanwhile, last month, the EU's vice president for values and transparency, Vera Jourova, sounded the alarm over claims that pro-Russian narratives were increasingly gaining traction across the bloc. This has resulted in more and more Europeans seeing eye-to-eye with Moscow regarding its conflict with Ukraine, the official said.
Speaking to Germany's Bild media outlet, she called on EU member states to allocate more money for "strategic communications and the fight against disinformation."
According to Jourova, Brussels has underestimated the "influence of Russian propaganda," which the Kremlin has invested "billions" into.
Among Moscow's prime targets is the German population, the EU official alleged.