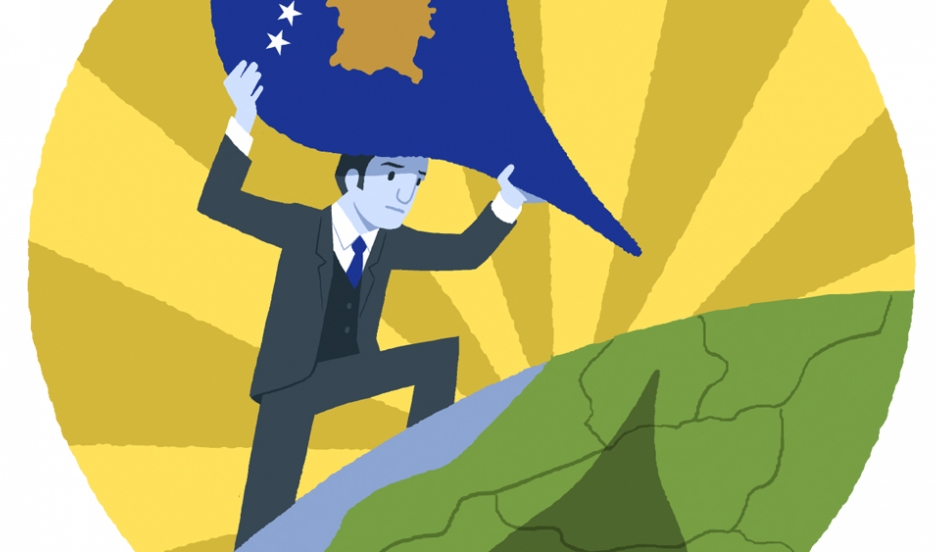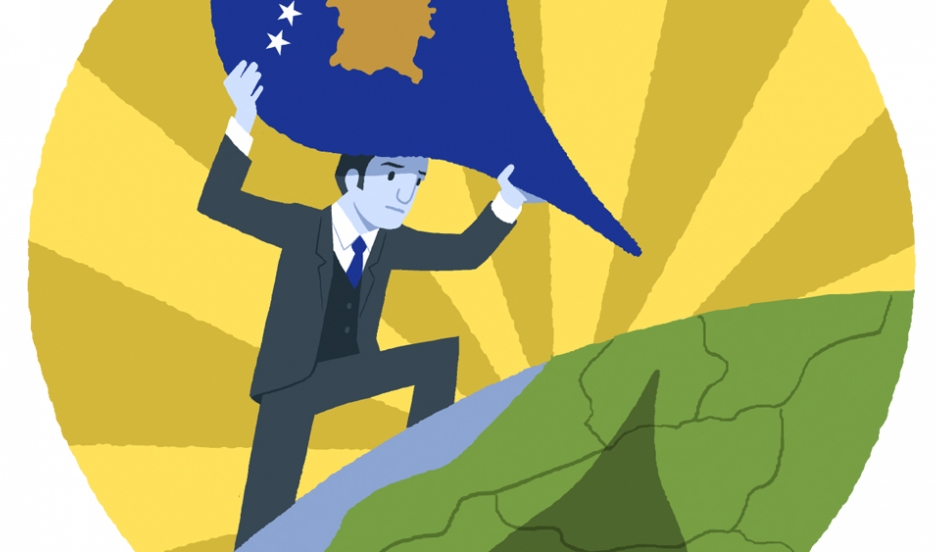 Kosovo's capital still doesn't have running water 24 hours a day, but you can get a great beer thanks to the Sabaja Craft Brewery.
The microbrewery opened up in Pristina, Kosovo's capital, last year. It brews American-style ales, including a delicious IPA. "It's the only beer of its kind in Kosovo," according to Alex Butler, a New Yorker who owns the brewery with his partner, Etida Zeka.
Selling beer in Kosovo isn't easy: The country ranks near the bottom of Europe in terms of economics and per-capita alcohol consumption. But Sabaja is managing to make it work.
The brewery leans heavily on Facebook to promote itself, which got a lot easier in 2013 when the social networking giant effectively recognized Kosovo as a country. The decision allowed users to set Kosovo as the place where they live. Before that, they had to settle for different options, like Albania and Serbia.
"Now when we [promote] a post we can actually select Kosovo as a market," Zeka says.
Kosovo finds itself in a tricky position. While its statehood has legitimacy, with the backing of the US and most industrialized nations, Kosovo is not a member of the UN. That isn't likely to change anytime soon, because Russia doesn't recognize the country's 2008 declaration of independence from Moscow's ally, Serbia.
So Kosovo is turning to digital diplomacy instead, led by Petrit Selimi. He's Kosovo's deputy minister of foreign affairs and the author of a forthcoming book on digital diplomacy, "This is how we do soft power."
"National identities these days, they're not so much based on memberships to these old world organizations like the UN and Council of Europe," he argues, "Those still matter, no dispute about that. But if you don't have a team in Champions League in football; if your country is not on Facebook; if you don't have a song in the Eurovision song contest, then are you a real country?"
When Selimi, who's now 35, was appointed in 2011, the government was doing next to nothing on digital diplomacy. The prime minister, Hashim Thaci, didn't even have a Facebook account.
But for Selimi, being on Facebook is an important part of Kosovo's ability to define itself as a country. The site's recognition was Kosovo's biggest diplomatic success to date.
And while Selimi may be the pioneering force behind the government's digital diplomacy, ordinary Kosovars have been lobbying for digital recognition of their country for years, especially for its inclusion on dropdown menus and digital maps. (Ironically, when we were writing this story for PRI.org, our own tags system didn't have Kosovo as an option.)
"I knew from day one we could count on armies of digital diplomats," Selimi recalls.
Those efforts, however, were scattered. That changed with the arrival of Digital Kosovo, a website supported by Selimi's ministry and the Norwegian and British governments. On Digital Kosovo, you can send ready-made petitions to websites, which to date have netted 76 recognitions, including big names like Apple and Google.
Beyond getting recognized in the digital world, Selimi has pushed hard to raise Kosovo's image. The country gets a lot of negative press with stories about ethnic tensions and corruption, and a 2010 report from the Council of Europe even linked Prime Minister Thaci to organ trafficking, — an accusation Thaci has denied.
These kinds of stories, Selimi complains, overshadow the good ones. He's persuaded prominent government leaders to start taking Twitter seriously, and his own feed is especially active — and known for sometimes getting into heated debates.
"We have to make sure that the bad news out there, which isn't true, is addressed, is immediately reacted upon," Selimi says. "One of the important ways to do that is for us to be part of the debate."
Wikipedia, too, serves as an important digital battleground for Kosovo. The entry on Kosovo itself has been subject to countless back-and-forth edits, particularly on the issue of statehood.
"We constantly add things to that article, and Serbian users constantly try to edit that article. It's back and forth. It's a like a digital clash from users from other sides," says Celik Nimani, a blogger and the CEO of a Kosovo tech company, Appsix Mobile.
Nimani says while Selimi and the Foreign Ministry deserve credit for elevating Kosovo's digital stature, he thinks the government has leaned too heavily on digital diplomacy, and not enough on the traditional kind.
"You cannot measure the recognition from Germany, from the recognition of Facebook. This is not the same thing," Nimani says. "People need more in the physical world."
For example, he says, a number of online retailers now allow Kosovo to be selected as a shipping option. But that can be meaningless in practice because parcels and mail addressed to Kosovo often end up in Serbia, and Serbia doesn't forward them.
Selimi acknowledges that digital diplomacy has its limitations. Even the Facebook recognition was partly the result of traditional diplomacy, including phone calls from members of the US Congress.
"We have to give space for traditional diplomacy — which actually means meeting some people, having some results, having some chats — before we amplify the message or amplify the effects of traditional diplomacy using digital means," Selimi says.
One of the next things on Selimi's list is getting Kosovo a top-level web domain — those two-letter country codes, like .uk or .ca. But ICANN, the organization that assigns the codes, ultimately takes its cues from a list maintained by the UN. So for Selimi, this very digital problem will require a very traditional diplomatic push.
Update: A previous version of this story didn't include a tag for Petrit Selimi because our tagging system didn't recognize his name. And that illustrates the challenges that Kosovo and Kosovars have in getting digital recognition. Even our CMS didn't recogize Kosovo as a country.
Rick Pinchera
http://www.pri.org/stories/2014-12-11/kosovo-cant-get-recognition-un-it-can-get-it-facebook