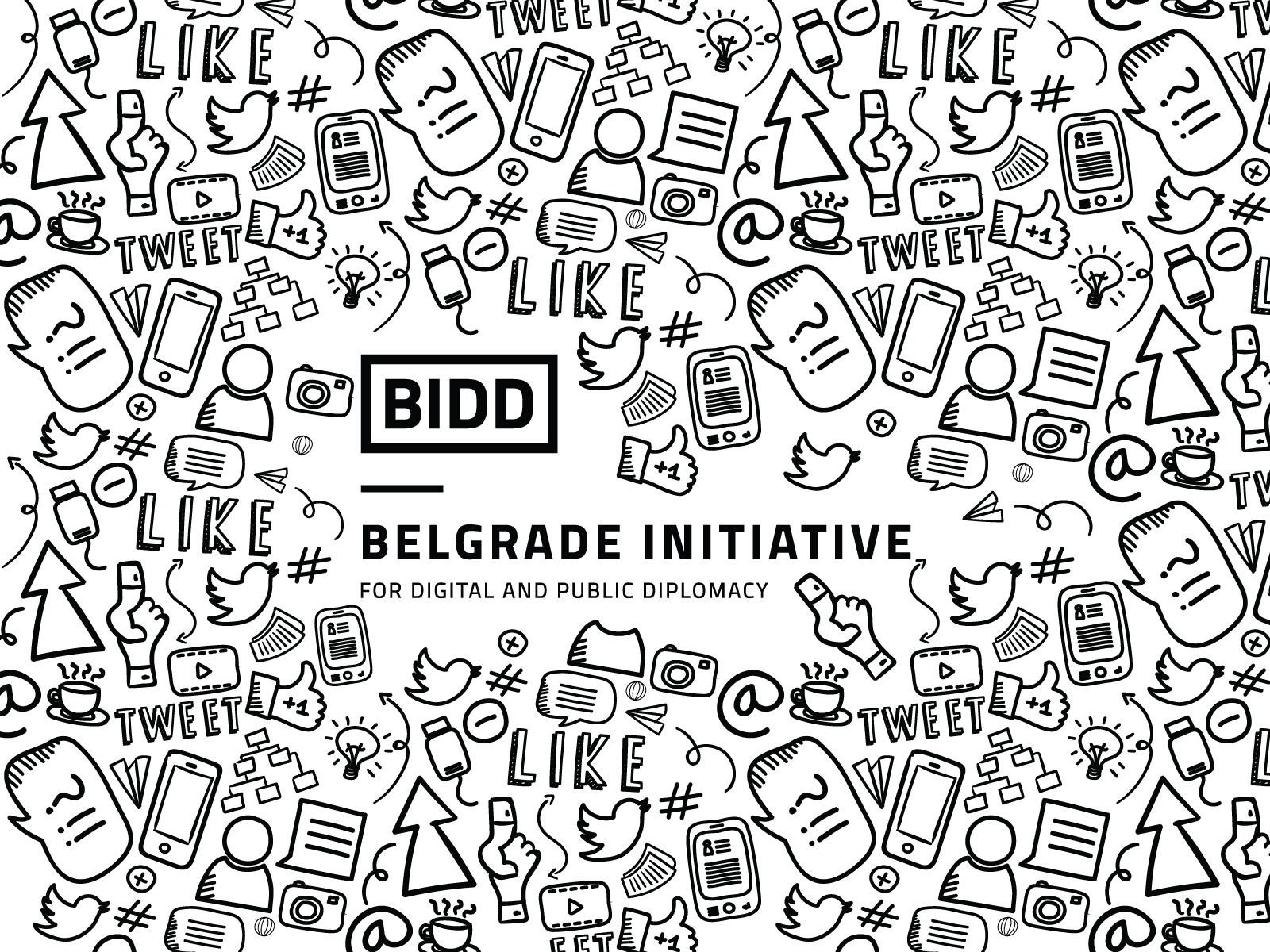 Ever since she took over as the U.S. ambassador to the United Nations, Nikki Haley's personal Twitter account has been an object of fascination for the diplomatic set.
On the @nikkihaley handle, the rising Republican star posts pictures of her dearest friends and showers love on her dog, Bentley. But she also denounces Russian actions in Syria and chides U.N. nations for voting against the United States.
The juxtaposition of silly and serious has produced eye-rolling among U.N. diplomats. But analysts and former U.S. officials say Haley's Twitter account — which she has used for nearly a decade — is indicative of another problem: Some U.S. diplomats are flouting State Department rules barring the use of personal social media accounts to make official statements.
Those rules were devised in part so that the State Department, and not any individual, reaps the long-term benefits of an enhanced social media following. That may seem quaint given that all U.S. diplomats report to a president who still uses his personal Twitter account.
But Donald Trump isn't covered by the State Department rules. And social media is an important tool in public diplomacy, in which sites like Twitter and Facebook are part of a growing diplomatic virtual infrastructure that communicates U.S. views abroad.
The issue also spotlights the hotly debated questions of how much social media followers are worth and what it means to earn them. Former officials say that the State Department is unfairly deprived when prominent diplomats leave office and take with them followers acquired through their government service.
Haley has long been considered a potential presidential candidate. Since her confirmation as ambassador in January 2017, Haley has seen her Twitter following increase more than eightfold, to 1.6 million. That's more than four times as many as the U.S. Mission to the United Nations' office Twitter handle, @USUN.
"Taxpayer dollars shouldn't be used to fund someone's social media stardom for political or business purposes," said Brett Bruen, a former diplomat who helped craft the State Department guidelines. "It doesn't take a savvy political mind to identify that Haley is trying to attract American voters for 2024."
A spokesman for the U.S. Mission to the United Nations disputed that Haley is using her personal account for political reasons — but didn't directly respond when POLITICO presented nearly two dozen examples of recent Haley tweets that appear to violate the department's rules.
Other U.S. diplomats, such as Richard Grenell, the new ambassador to Germany, and State Department spokeswoman Heather Nauert also have tested the limits by using personal accounts in what appears to be an official capacity.
After Trump announced he was quitting the Iran nuclear deal earlier this month, Grenell — who has been criticized for making acidic statements on Twitter in the past — used his personal account to demand that German companies doing business in Iran "wind down operations immediately."
The State Department's social media guidelines have evolved in recent years and were the subject of fierce debate under Secretary of State John Kerry. They were finalized in the last months of President Barack Obama's administration and enshrined in the Foreign Affairs Manual, a body of rules that governs U.S. diplomats.
The rules require that employees such as Haley "whose positions make it appropriate for them to engage in official communications on behalf of the Department over social media ('Department social media spokespersons') must not use personal social media accounts to do so. They must use official social media accounts, created and owned by the Department." In many embassies, that means the ambassador tweets under a handle that can also be used by successors. For instance, the U.S. ambassador to Bangladesh tweets under the handle @USAmbBangladesh.
But Haley does not have a professional State Department Twitter handle. Instead, she's using an account created in 2009 that she kept active while governor of South Carolina — and one she presumably plans to keep upon leaving the Trump administration. (According to the Internet Archive's Wayback Machine, Haley had 193,000 Twitter followers on the day of her confirmation.)
State Department rules say that diplomats may link to or repost official content on a personal account so long as "it is clear … that the personal social media account is not being used to communicate on behalf of the department."
But a review of Haley's account by POLITICO found numerous tweets that at a minimum test that rule. They range from admonitions of North Korea for mistreating an American prisoner to banal statements about her plans to speak at a conference.
Haley also retweets many statements from @USUN, often copying and pasting a tweet and putting the letters "RT" ahead of it — a method that gives her greater personal visibility in her followers' feeds than a standard retweet, which does not reproduce the user's profile picture.
While many of her tweets appear to be direct, official statements, others seem to blur the personal and professional, such as when she praises a colleague: "It was an honor to swear in my Deputy as the next US Ambassador to Haiti," Haley wrote on Feb. 12 in a tweet that included photos.
Haley has already been rebuked for her use of Twitter: The Office of Special Counsel, an independent federal investigative agency, said she'd violated the Hatch Act in June 2017 when she retweeted Trump's endorsement of a South Carolina congressional candidate. The Hatch Act restricts campaign activity by members of the executive branch, not including the president and vice president.
Haley deleted the retweet and was given a warning. In a September letter, the Special Counsel's office stated that because Haley's Twitter account included so much information about her ambassadorial role — including an official government headshot and mention of her position on her account's bio page — it "gave the impression that she was acting in her official capacity." The office also noted that "many of her posts and photographs were about and of official matters." Haley's account no longer mentions her title and has a new profile photo.
Haley's predecessor, Samantha Power, tweeted using the handle @AmbPower44, which was archived once her term ended. She then launched a new, personal account: @SamanthaJPower.
Asked why Haley doesn't set up a separate official account under a handle like @USAmbUN, the spokesman for her office — who refused to be quoted by name — said there was no need because of the existing @USUN account, which represents the entire American mission at the U.N., not just the ambassador. He added that Haley works with State Department officials to make sure her account complies with social media rules.
Asked about other cases, such as Grenell's, a different State Department official said the department's rules on social media were set in place "so that readers can identify official communications more readily." "As questions arise, we look into them on a case-by-case basis," the official said. The department has been alerted to such cases by at least one past media report.
Nauert issued her own statement after POLITICO showed her examples of what could be construed as official communications posted on a seven-year-old personal account under her name. She noted that she often just tweets links to the news on her personal account, but added: "There shouldn't be any ambiguity regarding what is my official and what is my personal account. I will review it to make it crystal clear."
During the Obama administration, State Department officials wrestled with regulating social media while respecting free speech rights. One question was what to do when a person already prominent on social media joined the department.
Kerry was the most high-profile example. The former senator and presidential nominee joined the State Department with a large Twitter following under the handle @JohnKerry. But a former State Department aide said Kerry consulted with senior officials about how to use the account as secretary.
In part because Kerry's pre-existing following was seen as an asset to the State Department, he was allowed to continue using the account. But his tweets predating his confirmation as secretary of state were deleted, and he waited a full year after taking office before tweeting again. Aides also vetted his tweets before posting. Kerry continues to tweet from the same handle.
State Department officials didn't want to keep making exceptions, however, mindful of possible problems with laws governing public records. That's why strict instructions were embedded into the Foreign Affairs Manual near the end of Obama's presidency, former State officials said.
Even if State Department officials decide that Haley, Grenell or others are violating the rules, it's not clear what they can or will do about it. In Haley's case, the question is complicated by her status as a Cabinet official.
"Even if it's a rank-and-file ambassador, there is no enforcement mechanism," said Moira Whelan, a former deputy assistant secretary of state for digital strategy.
Trump's first secretary of state, Rex Tillerson, did not tweet. But soon after succeeding Tillerson last month, Secretary of State Mike Pompeo created a Twitter handle, @SecPompeo, and has begun tweeting. The account is an official one and is expected to be renamed and handed off, along with its followers, to Pompeo's successor.
The new secretary does not appear to have a personal Twitter account. But one of Pompeo's most prominent followers on his professional handle is @nikkihaley.
https://www.politico.com/story/2018/05/20/nikki-haley-personal-twitter-account-597279