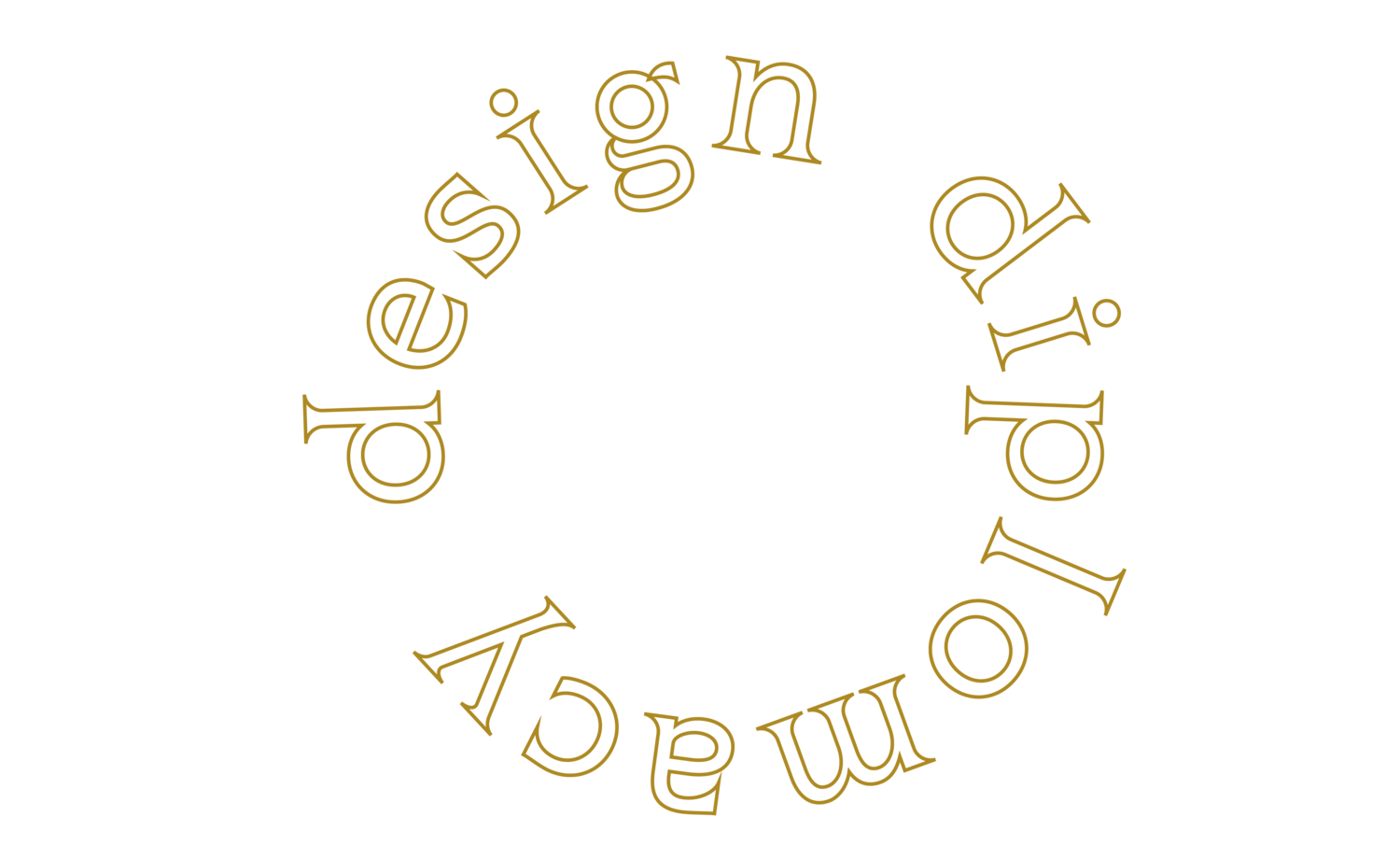 The Consulate General of Finland in New York promotes Finland's commercial interests, works on improving the operational conditions for the Finnish cultural agents and strengthens Finland's national brand through the means of public diplomacy [JB emphasis] .

Design Diplomacy, a concept created by Helsinki Design Week, opens doors to the prestigious consular residences in a series of exclusive talks. Each Nordic Consul General from Denmark, Finland, Norway, and Sweden will host a talk with designers discussing life and work from questions structured around a deck of cards. Design Diplomacy in New York is presented in collaboration with WantedDesign. In addition to the conversation, you will learn details about the unique residences and enjoy refreshments.Presented in collaboration with WantedDesign. The events are free, but registration is required.
DESIGN DIPLOMACY: DENMARK
MONDAY MAY 13, 6–8 P.M.
THE RESIDENCE OF DENMARK
NEW YORK BY GEHRY, 8 SPRUCE STREET, EAST PENTHOUSE (WITH RSVP ONLY)
RSVP HERE
HOSTED AND MODERATED BY ANNE DORTE RIGGELSEN, AMBASSADOR, CONSUL GENERAL
SPEAKERS:
MADS HANSEN, INDUSTRIAL DESIGNER & CO-FOUNDING PARTNER OF MTWO
RAMA CHORPASH, INDUSTRIAL DESIGNER & DIRECTOR MFA INDUSTRIAL DESIGN AT PARSONS SCHOOL OF DESIGN
TUESDAY MAY 14, 6–8 P.M.
RESIDENCE OF CONSUL GENERAL OF NORWAY
310 EAST 53RD STREET (WITH RSVP ONLY)
RSVP HERE
HOSTED AND MODERATED BY HARRIET E. BERG, CONSUL GENERAL
SPEAKERS:
DYLAN DAVIS & JEAN LEE, CO-FOUNDER OF LADIES & GENTLEMEN STUDIO
VERA KLEPPE & ÅSHILD KYTE, DESIGNERS AT THEIR STUDIO VERA & KYTE
THURSDAY MAY 16, 6–8 P.M.
THE SWEDISH RESIDENCE
600 PARK AVENUE (WITH RSVP ONLY)
RSVP HERE
HOSTED BY ANNIKA REMBE, CONSUL GENERAL OF SWEDEN IN NEW YORK AND MODERATED BY NIKLAS ARNEGREN, HEAD OF CULTURAL AFFAIRS
SPEAKERS:
ANKI SPETS, TEXTILE DESIGNER AND FOUNDER OF AREA
SHANAN CAMPANARO, TEXTILE DESIGNER AND FOUNDER OF ESKAYEL
WEDNESDAY MAY 22, 6–8 P.M.
RESIDENCE OF THE CONSUL GENERAL OF FINLAND
857 5TH AVENUE (WITH RSVP ONLY)
RSVP HERE
HOSTED BY MANU VIRTAMO, CONSUL GENERAL OF FINLAND IN NEW YORK, AND MODERATED BY KAARINA GOULD, EXECUTIVE DIRECTOR OF THE FINNISH CULTURAL INSTITUTE IN NEW YORK
SPEAKERS:
ALEX MUSTONEN, PARTNER & CO-FOUNDER OF SNARKITECTURE
MATTHEW DAY JACKSON, ARTIST/DESIGNER
SPEAKER BIOS
Shanan Campanaro / Eskayel
Eskayel is a New York-based textile design studio that weaves fine art with exacting craftsmanship. Each unique design originates from a painting inspired by nature or travel and created by founder Shanan Campanaro. Using eco-friendly methods, water-based pigment ink, regional production and sustainably sourced materials, Eskayel evolves these artworks into hand-tied rugs, wall coverings, home linens, fabrics, furnishings and accessories. Working with trusted, transparent production partners, the studio makes each item to order to eliminate stock waste and ensure superior quality. In partnership with One Percent for the Planet, Eskayel donates one percent of its total sales to environmental organizations.
Rama Chorpash
Rama Chorpash's innovative industrial design creates useful and sublime products while articulating complex frameworks of practice. As a tenured associate professor and founding director of Parsons MFA in Industrial Design, he furthers this work through experimental project work and public discourse. He has been exhibited in the MoMA and featured in the NYTimes T Style and New Yorker magazines.
Dylan Davis & Jean Lee / Ladies & Gentlemen Studio
Ladies & Gentlemen Studio is a multi-faceted bi-coastal design studio between Seattle and Brooklyn. Founded by Dylan Davis & Jean Lee in 2010, the studio offers design objects from lighting, furniture, accessories, to installations, art direction, curations, and experiences. L&G Studio's explorative spirit is a blend of simple sophistication with the desire to celebrate the emotive side of materiality & functionality. Beyond designing objects, the studio continuously expand their experiences and visions through collaborations with diverse creative avenues and design disciplines. The studio has received mentions in publications including the New York Times, T Magazine, Wall Street Journal, Elle Decor, Vogue Living, Wallpaper*, Domus, Living Corriere, Architectural Digest, Interior Design magazine, and more.
Matthew Day JacksonMatthew Day Jackson is an American artist whose multifaceted practice encompasses sculpture, painting, collage, photography, drawing, video, performance and installation. Born in Panorama City, California, in 1974 and currently living and working on the East Coast, his art grapples with big ideas such as the evolution of human thought, the fatal attraction of the frontier and the faith that man places in technological advancement. In particular, his work addresses the myth of the American Dream, exploring the forces of creation, growth, transcendence, and death through visions of its failed utopia.
Mads Jeppe Hansen
Mads is a packaging and industrial design expert, born and raised in Copenhagen, Denmark. He's deeply rooted in the New York start-up scene as a packaging design & sustainability mentor. He believes strongly in this dynamic community's ability to influence our perception of sustainable living through design and its power to improve people's lives. Mads co-founded MTWO, a New York based design firm, in 2013 to close the gap between product, business and consumer from a sustainable & human-centric design approach. Mads carries a Product Design (BA) degree from The Royal Danish School of Design, and an Industrial Design (MID) degree from Pratt Institute.
Vera Kleppe & Åshild Kyte / Vera & Kyte
Based in Bergen on Norway's west coast, Vera & Kyte comprises Vera Kleppe and Åshild Kyte, who established their harbour-front design studio in 2013, soon after graduating from the Bergen Academy of Art and Design. Since then, their work has been shown, and acclaimed, internationally, earning them a host of design awards and nominations. Working across the fields of product, furniture, interior and graphic design, the pair's practice is characterised by an analytical approach, a love of experimentation and a shared enthusiasm for exploring new materials, methods and aesthetics. Inspired and driven by curiosity, Vera & Kyte produce products and pieces that engage, excite and surprise.
Alex Mustonen / Snarkitecture
Snarkitecture is a New York-based collaborative design practice established to investigate the boundaries between disciplines. The name is drawn from Lewis Carroll's The Hunting of The Snark, a poem describing the "impossible voyage of an improbable crew to find an inconceivable creature." In its search for the unknown, Snarkitecture creates work that includes large-scale projects, installations and objects. Snarkitecture's work focuses on the reinterpretation of everyday materials, structures and programs to new and imaginative effect. Snarkitecture partner and co-founder Alex Mustonen is a graduate of the Irwin S. Chanin School of Architecture at The Cooper Union for the Advancement of Science and Art.
Anki Spets / AREA
Anki Spets was born in Sweden and educated at Beckmans School of Design in Stockholm. She initially worked in fashion, designing clothes and shoes, but found the industry's focus on pace and trends to be at odds with her ambition to create products with a longer life span. She moved to New York in the late 80s and started AREA in 1990 to continue the Scandinavian tradition of good design for everyday life, with a focus on natural fibers, and long-lasting beauty and comfort. The products are designed to complement one another, creating continuity and endless design possibilities. ABOUT THE ORGANIZERSAbout the Consulate General of Denmark in New York
The Consulate General of Denmark is Denmark's official representation in New York and across the East Coast. We advise and assist in a number of areas: consular, commercial, investment, cultural and press. We communicate to the US public on important policy topics with relevance to Denmark. In addition, we facilitate networking, co-creation of events and projects with numerous local partners and companies as well as educational and cultural institutions in the Tri-State area, at the United Nations and across the US. Our commercial departments facilitate business relations and activities between the United States and Denmark while our culture team promotes cultural exchange by assisting and counselling Danish artists and art institutions.ANNE DORTE RIGGELSEN, Ambassador, Consul General of Denmark, arrived in New York City in 2015 to take up the post of Consul General after having served as Denmark's Ambassador to France. It is her second official assignment in the Big Apple after working as First Secretary at the Permanent Mission of Denmark to the United Nations in 1992–1995. From 2007–2009, Riggelsen was Head of the Administration & Services Secretariat in the Ministry of Foreign Affairs and part of the Ministry's senior management. Prior to this position, she was Under-Secretary for European Affairs. Riggelsen holds a Masters of Law from the University of Copenhagen and a postgraduate degree in Law from the College of Europe in Bruges.About the Consulate General of Finland in New York
The Consulate General of Finland in New York promotes Finland's commercial interests, works on improving the operational conditions for the Finnish cultural agents and strengthens Finland's national brand through the means of public diplomacy [JB emphasis] . In the cultural and creative domains, the Consulate General offers diverse services from facilitation of partnerships and networking to coordination of experts' visits, event organization and communications. The scope of the Consulate General reaches from New York to 35 states situated on the East Coast and in the Midwest, as well as two special administrative regions (Puerto Rico and U.S. Virgin Islands).MANU VIRTAMO, Consul General, Ambassador of Finland, dreamed of becoming an industrial designer during high school. However, after narrowly failing the entrance exam to the art school he had to find another path. After graduating from the University of Helsinki with a Master's degree in Political Sciences he joined the Ministry for Foreign Affairs of Finland in 1980. He has served as Consul General in Los Angeles and currently in New York where he moved from Tokyo after being Ambassador of Finland to Japan. Virtamo's other postings include the Embassies in Stockholm and Washington, D.C. While in Helsinki, he has served as Ambassador in charge of Export Promotion and as Special Assistant to two Ministers and four Under-Secretaries of Trade. About the Consulate General of Norway in New York
The Royal Norwegian Consulate General in New York is Norway's official representation in 22 states on the East Coast. In addition to consular affairs, we focus on promoting Norwegian business and culture – in a broad perspective. Through local partners, we add value to cultural exchanges between our two countries, mostly on an institutional level. We support around 100 experts and journalists going to Norway every year, as well as contribute to a large number of events and programs on the East Coast, especially in New York. We also work on promoting fruitful exchanges in business; ranging from renewable energy to smart city solutions, urban design and start-ups in a wide range of industries. HARRIET E. BERG, Consul General of Norway, took on the consul general position in 2017. She has held several positions in the Ministry of Foreign Affairs since 1991, including as Minister Counsellor at the Norwegian mission to the UN and other international organisations in Geneva, where she was head of the human rights team from 2011–2016. From 2000 to 2011 she worked for the Telenor Group, heading their Governmental Relations activities from 2007. She established and was head of Telenor's Brussels office from 2000. Prior to joining Telenor she was state secretary for the Norwegian Ministry of Trade and Industry from 1997–2000. Mrs. Berg holds a Master of International Affairs from Columbia University, New York. About the Consulate General of Sweden in New York
The Consulate General of Sweden in New York represents Swedish interests in New York and the northeastern United States, focusing on trade and investment, cultural and public affairs, innovation and sustainable development. The Swedish residence at 600 Park Avenue – a limestone mansion designed by architect James Gamble Rogers in 1911 and owned by Sweden since 1946 – has long been a unique venue and vital platform for dialogue and bilateral exchange.ANNIKA REMBE is the Consul General of Sweden in New York since October 2018. She was previously the Director-General of the Swedish Institute, a public agency that promotes interest and trust in Sweden around the world. She has held several high-ranking positions in the Swedish Government Offices, including Commissioner-General of the Swedish Committee for Sweden's participation in Expo 2010 in Shanghai and Director of Market Communications & Public Affairs at the Invest in Sweden Agency (now part of Business Sweden).Original Article
Please follow and like us: