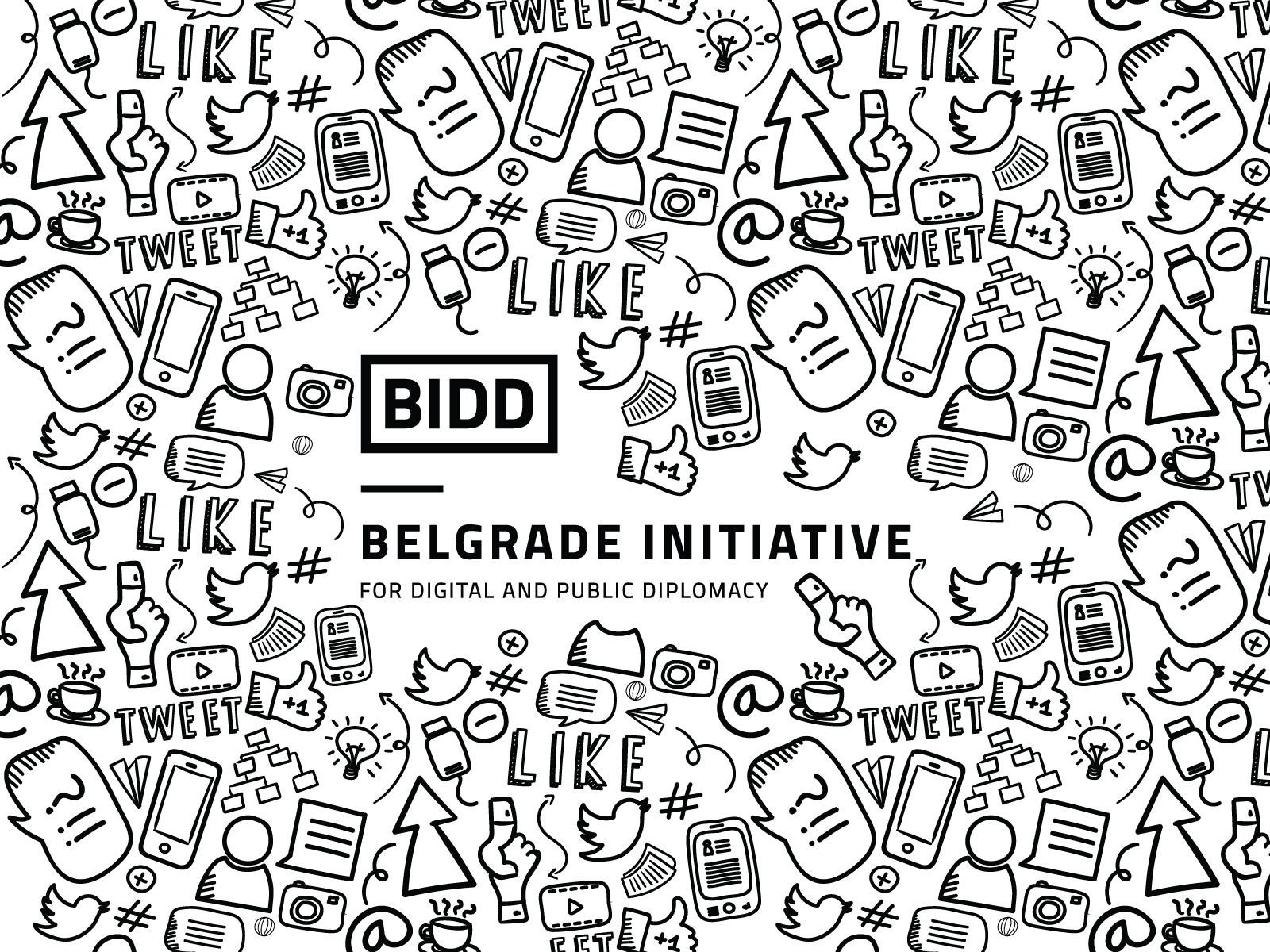 This article was originally published on http://www.sodd16.com/ a fantastic new site dedicated to smart public diplomacy writing, including posts by Minister Mevlüt Çavuşoğlu, President Enrique Peña Nieto and Oleg Shakirov.
On January 17, 1997 Andrew Weinreich filed patent #US6175831B1 for a rudimentary computer program for a "database defined by relationships." His company, Six Degrees, was the world's first social network and operated successfully from later that year to 2001. Six Degrees was based on the notion that we live in a world of increasingly intimate connections between people, captured on the idea "six degrees of separation."
The idea of "six degrees" was developed by Frigyes Karinthy, a Hungarian writer, who in 1929 wrote a short story entitled Chain Links. In his Chain Links essay he wrote: "We never talked about the fact that anyone on Earth, at my or anyone's will, can now learn in just a few minutes what I think or do, and what I want or what I would like to do." He continues "How can I link one phenomenon to another? How can I join the relative and the ephemeral with steady, permanent things — how can I tie up the part with the whole?"
That last link of Karinthy's chain — the link between the ephemeral and "steady, permanent things" — is finally coming true today. The Internet of Things (IoT) is a network of technology and communication protocols where devices can monitor and communicate with each other.
https://www.youtube.com/watch?v=QSIPNhOiMoE
We experience IoT in many forms: as Siri in our iPhone or Alexa, our home assistant from Amazon; as a FitBit on our wrists; NEST controlling our temperature and even Prodigio, our Nespresso coffee machine. By the end of the decade IoT will be worth over $600 billion dollars in the U.S. alone and have an installed base of 30 billion devices. IoT will be in our phones, refrigerators, desks, cars, notebooks, lamps, sidewalks, grocery stores…everywhere.
Like all technology, IoT will also have profound effects on how we govern ourselves, but also how we interact with people and the environment around us.
Today, the reach of technology is not only in our work and homes, but has significantly disrupted how countries conduct their bilateral and multilateral relationships. As Alec Ross, former Senior Advisor for Innovation at the U.S. State Department defined it "twenty first century statecraft" is "harnessing the technologies, the networks and the demographics of the twenty-first century to advance foreign policy goals."
https://www.youtube.com/watch?v=UcUnxzVYN6g
This can be most acutely seen in the world of public diplomacy, which rose during the Cold War as a way for governments to bypass their opposites to communicate directly to foreign audiences. Since the 40s and 50s, aided by progressive advances in technology the notion of public diplomacy has become harder to define as a purely diplomatic effort.
Public diplomacy is moving away diplomatic work — the role of embassy and foreign ministries — to a broader engagement with foreign audiences. Today, digital diplomacy has moved well-beyond traditional notions of using media to influence opinions on matters of public policy. The rise of social, mobile and other personal technologies has allowed states to pursue "personal bilateral relationships" that enables them to promote education, support entrepreneurial and personal development, and build solutions to community issues.
To be sure there are critics of the expansion of public diplomacy as bloat and diffusion of effort, but it is impossible to put the genie back into the bottle. The critics have one strong point: in a world of 360 degree communications, public diplomacy efforts can get as lost the cacophony of memes, social media, tweet storms and fake news.
Public diplomacy needs to find a way to reconnect with the lives of the audience. The growth of the Internet of Things (IoT) offers public diplomacy practitioners powerful new pathways for building highly personal and contextualized relationships with foreign audiences. IoT represents new pathways that enable diplomats to understand, respond to and bring a new level of advanced personalization to their interactions with consumers.
Even before understanding the benefits we have to acknowledge some distinct problems and even down-sides with even engaging in the idea of IoT and public diplomacy.
Public diplomacy, let alone diplomats, are not known for the innovation nor risk-taking. IoT represents the unknown country and most diplomatic efforts will await much more maturation before risking their use.
The government's involvement in IoT can be easily be presented as a creepy invasion of privacy, but also more important (and rightfully so) IoT usage by governments can be easily be maligned as the domain of the intelligence community than public, attributable communications.
IoT carries a high price tag to activate, understand and utilize, thus pushing governments into the arms of IoT companies creating conflicts of interest and cross-purposes.
A starting place for diplomats interested in thinking about the use of IoT is building an intellectual and policy framework that can guide the development of programs and practices.
A foundational concept for the use of IoT (or any consumer technology) should be the creation of tangible value for the lives of the owners of that consumer product, rather than being a means of blunt persuasion.
Value comes in several forms. The first is that IoT enables contextual analysis, assisting the consumer to be more self-aware, have greater insight or superior powers to navigate a situation or place. For example, IoT consumers can monitor their personal health real-time in ways not possible before. By taking a smart, data-driven approach IoT enables diplomats, as well as aid workers, to provide information that is molded to the personal lives of the audience. Not only will they be able to intuit what are the most important opportunities and barriers in their lives, but able to monitor is if their messaging or programs are successful in improving lives.
Another foundational concept for public diplomacy's use of IoT is a level of transparency in its use by governments when it comes to accessing a consumer's private information and securing a level of permission in the use of this information. Governments do not have the same latitude as private interests in using private information, and even private companies are under the microscope about their abuses of private information. For public diplomats to access and utilize a person's private data to design custom solutions for audiences it will take a new regime of seeking the acquiescence of the audience.
We are also in age where many governments are using technology to monitor, control and suppress rights. In the hands of government officials who seek to limit individual freedoms, to control populations rather than engagement them in mutual interest, the availability of personal data through IoT is a powerful weapon. Personal information and a measure to influence, if not control the personal devices on one's body, home and community is akin is the equivalent to a public diplomacy nuclear weapon.
Strategies such as segmentation of internetworking of IoT devices and smart encryption are only the start of industry standards, coupled with government regulation, that are needed to combat the growing cyberwar of IoT. Public diplomacy must be careful to responsibly understand these threats and contribute to their defeat and not aid autocratic efforts unintentionally.
The opportunity for public diplomats in using IoT is real. The opportunity to partner with technologists, allows public diplomats new tools to help solve real problems. I can envision innovative new programs where soft power tools of information exchanges, human and civil society supports, independent media and government support can improve health outcomes, reduce corruption, improve education and build responsive, personalized communications.
It is the a combination of IoT and human-to-human engagement with audiences helps improve personal lives and the community. Public diplomats must never lose site that IoT and other technologies are just tools, and that behind them stand people who need to connect, communicate, learn and grow.
Public diplomacy is entering into a rapid evolution; an exciting world where new ways of connecting to people around the world are possible. While we need experiments to demonstrate the potential, our first order of business is building a mutual, transparent framework on how to begin to use these powerful new tools of connection between the ephemeral and the "permanent, steady things" of our daily lives.
This article was originally published on http://www.sodd16.com/.
Please follow and like us: