Američka vojska koristi video igre kako bi se predstavila u pozitivnom svetlu i privukla nove regrute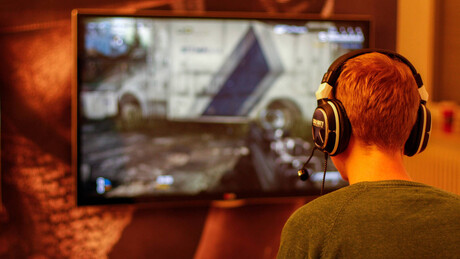 Novo izdanje popularne video igre "Kol of djuti" privuklo je pažnju velikog broja gejmera, ali i novinara istraživača koji podsećaju i upozoravaju na tesne višegodišnje veze između bezbednosnih i vojnih struktura i kompanija koje prave video igrice..
Video igra "Kol of djuti: Modern vorfer 2", najnovije izdanje ove popularne franšize iz studija "Aktivejšn Blizard", ovih dana obara rekorde popularnosti.
Za nešto manje od tri nedelje uspela je da zaradi preko milijardu dolara.
Istovremeno, igrica je izazvala talas kontroverzi, pre svega zbog nivoa u kom igrači treba da ubiju iranskog generala čiji lik, po svemu sudeći, predstavlja Kasema Sulejmanija, komandanta Islamske revolucionarne garde koga su Amerikanci ubili početkom 2020. godine.
Ovde nije reč o usamljenom slučaju. Studio "Blizard" poznat je po svojim (ne baš) prikrivenim vezama sa visokim zvaničnicima američkog bezbednosnog i vojnog establišmenta, koji već godinama koriste ovu kompaniju i njihovu izuzetno popularnu franšizu "Kol of djuti" kao propagandno sredstvo za promociju svojih ciljeva, tvrdi novinar i publicista Alen Meklaud u autorskom tekstu za "Mint pres njuz".
Dokumenti do kojih je novinar i istraživač Tim Seker došao otkrivaju da su veze između bezbednosnih struktura i kompanija koje prave video igre mnogo ozbiljnije nego što se prvobitno mislilo.
Predstavnici američke avijacije su, na primer, u septembru 2018. godine pozvali nekoliko vodećih rukovodilaca iz sveta zabave u posetu vojnoj bazi na Floridi, a među njima su se našli i producenti video igara "Kol of djuti".
"Tamo su otišli kako bi se upoznali sa najsavremenijim naoružanjem kojim raspolaže američka vojska i tako učinili industriju zabave kredibilnim zastupnikom američke ratne mašinerije", navodi Meklaud.
"Ovo je odlična prilika da se ljudi obrazuju, kako bi mogli da postanu uverljiviji zastupnici naših interesa u filmovima i video igrama koje se bave vazduhoplovnim snagama", napisao je portparol Komande za specijalne operacije američke avijacije.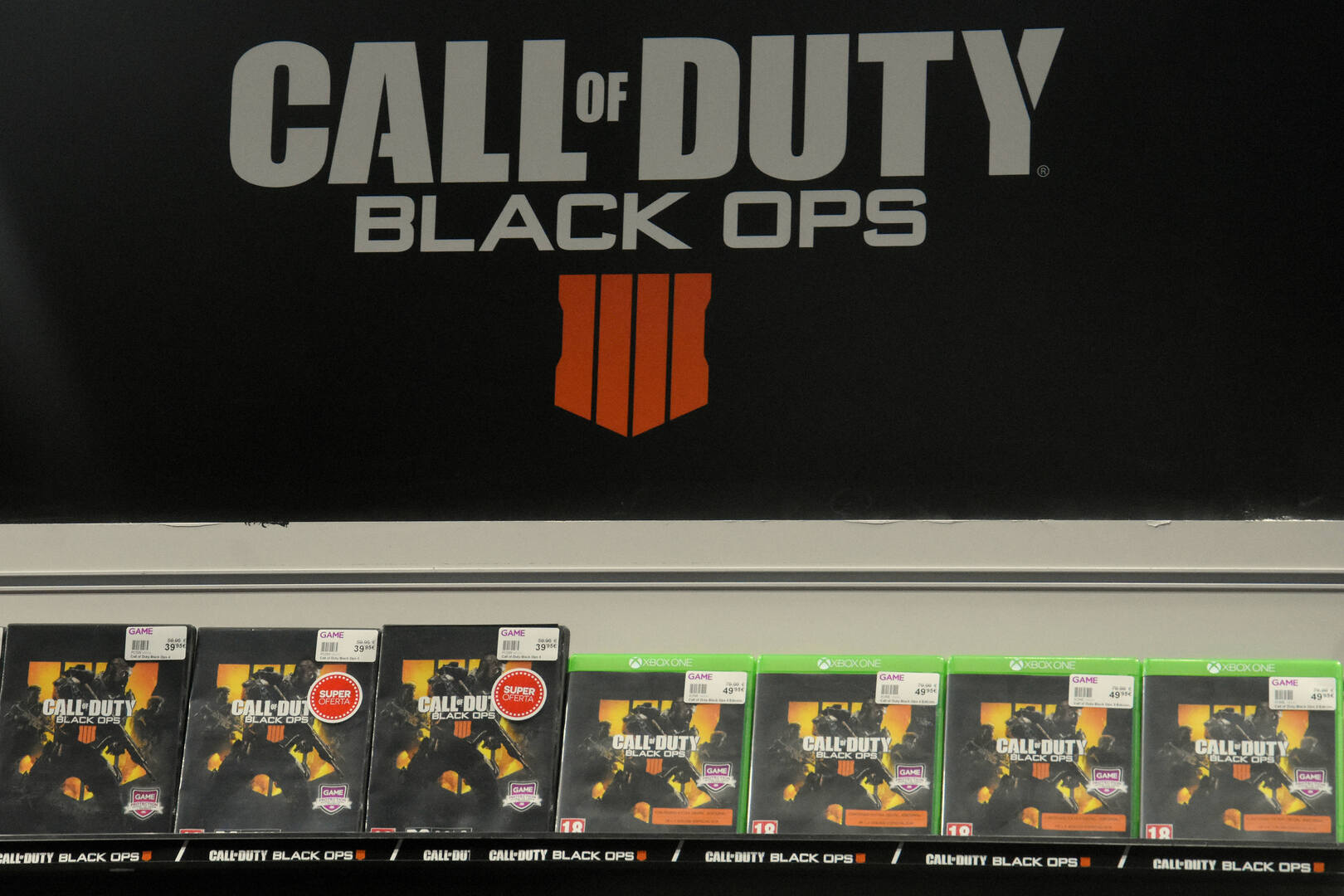 Kada je reč o franšizi "Kol of djuti", saradnja sa američkim sektorom bezbednosti proteže se više od deset godina unazad.
Dokumenti do kojih je došao Seker pokazuju da su predstavnici američkih marinaca učestvovali u izradi video igara "Kol of djuti: Modern vorfer 3" i "Kol of djuti 5".
Producenti ovih igara od njih su tražili pristup objektima američke vojske kako bi se bolje upoznali sa naoružanjem, koje se kasnije našlo i u samim igricama.
Seker je izjavio da američka vojska koristi video igre kako bi se predstavila u pozitivnom svetlu i privukla nove regrute.
"Za određene grupe gejmera to je put do zaposlenja, jer neke od igara sadrže prikrivene reklame. Čak i bez eksplicitnih pokušaja da regrutuju nove vojnike, igre kao što su 'Kol of djuti' čine da rat izgleda zabavno, uzbudljivo, kao bekstvo od dosade svakodnevnog života", rekao je on.
Producenti igara "Kol of djuti" obratili su se Ministarstvu odbrane za pomoć u izradi igre čija se radnja dešava u 2075. godini. Ipak, predstavnici vojske su "izrazili zabrinutost zbog scenarija u igri koji uključuje rat protiv Kine", što je na kraju dovelo do napuštanja čitavog projekta.
"Blizard" i visoki zvaničnici
Veze između industrije video igara i službi bezbednosti poslednjih godina postale su i kadrovske. Zanimljiv je primer Frensis Taunsend, visoke savetnice u "Blizardu", koja je do septembra ove godine obavljala i dužnost izvršnog potpredsednika te kompanije.
Pre nego što je prešla u industriji video igara, ona je godinama bila deo sektora nacionalne bezbednosti. Bila je šef obaveštajnog odseka obalske straže i zamenik državne sekretarke Kondolize Rajs za borbu protiv terorizma, a predsednik Džordž Buš ju je 2004. postavio u Obaveštajni savetodavni odbor.
Kao najviše pozicionirani savetnik za borbu protiv terorizma, Taunsendova je postala zaštitno lice "rata protiv terorizma". Ona je godinama plašila američku javnost "mogućim terorističkim napadima Al Kaide", koji se na kraju nikada nisu dogodili.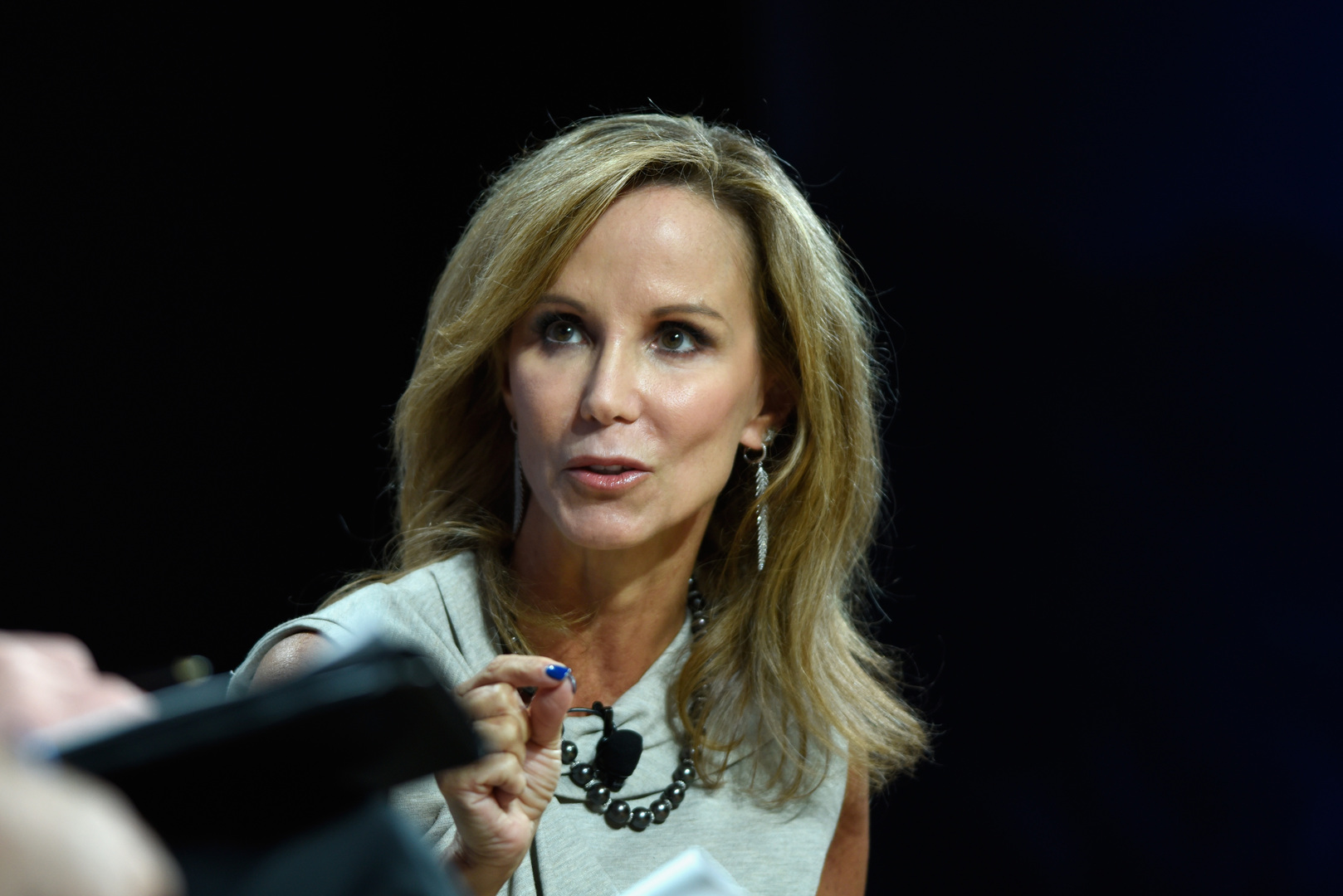 Taunsendova je popularizovala termin "poboljšane tehnike ispitivanja", poznati eufemizam za mučenje iz perioda Bušove administracije. Ona je, kako navodi američki oficir Stiven Džordan, insistirala da se u ozloglašenom iračkom zatvoru Abu Garib "pojača program mučenja" kako bi se od zatvorenika izvuklo više korisnih informacija.
Taunsendova je odbacila ove optužbe. Ipak, ona je kritikovala napade na operativce CIA koji su sprovodili mučenja zatvorenika, navodeći da će buduće administracije zbog toga imati "vezane ruke" iz straha od lošeg publiciteta.
Pored svog zaposlenja u "Blizardu", Taunsendova se nalazi na bitnim položajima u većem broju uticajnih organizacija i tink-tenkova, od kojih su mnogi bliski američkoj vojsci i bezbednosnom sektoru. Ona je u izvršnim odborima Atlantskog saveta, Saveta za spoljne odnose, a saradnik je i Centra za strateške i međunarodne studije.
Još dvoje visoko pozicioniranih zvaničnika "Blizarda", Čens Glasko i Dejv Entoni, zaposleni su u Atlantskom savetu. Entoni ne krije da je blisko sarađivao sa predstavnicima američke vojske, a jednom prilikom je čak i pohvalio Olivera Norta, ozloglašenog američkog oficira koji je osuđen zbog svoje uloge u skandalu "Iran-kontra".
Ko "ubije" Kastra dobija trofej
Franšiza "Kol of djuti" postala je poznata i po tome što se u njoj često pojavljuju zlikovci koji imaju mnogo sličnosti sa stvarnim ličnostima, uglavnom onim koje SAD smatraju za neprijatelje.
Tako se u najnovijem izdanju ove igre u jednoj misiji pojavljuje iranski general Gorbrani, koga igrač treba da usmrti napadom iz drona. Reč je o očiglednoj imitaciji ilegalnog ubistva generala Kasema Solejmanija, koje su Amerikanci sproveli početkom 2020. godine. General je u video igri predstavljen kao "ruski pion" koji "pomaže teroriste".
U izdanju "Kol of djuti: Blek Ops" iz 2010. godine postoji misija u kojoj igrač mora da ubije kubanskog lidera Fidela Kastra. Ukoliko ga pogodi u glavu, on će videti usporeni snimak metka koji mu preseca mozak i dobiće trofej "ubica diktatora".
Igrači tako mogu da urade ono što Amerikancima nije uspelo iz više od 600 pokušaja.
U igri "Kol of djuti: Gousts", koja je smeštena u Venecueli, igrač se bori protiv socijalističkog latinoameričkog diktatora generala Almagra, koji očigledno podseća na predsednika Venecuele Uga Čavesa. Tokom šeste misije u video igri, igrač mora da upuca i ubije Almagra.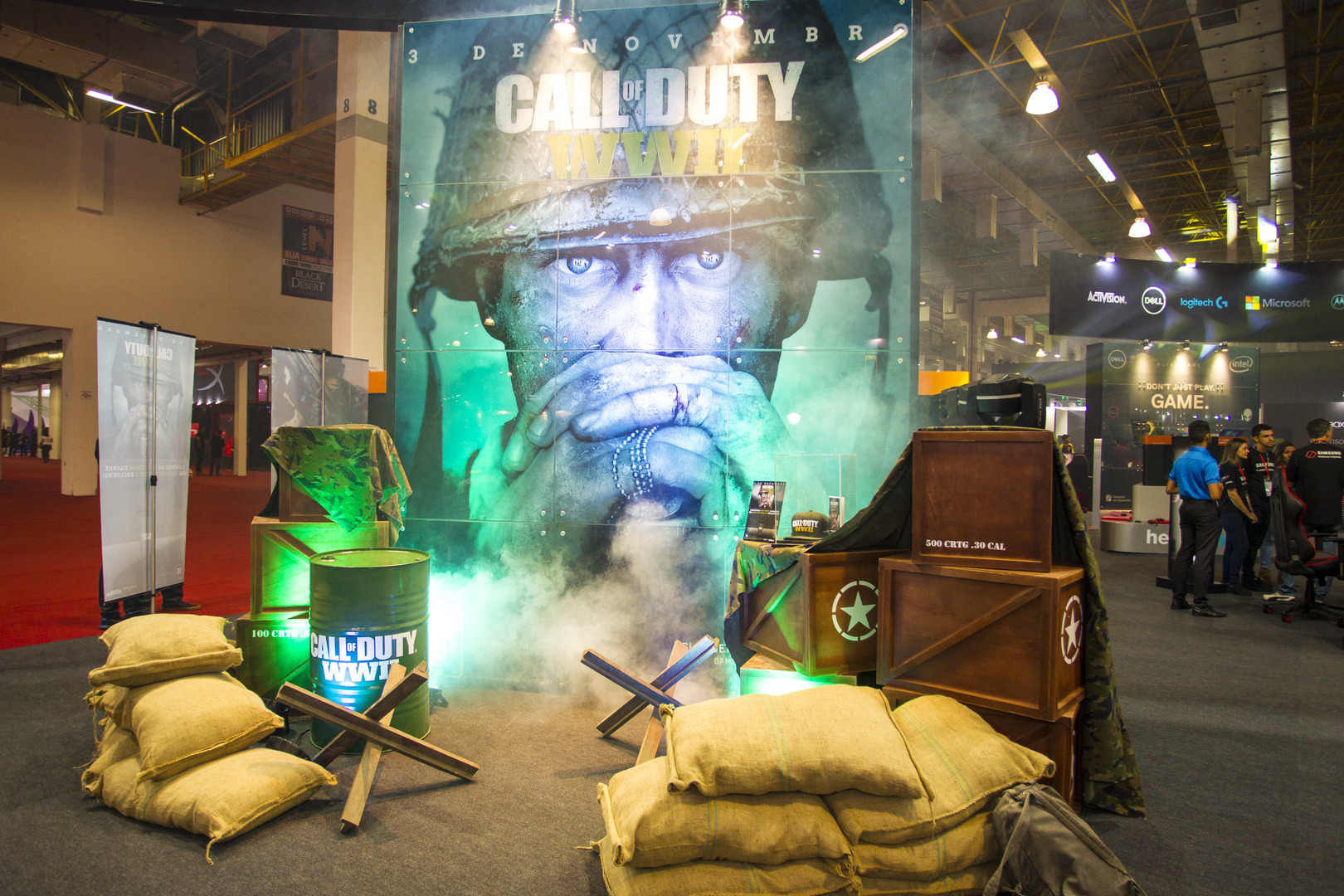 Antiruska propaganda doživela je vrhunac u igri "Kol of djuti: Modern vorfer", objavljenoj 2019. godine, u kojoj se na jednom nivou oponaša incident poznat kao "Autoput smrti". Reč je o napadu koji je američka vojska izvela tokom Zalivskog rata 1991. godine, kada je napala iračku vojsku koja se povlačila iz Kuvajta, tokom kog je ubijeno više stotina iračkih vojnika i uništeno na hiljade vozila.
U "Kol of djutiju" međutim, Rusi su ti koji iz vazduha gađaju vojsku u povlačenju, na taj način distancirajući Ameriku od ovog zločina i prebacujući krivicu na neprijateljsku državu.
"U zemlji u kojoj je izloženost ljudi video igrama daleko veća od njihovog poznavanja istorije i aktuelnih dešavanja, ove manipulacije pomažu u uobličavanju intelektualnih, emocionalnih i političkih reakcija kod igrača. To ih čini sklonijim militarizmu, čak i ako ga ne ispoljavaju svi na neki konkretan način", objašnjava Sekter.
Poslednjih decenija, video igre su postale centar meke moći i ideologije. Ovaj medij izuzetno je efikasan u indoktrinaciji dece i mladih, koji video igre često konzumiraju kao oblik "lake zabave". Oni zbog toga nisu obazrivi i ne paze na isti način na koji bi to radili da slušaju govor nekog političara.
Igre "Kol of djuti" u tom pogledu posebno su opasne, pošto je reč o franšizi koja je direktno povezana sa ljudima iz samog vrha američkih bezbednosnih struktura. Za gejmere, cilj ovih igara je zabava. Ali za one koji ih prave, cilj nije samo zarada, već i širenje propagande američke vojne mašinerije.