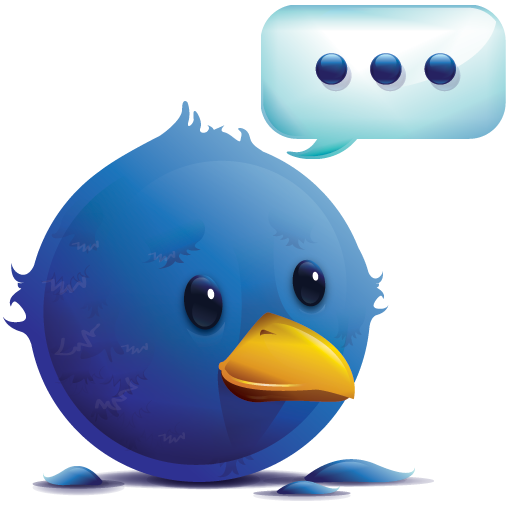 Our round-up of news, notes, tips, and Tweets exhibiting how public diplomacy affects the world each and every day.
The Committee to Project Journalists has a new report on how Beijing aims to shape public opinion by controlling the media in Hong Kong and Taiwan.
"Self-censorship–it's like the plague, a cancerous growth, multiplying on a daily basis," former journalist and current Hong Kong legislator Claudia Mo said. "In Hong Kong, media organizations are mostly owned by tycoons with business interests in China. They don't want to lose advertising revenue from Chinese companies and they don't want to anger the central government." That should not be surprising. More than half of Hong Kong media owners have accepted appointments to the main political assemblies of China–the National People's Congress (NPC) and the Chinese People's Political Consultative Conference (CPPCC). Recent appointments to one of the two assemblies include Charles Ho of the Sing Tao news group, Richard Li of Now TV and the Hong Kong Economic Journal, and Peter Woo of i-Cable television. Journalists and academics say they are concerned that the city's media leaders are being absorbed into China's political elite. [CPJ]
Results from the academic research of a diplomat in the UK's Foreign and Commonwealth Office echoes the digital diplomacy themes of the moment: we recognize the powerful tool but not how to use it effectively.
While practitioners understood the potential for social media to facilitate dialogue, very few practiced it. Most still used social media to broadcast messages with very little interaction with publics. As a result, we're probably losing the opportunity to build relationships with important individuals and groups, limiting our ability to influence. It is also difficult to measure impact without any feedback. There was strong evidence public diplomacy practitioners recognised that social media was forcing diplomacy to become more transparent and more consultative,  putting the public into public diplomacy. But there was concern about losing control of messaging by using social media. An interesting dilemma. [CIPR's The Conversation]
North-South handshake http://t.co/eNlEBOOnyK pic.twitter.com/au7y1t3Q81

— Global Times (@globaltimesnews) February 13, 2014
Are controversial remarks and gestures by Japanese politicians losing their global PR battle with China?
Japan risks losing a global PR battle with China after Prime Minister Shinzo Abe's visit to a controversial shrine for war dead and comments by other prominent figures on the wartime past helped Beijing try to paint Tokyo as the villain of Asia … Beijing, however, has stepped up its campaign to sway international public opinion since Abe's December 26 visit to Tokyo's Yasukuni Shrine. The shrine is seen by critics as a symbol of Japan's past militarism because it honors leaders convicted as war criminals with millions of war dead. That strategy has helped China shift some of the debate away from its growing military assertiveness in Asia, including double digit defense spending increases and the recent creation of an air defense identification zone in the East China Sea that was condemned by Tokyo and Washington, experts said. [Reuters via CPD Blog]
Impressive statistics on the number of global elites educated in UK universities, but I would like to see the full data sets before declaring UK higher ed a soft super power.
Almost one in five of the world's central bankers has been educated at a UK university, according to a report that stresses the "soft power" that Britain gains from educating the world's elite. It calls on the government to commission research on how British education affects the UK's influence globally. It would like to see the results used to inform immigration policy – which many in higher education have claimed is deterring international students from attending UK universities.  [Times Higher Education]
RT @francediplo "Unlike some we don't let robots do protocol" #digitaldiplomacy #publicdiplomacy #starwars #diplogeek pic.twitter.com/YcOM6It9kW — James Thomas Snyder (@jamesthomsnyder) February 12, 2014
@Baubery @LaurentFabius pic.twitter.com/eEiStOlGIW

— France Diplomatie (@francediplo) February 12, 2014
Interesting report about Russia's influence push in the Baltic states, though it should be noted that it comes from a single source.
Russia's policies towards the Baltics shows the country is increasing its intensity of its "soft power" efforts in the region, Latvian security Police Chief Janis Reiniks has told the Neatkariga newspaper. Reiniks points out that Russia is attempting to enforce its "soft power" in Latvia through information campaigns, as well as through cultural, educational and other similar instruments, so to promote a positive attitude towards Russia, which later will be used by Russia for its "geopolitical interests." The Security Police chief added that "it may not seem all that negative when, for example, books are presented as gifts to Latvian schools, but that the contents of these books, especially ones that include historical information, must be evaluated very critically." [Baltic Times]
Missed our #publicdiplomacy event yesterday with Amb. @DonBeyerVA? Watch the video in our event review! #switzerland http://t.co/RjH8MAUe9K

— American Security (@amsecproject) February 12, 2014
Japan aims to strengthen its sports diplomacy understating and tactics in the lead up to the 2020 Olympics in Tokyo.
The Foreign Ministry said Wednesday it has set up a panel of experts to study measures to strengthen Japan's "sports diplomacy" in the run-up to the 2020 Olympics and Paralympics in Tokyo. Headed by Kazuo Ogura, adviser to the Japan Foundation, the 10-member panel includes Yuko Arimori, who won the silver medal in the marathon at the 1992 Barcelona Olympics, and Daichi Suzuki, backstroke gold medalist at the 1988 Seoul Olympics, the ministry said in a news release. [Global Post]
Fascinating (possible) move for mediated public diplomacy: get the attention of Breaking News and NASA via Twitter
"Hi, anyone there?" #China #moonrover #Yutu asks on Weibo @breakingnews @NASA pic.twitter.com/ABslKtZNwl — China Xinhua News (@XHNews) February 13, 2014
Interesting U.S. public opinion numbers on favorability of France, but I wish there was more analysis into exactly how France rebounded its ratings.
As French President Francois Hollande visits the U.S. this week, including being honored at the first state dinner of President Barack Obama's second term, 78% of Americans view France favorably. This represents a full restoration of France's U.S. image more than 10 years after it tumbled to 34% favorable in 2003, when France refused to back the U.S.-led invasion of Iraq. [Gallup]
Sochi : pre Opening Ceremony, Russian Police sing Daft Punk's Get Lucky. http://t.co/uQtchcB7wo#CulturalDiplomacy — Keith Nichol (@KeithNicholDCMS) February 12, 2014
Siegfried Hecker, an expert in plutonium science, wins the AAAS's 2013 Award for Science Diplomacy.
Siegfried Hecker, director emeritus of Los Alamos National Laboratory and an internationally recognized expert in plutonium science, global threat reduction, and nuclear security, has been chosen by the American Association for the Advancement of Science (AAAS) to receive the 2013 Award for Science Diplomacy. Hecker was honored by AAAS for his "lifetime commitment to using the tools of science to address the challenges of nuclear proliferation and nuclear terrorism and his dedication to building bridges through science during the period following the end of the Cold War." [AAAS]
#Turkey s #culturaldiplomacy #publicdiplomacy in the #USA Çalıkuşu (The Wren) on stage in NY, LA, D.C., Boston http://t.co/9hFtbFWONa

— Bahar Senem Çevik (@siyasaliletisim) February 13, 2014
Please follow and like us: