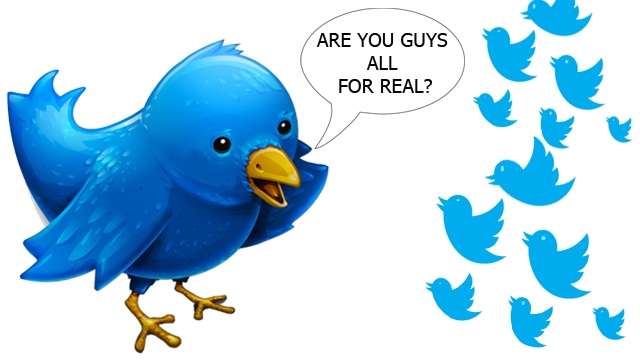 Over the last couple of weeks we have been doing some research on the current state of Fake Followers on Twitter. This is so we could begin updating our algorithms to offer a better and more accurate service. And last week we released our first update — refinement will continue for the next month or so…
To do our research we purchased some 'Followerz' from a well known spammer for our test account @FakersApp — about 1,000. The research has revealed a number of interesting trends…
First of all, and most importantly, the Fake Follower bots have become much more sophisticated. One thing to note is that profile and image data is being completed much more accurately.
In addition each bot is not spamming to the same extent they were. The modern bots are following a few hundred accounts rather the 1,000+ accounts of 'yestayear'… The lack of followers still remain but the relationship between follows and followers is no longer quite as extreme.
Some interesting new spam flags have appeared though. If you look at the tweets that many of these accounts produce they rarely make any sense nor have any relationship to each other. But most telling is that none of them contain links. We're not quite sure why this is but we believe it may have something to do with phishing filters that Twitter may already have in place.
And finally another interesting development seems to be that the spammers are beginning to use private accounts. This would make some sense as it means tools like ours can't then analyse any of the content produced by these bots. Quite how this works with Twitter though we're not sure.
As should be clear the Twitter spam landscape is continually evolving and our work will have to continue if we are to keep on top of this issue.
We hope this info is useful and if you have any thoughts on these issues let us know at @StatusPeople.
Speak soon!
http://blog.statuspeople.com/Posts/Article/V/What_A_Twitter_Fake_Follower_Now_Looks_Like/135
Please follow and like us: