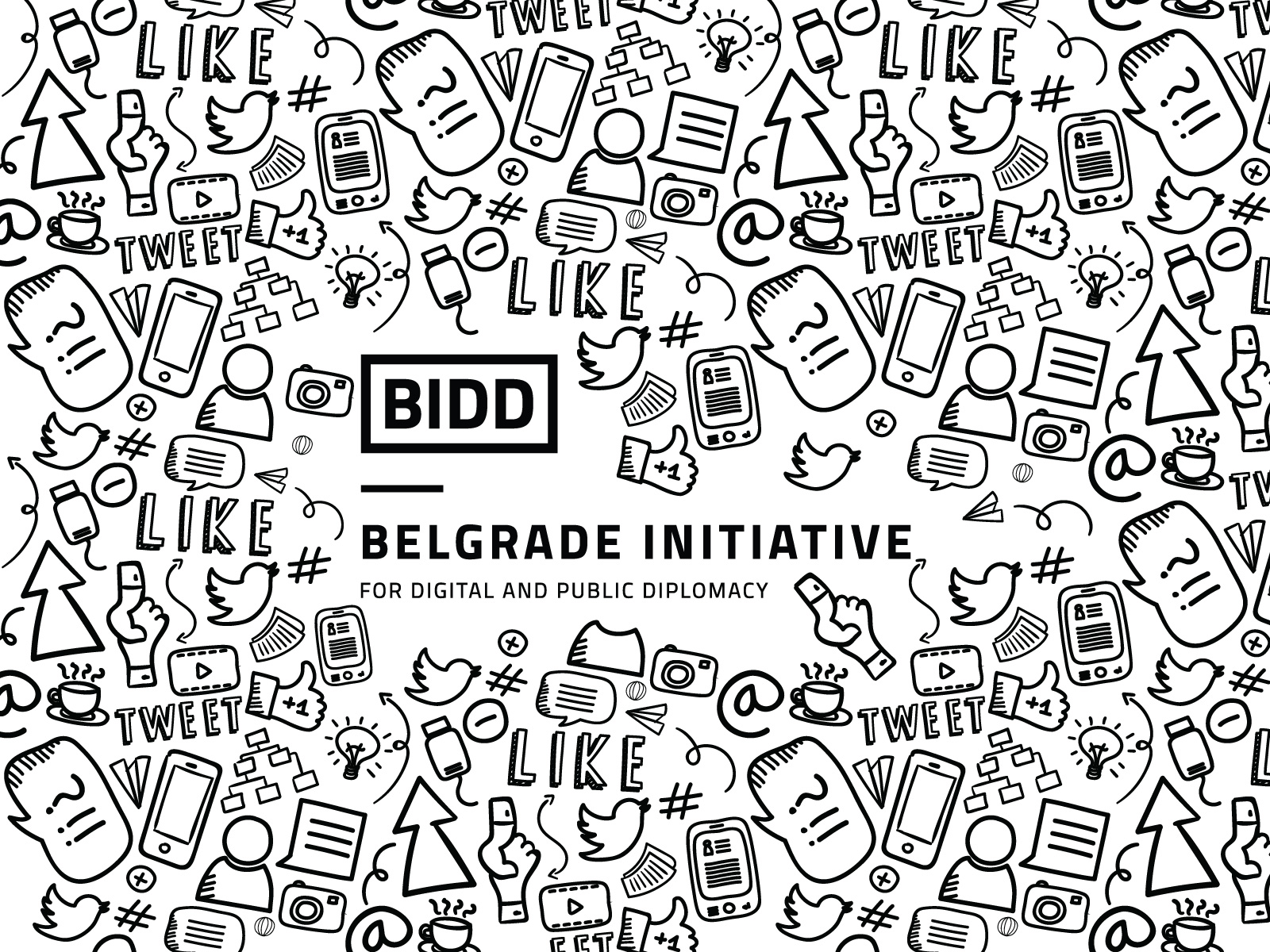 When Aigul Saiapova decided to take up a political science course at New York University – Abu Dhabi, she did not expect to be propelled into a digital world.
The 19-year-old Russian recently finished an i-Diplomacy class led by Tom Fletcher, a former adviser to three British prime ministers.
"The title itself was interesting, and I wondered what I would learn about diplomacy and what it has to do with digital," Ms Saiapova said.
"I also found out that it was taught by a former ambassador [to Lebanon] which is definitely something that attracted me a lot because it's valuable insight and first-hand experience from a person who's done it before."
The course, which started last month, focuses on the way digital technology is reshaping the interaction between states.
"I am aspiring to become an economist because I find that it's a very nice blend of social sciences and mathematics," she said. "I was good at maths in school and I was interested in social impact and the way society works, so it's a combination of both. The course is amazing, I'd recommend it to anyone."
It also addresses how technology has changed statecraft, with diplomats having to adapt to writing, horseback travel, the telephone and now Twitter.
It explores how new technology changes real-world negotiations between leaders, the implications for secrecy as trust is eroded, and how countries compete in the 21st century.
"We talk a lot about using social media and about surviving in the digital world," Ms Saiapova said. "The most important aspect I learnt was authenticity on social media. It can become an asset for communication and it's incredible how we can become influential through social media."
Diego Sandoval, a Peruvian who was born and raised in the US, chose the course given the growing power of the internet.
"You can see it in American politics," said the 19-year-old major in social research and public policy. "It was a fantastic class and it's all about the changing dynamics of diplomacy given the rise in social media. Diplomats represent their country, so it's very insightful to see what a diplomat needs to do in the face of the changing 21st century.
"Although I wasn't considering this in the future, I am now more interested in foreign policy and I'm looking to do internships in that area."
The three-week intensive course, in its second year, includes three hours of classes each day.
"It really gives the students a chance to bond with the class," said Mr Fletcher, who is a visiting assistant professor of practice at the university.
"What I am really trying to teach them is a survival kit for the 21st century and skills they need to strive in the digital age, how they can understand social media, how they can curate all this enormous amount of data and make sense of it all," said Mr Fletcher, who is also an adviser at the Emirates Diplomatic Academy.
"They use technology to crack a challenge in today's world in a different way, from inventing smart fridges to avoid food waste to applications connecting people from different cultures and backgrounds, to help female education and to help protect refugees from violence."
He said it was becoming harder for governments, particularly in the West, to answers challenge.
"The media cycle is speeding up, so it's hard for them to have a space to come up with answers," he said. "We want to create that spirit of citizen diplomacy and encourage them to think they can be part of the solution and that's very important to create people with a genuinely global outlook.
"Diplomacy has changed hugely. When I started there were very few ambassadors using social media, but now diplomacy has evolved and governments can have an interaction with people. The more the public gets involved, the higher the chance we have of reaching peace and prosperity."
http://www.thenational.ae/uae/education/poli-sci-course-at-nyu-abu-dhabi-brings-diplomacy-into-the-digital-age