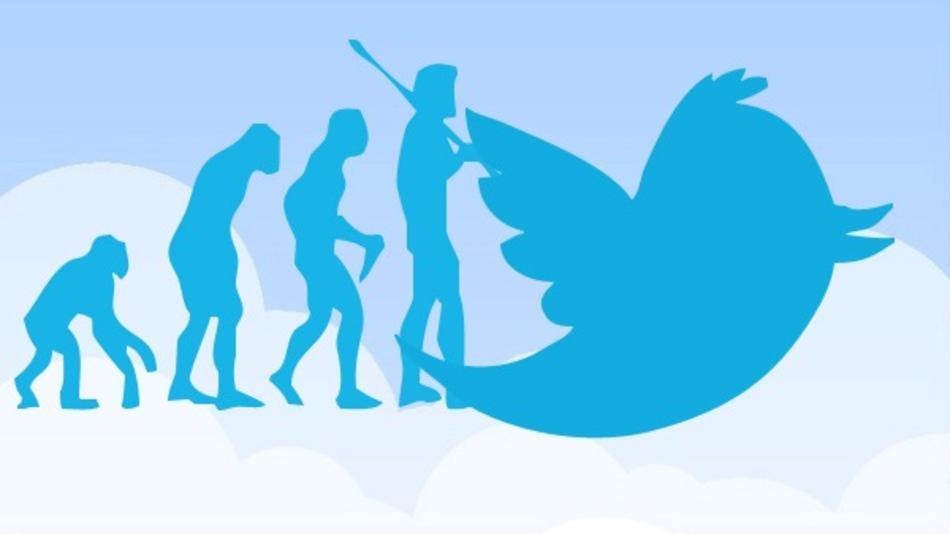 On March 21, 2006, a simple messaging service was born with a five-word tweet.
Fast forward eight years.
Tweets now move billions of dollars in the stock market, have delivered play-by-play of the killing of the FBI's most wanted terrorist and allow planet Earth to communicate directly with humans and machines residing in outer space.
In honor of the 140-character limit per post on Twitter, here are 140 things you didn't know about the service.
1. Twitter almost never came to be. In 2006, there was a company called Odeo, which helped individuals publish audio. With a lack of growth and investors souring, the company pivoted and decided to conduct a hackathon one day. This brain-storming competition led to the birth of Twitter.
2. This was Twitter's first ever homepage.
3. Twitter was created on a playground. Founding team member Dom Sagolla says the group went on the top of a slide at a playground in South Park, a small neighborhood in San Francisco, and Jack Dorsey discussed an "idea so simple that you don't even think about it—you just write." This moment of inspiration has turned into a multibillion-dollar company.
4. When Twitter began, everyone's first tweet was automated. It published, "Just setting up my twttr." Co-founder Dorsey sent the first tweet—beating Biz Stone by a minute—on March 21, 2006, at 4:50 p.m. PT. It now has more than 20,000 retweets.
5. The user with the most followers is Katy Perry; the singer has 50 million followers.
6. HootSuite, a social media management company, follows nearly 1.5 million accounts, the most of any user.
7. Who has tweeted the most? That honor belongs to @Yougakduan_00, a girl from Japan, who posted a mind-boggling 36,402,262 tweets before Twitter suspended her account, likely because of the excessive tweeting.
8. The most followed brand is YouTube with 40 million followers.
9. The official name of Twitter's bird is Larry. Yes, his name is Larry Bird. The iconic little fellow—seen in Twitter's logo shown in TV commercials, print ads and practically every website—was named after Boston Celtics legend Larry Bird.
10. Why choose to name the bird after a basketball star who played in Boston? It may have to do with Twitter co-founder Stone growing up in Massachusetts.
11. Twitter didn't create retweets, replies, hashtags, a mobile app or social ads—it was created by users and developers in its ecosystem. Those features were later supported by Twitter, according to marketing site 140 Proof. Unfortunately for the inventors, they didn't receiving a slice of the company when it went public in November 2013.
12. Cashtags—ticker symbols accompanied by a dollar sign, like $GE—are used by Wall Street tweeters and those interested in tracking news around stocks.
13. From 2008 to 2010, Twitter had a "guy with a pager" to help keep the site online. "It sucked," writes John Adams, a member of the company's security team, on Quora. The pager rotated between three and four people, Adams says.
14. Twitter's Fail Whale—used during periods of Twitter.com downtime in the site's early years—was created by Yiying Li, an artist who originally made the design for a birthday e-card. Twitter found it on a stock photo site and added it to theirs. Sadly, the Beluga whale is no longer featured when the site goes down.
15, The Fail Whale was adored by thousands of Twitter users. Some made cakes showcasing the whale, others sported permanent tattoos. One fan even created a fictitious beer.
16. Twitter was almost called Twitch. Before finalizing on the name, the team looked at the Oxford English Dictionary. "We found the word Twitter," Dorsey says. "And Twitter means a short inconsequential burst of information, chirps from birds. And we were like, that describes exactly what we're doing here."
17. When the founding team was building the product, it called it "Jitter" at one point. It was a "terrible" name, Dorsey says.
18. The founding team was nervous about using Twitter as the company name "because in certain cultures it could be demeaning," Dorsey explains. "For example, Twit is not necessarily associated with the best things." It took two months or so for the team to get used to the name.
19. Once the name Twitter was decided on, the crew realized phones were such a big part of what it was doing, and that meant Twitter needed a five-letter "short code" for folks to send messages on a mobile device. "So [we] took out all the vowels and then it could be twttr," Dorsey says. Unfortunately, the short code was already taken by Teen People. The vowels were then added back.
20. Twitter paid a "minuscule" amount for Twitter.com, Dorsey says. Before Twitter purchased the domain in 2006 from someone else, there was nothing going on at the page.
21. Twitter didn't want to refer to posts on its site as "tweets." After insisting on "status update" for some time, the company caved and used "tweets" after users insisted on the term. "I thought it was a little bit too cute for such a serious utility," Dorsey says.
22. The length of the messages users send on Twitter has gotten shorter over the last five years, researchers say. Do people have less time on their hands with the growing number of social media services and users or does new Twitter jargon allow users to keep it concise? You decide.
23. Instagram co-founder Kevin Systrom (@Kevin) hasn't written a tweet since August 2012.
24. Ending a tweet with an empty hashtag is called a hangtag, and it's Twitter's version of the mic drop, the team at Medium declared recently.
25. Dorsey was reportedly brokenhearted when Instagram was sold to Facebook for $1 billion in cash and stock in April 2012. Less than a year later, Twitter scooped up Vine, the video-sharing app, for $30 million.
26. Dorsey hasn't posted to his Instagram account ever since Facebook acquired the service.
27. Why was Twitter's video-sharing app named Vine? A source says it's short for Vignette, which is defined as "a short impressionistic scene." Vignette is also the name of a photo filter offered by the signature Twitter app.
28. Vine limits its videos to six seconds, but Twitter user Will Smidlein once figured out how to upload a three-minute music video to a single Vine clip. On the same day Twitter released Vine on Android, Smidlein (@ws) exploited a hole in the video app's coding that allowed him to share the ever-viral "Rickroll" YouTube video in its entirety. The bug was later patched, but not before Smidlein says he "ruined some poor engineer's day."
29. Vine's logo connects the "V" and "I" in its name in the same way a vine loops and wraps itself around a tree.
30. If you turn Vine's logo upside down, it displays the maximum number of seconds your video can be: 6.
31. While most social networks' most followed users are superstars in the real world, Vine's most followed users are a dozen of your everyday folks. One such Vine star is Nicholas Megalis, who was the first user to post a clip that hit 1,000,000 likes.
32. Because Vine didn't give users basic editing tools at the start, some Viners spent hours on a single six-second clip. Top Vine user Meagan Cignoli says she spent five hours and three shirts on this video.
33. Twitter announced its IPO via a tweet, naturally. At 5 p.m. ET on Sept. 12, 2013, @Twitter posted: "We've confidentially submitted an S-1 to the SEC for a planned IPO. This Tweet does not constitute an offer of any securities for sale." The tweet now has more than 14,000 retweets.
34. Twitter's stock symbol is TWTR. Some investors thought it was TWTRQ, which belongs to Tweeter's Home Entertainment, a penny stock. The confusion led to TWTRQ jumping as much as 2,200 percent on Oct. 4, 2013. The stock gave back all of its gains within a couple of days, and the company changed the symbol to THEGQ.
35. Twitter, the company, recommends following three accounts for information on its stock: @DickC, @Twitter and @TwitterIR.
36. Three years, two months and one day: The time it took from the first tweet to the billionth tweet.
37. You can find your first ever tweet at First-Tweets.com.
38. @Twitter didn't send its first tweet until the service was 478 days old.
39. The service sees more than 500 million tweets a day now.
40. Three of the five richest people in the world have a verified Twitter account. Bill Gates, Warren Buffett and Larry Ellison have a combined $182.2 billion, according to Forbes, and are all sending 140-character messages.
41. The social networking site has 241 million monthly active users, but the number of registered accounts is much higher. There are more than 2 billion registered Twitter accounts, according to Twopcharts.
42. When users want to manually retweet a tweet, they use the letters "RT" before the post. If the tweet is modified, users type "MT" for "modified tweet."
43. Twitter's 241 million monthly active users is less than one-fifth of what Facebook has at 1.23 billion.
44. The microblogging service pulled in $665 million in revenue in 2013, compared with $7.87 billion for Facebook.
45. In terms of mobile monthly active users, Facebook leads the way, too, with 945 million versus Twitter's 184 million.
46. Twitter's fourth co-founder Noah Glass was kicked out of the company, according to the book "Hatching Twitter: A True Story of Money, Power, Friendship, and Betrayal," by Nick Bilton of The New York Times. Glass is said to have made almost no money from Twitter's IPO, according to Bilton.
47. Glass has only tweeted five times over the last three years. His bio reads, "I started this."
48. The "unfollow" button was almost called "leave."
49. Twitter was thinking about creating a feature called "worship" in the early days. "If you worshipped someone, you would get every single one of their messages," Dorsey says. "The full fire hose of what they're saying." The idea was ditched.
50. Dorsey thinks users should have the option to follow just certain tweets from specific users. Since User 1 may follow User 2 for a specific topic, receiving just the tweets pertaining to that topic should be available. The issue? "Being able to surface valuable information immediately … is a really, really hard problem."
51. Frequent Twitter users are more likely male and under the age of 35, a CNBC-AP poll showed in November 2013. Nearly a third of Americans at the time said they use Twitter.
52. Facebook tried buying Twitter—twice, according to Bilton. Each time, Twitter pushed the "dislike" button.
53. While seemingly everyone on planet Earth is on Twitter, there are certain celebrities that have yet to take the plunge. Athletes like Derek Jeter and Michael Jordan don't use Twitter. "I'm not a Twitterer, I'm not a twerker, I'm not a Facebooker. I am a … nothin' … I'm old school." Jordan told NBA 2K14.
54. Twitter limits users to 140 characters per post, but in an April Fool's blog post in 2013, the company said it will allow folks to pay for an extra character in a bidding war. "There is no option to purchase a second additional character at this time," Twitter wrote.
55. Twitter CEO Dick Costolo has a 94 percent approval rating by employees on Glassdoor.
56. Why are posts limited to 140 characters? Twitter was born as an SMS phone service designed to fit its character limit.
57. The International Space Station has its highest number of tweeting astronauts right now.
58. The hashtag was created by a Twitter user. In August 2007, @ChrisMessina tweeted, "how do you feel about using # (pound) for groups. As in [msg]?" He is now referred to as "The Hashtag Godfather."
59. The Twitter IPO minted 1,600 new millionaires, according to financial analysis firm PrivCo.
60. Three billionaires were created from Twitter's IPO: Dorsey, Evan Williams and Peter Fenton, a general partner at Benchmark Capital.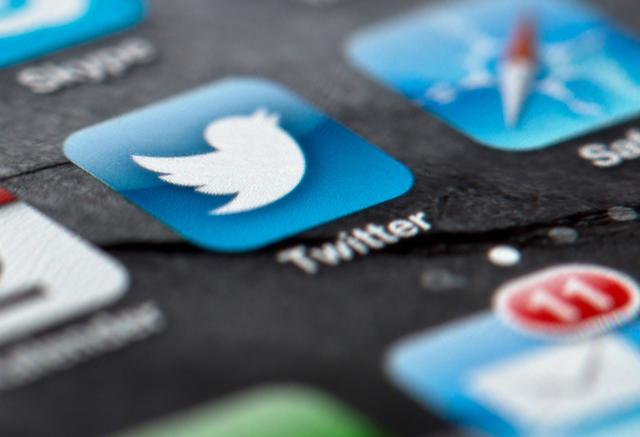 61. Twitter isn't profitable. Yet. Recently, The New York Times drew up comical new ways for the social media company to cash in.
62. Turkey's Prime Minister Recep Tayyip Erdogan, who is currently battling a corruption scandal.wants to eradicate Twitter.
63. Twitter reaches more users than any other social network in Japan, comScore says.
64. Twitter doesn't work in China, nor does Facebook. People in China can access LinkedIn.
65. The cost of a Promoted Trend in the United States for one day is $200,000.
66. Twitter gave the city of Boston a promoted trend (#OneBoston) free of charge after the Boston Marathon bombings in April 2013.
67. In the 38 days leading up to the bombings, Twitter sold 29 promoted trends, according to tracking by CNBC, for a success rate of 76.3 percent. In the week after the incident, Twitter did not feature a single paid advertiser's promoted trend. It may signal that advertisers want to avoid juxtaposing their messages alongside bad news.
68. Costolo said any team inside Twitter can launch any test to 1 percent of users without any approvals.
69. The social media service has been seen testing a feature that displays nearby tweets to some users. By tapping into local, Twitter would create the potential for new social experiences: trash talk with the fan of an opposing team while you sit in the same section at a football game, or meet up with the guy down the block who shares your interest in plants.
70. Twitter has also been toying with a pop-up notification feature on the Web. As if you don't have enough digital notifications as it is.
71. The most retweeted tweet ever came from Ellen DeGeneres in March 2014. The star-studded selfie tweet at the Oscars produced 3.4 million retweets.
72. Before Ellen's viral tweet, the most retweeted tweet belonged to President @BarackObama on election night in 2012. It had about 800,000 retweets.
73. "I was aiming to break your record of retweets," DeGeneres told Obama later in the month, "and I broke your record." How did the president respond? "I heard about that. I thought it was a pretty cheap stunt myself, getting a bunch of celebrities in the background." DeGeneres later referred to Obama as "the leader of the free world and the runner up in retweet records."
74. Samsung, the maker of the device Ellen used to create Twitter history, said it was donating $3 million to charity in honor of Ellen's 3 million retweets.
75. The number of accounts that have been verified as authentic—those with a blue badge—is more than 54,000. Quietly, most of Twitter's active users may tell you they would want to be Twitter-verified, too.
76. Twitter launched verified accounts after former St. Louis Cardinals manager Tony La Russa complained about a user pretending to be him.
77. Costolo (@dickc) does not have a verified account. @KristineStewart (head of Twitter Canada whose Twitter bio reads, "No, I don't know how to get you verified") and @MGupta (Twitter CFO) are also not verified. Why? There's an unwritten rule at the company that employees can't receive the blue badge.
78. Twitter's @NathanCHubbard (head of commerce) had to give up his verification badge when he joined the flock. "Think I'm the first to proactively opt out of the blue check mark," Hubbard tweeted.
79. Mark Zuckerberg (@finkd)—also not verified—has 303,000 followers but has only tweeted 19 times and just once since March 2009. One shouldn't expect Facebook's CEO to begin tweeting religiously anytime soon.
80. The first user to hit 1 million followers was Ashton Kutcher, beating out CNN in a race that was broadcast in a live stream from Kutcher's home.
81. Twitter has 2,300 full-time employees. The company's headquarters are in San Francisco and it has offices across the world.
82. Twitter's mobile app has different features than its Web service. On mobile, users can save drafts, while visitors on Web can't save unpublished posts.
83. Retweets are the new dare. Users will occasionally perform wild stunts (e.g., run on to playing field at game—http://bit.ly/1fFBhFC) if their posts receives a certain amount of retweets.
84. How is Twitter different than other social networks? This graphic will answer that.
85. Police in Granada have Twitter handles on their uniforms.
86. Five years ago, Twitter saw its defining moment when US Airways Flight 1549 touched down in the frigid waters of the Hudson River. In that "miraculous" moment, an eyewitness to the event caught the world's attention by posting a photo on Twitter. It showed that Twitter had transformed the way we can get the news.
87. Tweets with hashtags receive 2x engagement than those without hashtags, yet only 24 percent of measured tweets contain hashtags.
88. Billionaire investor Carl Icahn, who signed up for the service in 2013, does most of his public talking these days via Twitter. Sometimes, in the form of poetry.
89. Three of Icahn's tweets moved a reported $18 billion in Apple stock.
90. Hackers compromised the @AP twitter account in April 2013, sending out a fake tweet about an attack at the White House that resulted in a brief market plunge. The tweet was broadcast to nearly 2 million followers before it was deleted.
91. Want a viral tweet? You can pay for it! Sites like Fiverr offer thousands of retweets from bots for as little as $5.
92. Twitter is said to be "the king of the second screen," as users often flock to the service during big events. The power outage at Super Bowl XLVII shined light on an ever-growing issue for Facebook: its lack of relevancy during a live event.
93. MySpace co-founder Tom Anderson (remember MySpace?) used Twitter to completely obliterate a follower in a jaw-dropping reply.
94. Speaking of awesome comebacks, Boone Pickens' reply to singer Drake was deemed one of the "10 greatest tweets of all time" by Yahoo Finance.
95. Want to track your Twitter stats? TwitterCounter.com receives more than 2 million views a month from folks hungry to track follower counts, Top 100 lists and more.
96. Celebrities use the platform very differently than you and I. Seth MacFarlane recently joked that he feels pressure to post humorous content. "In the beginning, you're like, 'A joke a day? That's fun. And then you're like, 'Oh s—, a joke a day—and for free!'
97. You can send a friend a Starbucks coffee with a single tweet.
98. When tweeting a photo, the ideal picture size is 2×1 (e.g., 1000×500). This will ensure the full photo automatically displays in-stream.
99. Apple has more than 12 million Twitter followers when combining the tech giant's several accounts.
100. Facebook is on Twitter; Twitter is on Facebook. Twitter has 11.6 million Facebook fans, while Facebook has 13.6 million Twitter followers.
101. It took almost eight years for @Facebook to favorite its first tweet.
102. Oprah once sent a tweet plugging Microsoft's Surface tablet … using an iPad.
103. @Twitter had a robust list featuring its tweeting employees, but shortly before the company went public, the list was deleted. Chicagoan @LevNaginsky created his own list of more than 1,100 tweeting Twitter employees, which comes in handy when there's news impacting Twitter.
104. The New York Stock Exchange has an account dedicated to sharing photos from the trading floor. This photo from the day Twitter went public gives you a bird's eye view.
105. You can track the performance of certain shortened links shared on Twitter by grabbing the URL, adding the " " sign to the end, and pasting it into the your browser's address bar. If the shortened link is powered by Bitly, you will see stats around the link.
106. The FTC requires Twitter users to label sponsored tweets as such. Adding "ad:" will cost you three characters, but will help you avoid a fine.
107. Khloe Kardashian pulls in $13,000 per sponsored tweet, according to a report. Favorite that!
108. Twitter used to refer to its users as " Twitterers."
109. Sam Sethi was the first person to announce on Twitter that he had been fired.
110. In 2009, a New York-based company called Peek created Twitter Peek, a device solely dedicated to letting you use Twitter. A lifetime plan cost $200.
111. In 2011, CNBC created the "100 Twitter Rules To Live By."
112. Account @everyword is tweeting out every word in the English dictionary. It's tweeted 105,000 times.
113. James Cameron once tweeted from the ocean's deepest point. "Hitting bottom never felt so good," he wrote.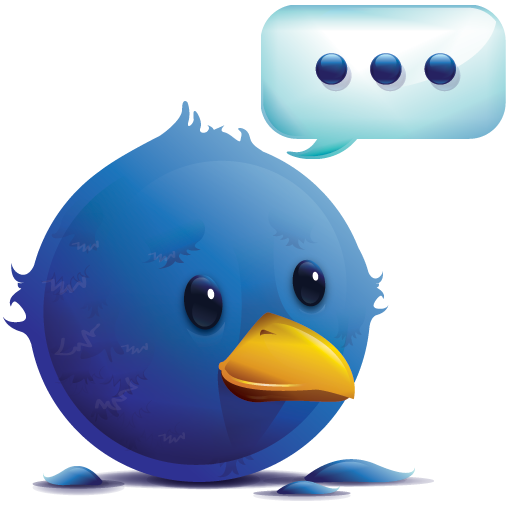 114. Costolo used to be an improv comedian.
115. An account that has more followers than it should? @SignOut, with 1,376 followers. Apparently, Twitter users attempting to log out of the service are following the account. (No, it doesn't work.)
116. Have an iPhone? Here's an excellent tip from @KeithStoeckeler: After connecting a Twitter account to your iPhone, you can view every link shared by those you follow on Twitter by opening up Safari, visiting bookmarks and clicking on the @ tab at the top.
117. Looking to manage who you follow on Twitter? ManageFlitter.com is a Web-based application that will help you in that department.
118. If you're ever curious as to who you blocked on Twitter, take a visit to TwitBlock.org, sign in and click "manage blocks."
119. Users who have been on the platforms for years should check which apps currently have access to their account. Visit "apps" in "settings" when logged in on desktop and revoke access to shady or inactive applications.
120. Twitter's latest test design makes the platform look a lot like Facebook.
121. If you want people to click on a URL, do not include hashtags or rich media that could distract from your link, @TwitterAdTips advises.
122. Twitter currently has no plans to launch ads on Vine.
123. Twitter designer Doug Bowman says the company's logo resembles a mountain bluebird.
124. Seven of the 10 most followed accounts belong to singers.
125. The unofficial Twitter grand slam: when someone retweets, favorites, replies to and follows you.
127. The first blog post ever written about Twitter was by Om Malik of Gigaom on July 15, 2006.
128. There were 224 tweets sent on July 15, 2006.
129. It took Twitter more than 16 months to reach the first 600,000 Twitter accounts.
130. Twitter won't allow you to follow more than 2,000 people unless you have 2,000 followers.
131. Two teenagers run @HistoryInPics, an account with more than 1.2 million followers. It's wildly popular.
132. If verified Twitter users change their handle, they lose their verification badge.
133. Dorsey aspires to be the mayor of New York City one day.
134. Visiting Twittter.com (with an extra "t") will bring you to the official website.
135. Visiting Twiter.com (missing a "t") will also bring you to the official website.
136. Some mothers follow their children's Twitter accounts to keep an eye on what they're eating for lunch. Seriously.
137. Twitter has a YouTube channel, to which it has posted 79 videos.
138. Twitter employees consume 1,440 hard-boiled eggs weekly. The flock also drinks 585 gallons of coffee per week.
139. The story of Twitter is being turned into a TV show.
140. Twitter turned an idea on a playground slide into a company that is today worth $30 billion.
—By CNBC's Eli Langer. Follow him on Twitter at @EliLanger.
CNBC.com | Friday, 21 Mar 2014 | 5:42 PM ET
Please follow and like us: