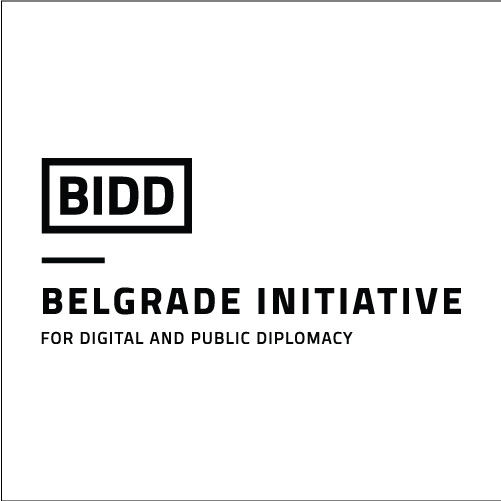 Skip to content
British Ambassador to Bosnia and Herzegovina
13th January 2020 Sarajevo, Bosnia and Herzegovina
2020 VISION
2020 is written with 3D colorful numbers standing on a white surface – 3D rendering illustration
New year, new start. Many of us will be looking ahead to what 2020 holds in store, probably with some nervousness, but hoping for positive change. Here in the British Embassy there will be lots of continuity – working to deliver citizen-focused change that increases opportunity, reduces corruption, strengthens the rule of law, and improves public services. But every year is different, and there are some major events in front of us.
At the end of this month the UK will leave the EU. Just as Brexit was a democratic decision, so we respect the decision of BiH to work towards joining the EU. As I have explained many times, this does not mean less of us and our support. Quite the opposite. We are increasing our cooperation, our programmes, our staffing, and our visibility. And we will continue to do that in partnership with other friends of BiH, including the US, EU, OSCE and many more.
Our education work is one of my favourite areas of support, teaching coding and critical thinking in every primary school across this country. January sees the Education World Forum in London, gathering education and skills ministers from across the world, including BiH. Best of all, students from OS 'Aleksa Santic' in Ugljevik, after winning a regional coding competition, will represent all of the Western Balkans.
BiH's physical and digital infrastructure shows the lack of investment over many years, hindering growth and business. February sees an EBRD Investment Forum in London at which all of the Western Balkans will have the chance to meet with international finance and business to turn around that situation, and improve connectivity in BiH and the region.
In March the BiH men's football team will face off once again with Northern Ireland, this time in Zenica and for a chance to qualify for this summer's European Championships. I will of course be supporting the visitors, but wouldn't it be great to see BiH against one of the home nations in the final at Wembley, on 12 July?
A new Bond film is a special occasion all of its own. Coming out in April, and apparently marking the end of the Daniel Craig run as 007, 'No Time To Die' has another brilliant cast, and has wisely brought in the writing talents of Phoebe Waller-Bridge.
The UK General Elections last month meant a postponement of our Summit on Preventing Sexual Violence, which will take place in the Spring. This continues our long-term commitment to justice for victims. BiH will be well represented, given the hard-earned progress reached here by support groups, community and religious leaders.
This year sees many important and poignant commemorations, none more so than the 25th anniversary of the Srebrenica genocide in July. Properly and respectfully marking this occasion can also help us to remember those other tragedies that have afflicted the people of this country.
I always look forward to an Olympic and Paralympic summer, and am particularly pleased it will be in Japan, a country I know well. They will be fantastic hosts, and I hope we will be able to celebrate the successes of both Amel Tuka and Katrina Johnson-Thompson, our heptathlon world champion. Having found myself in London in 2012, and Brazil in 2016, perhaps I can find a way to watch in person..? August is also my favourite time to be in Sarajevo, enjoying the Film Festival from a chair in the warm summer air.
This is of course an election year in BiH, and in October the country will choose its local leaders for the period ahead. Surely we cannot have another election without the citizens of Mostar being allowed to express their will – though that depends on politicians and parliamentarians doing their job. Just as importantly, the UK Embassy will stand behind all efforts to improve the process itself, making it more transparent and fairer, so everyone can have confidence in the results.
November will mark 25 years of the Dayton Peace Accord. 25 years of peace is no small achievement. But I doubt those present at its birth would have expected this framework to remain largely in place, and for its limitations and omissions – evident in the Sejdic-Finci and other judgements – to go unrecognised. Perhaps this will be a year in which the achievement of 25 years ago will be used as a base upon which to build a country that includes all of its people.
No-one today can be unaware of the mounting cost of climate change to our planet, with the terrible fires in Australia just one more piece of the overwhelming evidence. It is the UK's privilege to host the UN Climate Change Conference, or COP26, in Glasgow at the end of the year. We will be ambitious and energetic, as we have been in our domestic commitments, and hope to build a consensus to take the action now to start to address this existential threat. If we can, then 2020 will truly have been a year to remember.
Please follow and like us: