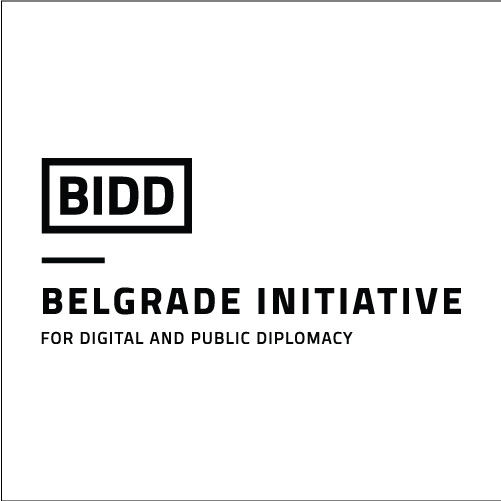 23 Dec 2019 — DFAT
Addressing corruption can even the playing field in an era of widening inequalities
By Valerie Cliff, Deputy Assistant Administrator and Deputy Regional Director of the Regional Bureau for Asia and the Pacific and Director of the Bangkok Regional Hub, United Nations Development Programme (UNDP)
Asia's economic ascent over the past two decades has contributed to a dramatic transformation: steep decreases in poverty rates, soaring domestic consumption and better living standards for people at all levels of income. The Asia-Pacific region is slated to account for half of global output and 40 per cent of global consumption by 2040.
This prosperity has coincided with ever-increasing concentrations of wealth and rising inequalities. How will the region lift the next 400 million people out of extreme poverty whilst dealing with the challenges posed by climate change, the impacts of the Fourth Industrial Revolution, jobless growth and global economic volatility?
Part of the answer rests with ensuring that the dividends of economic growth also benefit those who need it the most.
As UNDP's 2019 Human Development Report notes, the waves of protests sweeping through the world today signal that despite unprecedented progress against poverty, hunger and disease, many societies are 'leaving behind' large swathes of their populace.
Failures of governance – specifically corruption – are a key factor driving civil unrest.
According to Transparency International, corruption can increase the cost of doing business by more than 10 per cent in emerging markets. It also has a detrimental effect on public finances as it weakens the capacity of governments to raise revenue and perform their core functions.
Transparency International's 2017 Global Corruption Barometer found one in four people in the Asia-Pacific region admitted to paying a bribe in the preceding 12 months to access a public service. The barometer shows that people under the age of 35 are more likely to have to pay a bribe to access public services. Around 75 per cent of Millennials in the region perceive corruption as the main obstacle holding their countries back and depriving their generation of social, political and economic opportunities.
The World Economic Forum estimates the global cost of corruption is at least US$2.6 trillion annually, or 5 per cent of the global gross domestic product (GDP).
With Australia's support, over the past two decades UNDP has helped countries to identify the drivers of corruption and opportunities for change.
As we step into the 'decade of action' for the Sustainable Development Goals, countries can further accelerate progress in a number of ways:
Innovation and new technologies have the potential to dramatically improve accountability and efficiency in public services, empowering citizens to have a voice by offering feedback;
Engaging the business community – including fund managers, investors, the banking system as well as Asia's fast expanding eco-system of start-ups – in promoting business integrity, and setting up strong anti-corruption systems;
Integrating transparency, accountability and anti-corruption measures into national and local development plans; and
Increasing institutional capacities to implement governance reforms and ensure law enforcement.
Australia's consistent support for UNDP's Global Anti-Corruption Programme (GAIN) and its successor has, so far, supported over 40 countries in shaping policies around institutional reforms that tackle corruption.
With Australia, the United Nations Development Programme (UNDP) supported the 'Phones Against Corruption' initiative in Papua New Guinea to empower citizens to start reporting corruption confidentially. Through this program, over 5,000 text messages have been received and a total of 1,174 cases have been generated. With our support, Thailand introduced an 'integrity curriculum' across 67 public universities to prevent corruption through strengthened integrity education of youth, and grassroots women's groups across the region have received training on how to monitor public services.
Addressing corruption is everyone's responsibility. Governments and civil society organisations, the private sector and the media, the general public and youth all play a pivotal role in shaping the future of their countries based on the principles of integrity, transparency and accountability.
Valerie Cliff was appointed as UNDP Deputy Regional Director for Asia & the Pacific in 2017. Valerie served as the United Nations (UN) Resident Coordinator and UNDP Resident Representative for the Republic of Djibouti from 2014 to 2017. Her earlier assignments included senior management roles in UNDP New York, and UN Resident Coordinator and UNDP Resident Representative in Kuwait, as well as earlier assignments in the Occupied Palestinian Territories, Bosnia and Herzegovina and Cambodia. Prior to joining the United Nations in 1991, Valerie worked in the financial sector and served as a Volunteer for the International Rescue Committee in Peshawar, Pakistan. She holds a Masters of Business Administration degree (MBA) from Harvard Business School and undergraduate degrees from the London School of Economics and Amherst College.
About DFAT
Communications and Parliamentary Branch at the Australian Government Department of Foreign Affairs and Trade
Latest Posts By DFAT
Category
%d bloggers like this:
Original Article
Please follow and like us: