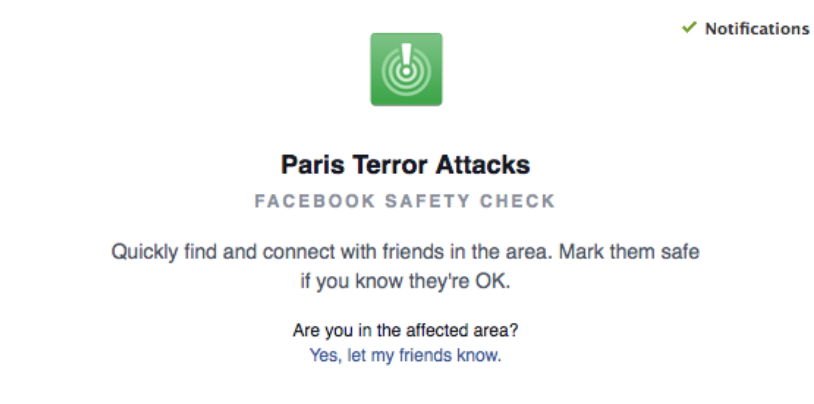 Some terrible things have happened in Paris this evening. If you've got friends or family in Paris, Facebook is making it easy to check up on them.
Facebook's safety check is available for those in and around Paris. If you're in the area, an option to let friends know you're alright will put minds at ease.
If you're worried you may have loved ones in that area, Facebook's tool also reports on which of the people you're connected to on Facebook may be in Paris right now.
Please follow and like us: