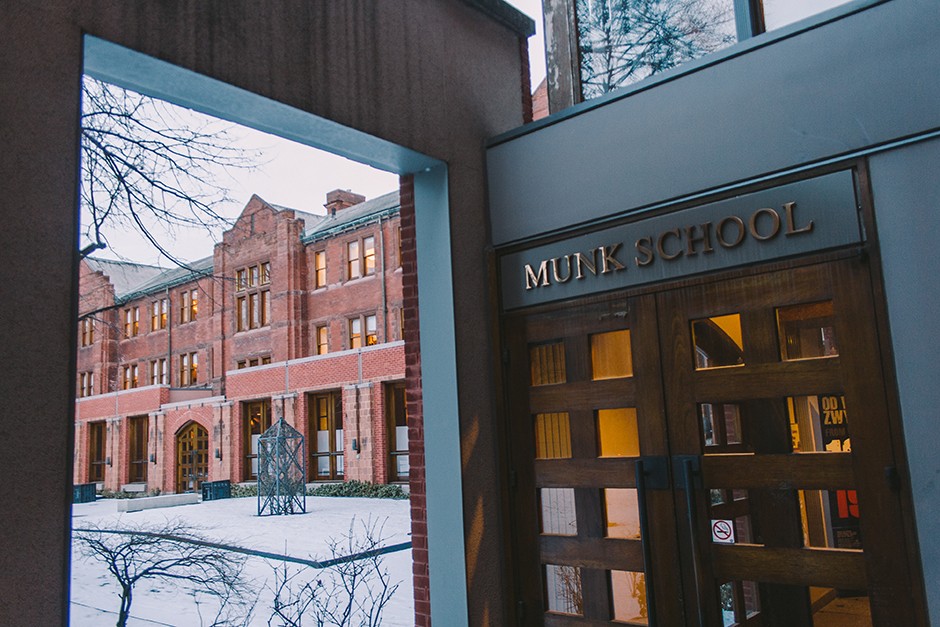 Munk School of Global Affairs, federal government partner on Digital Public Square project
The University of Toronto's Munk School of Global Affairs and the Department of Foreign Affairs, Trade, and Development Canada are partnering on the Digital Public Square project, a $9 million project that will "increase digital space for free expression and open political dialogue in places where civil society and citizen participation are under threat."
The project, which was announced shortly after former University of British Columbia president Stephen Toope took over as director of the Munk School, will increase access to global information and communications networks for citizens and civil society organizations, and support citizen monitoring of human rights violations.
"Canada believes that by harnessing new digital technologies to support freedom and democracy we can help give a voice to the voiceless," said Foreign Affairs Minister John Baird in a press release. "Through the Digital Public Square project, the Munk School of Global Affairs will create open digital spaces to enable citizens to hold their governments to account in defending freedom, democracy, human rights and the rule of law."
"Fundamental to a university's core values are the freedom to access information and share ideas. This project is about opening space for free expression, political dialogue, and communication in places where civil society and citizen participation is under threat — enabling the largest possible number of active participants to choose the best in the marketplace of ideas," said Janice Stein, the former director of the Munk School of Global Affairs, who is directing the project.
According to Stein, the Digital Public Square Project will build on past Munk School initiatives, including another Munk School project, the Global Dialogue on the Future of Iran, which helped connect digital citizens in Iran with research and communication networks blocked in their country.
The Digital Public Square runs independently at the Munk School, but it is built on research and tools developed by its programs over the past decade. It will directly connect with the School's Master of Global Affairs program, complementing its academic programing, and offering new opportunities for our students to work on leading-edge research.
By James Flynn
Published: 2:56 am, 19 January 2015
Please follow and like us: