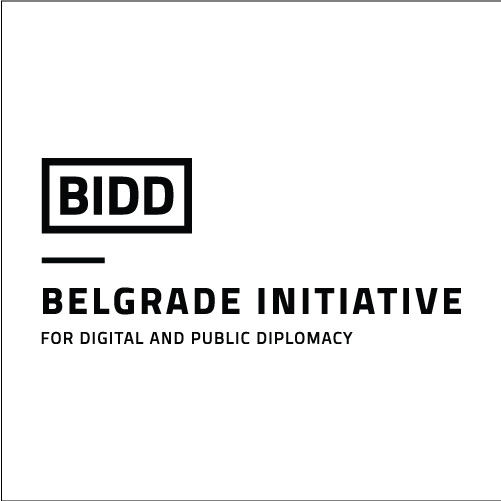 Skip to content
Ambassador to Ireland, Dublin
Part of #BeyondPlastic
3rd September 2019 Dublin, Ireland
Celebrating Sustainably at the British Ambassador's Summer Party 2019
I am now back from my summer break. After three weeks in Poland and Austria, I took off from Vienna in 34 degree heat and landed back in Dublin, where the temperature was 15C. I knew I was home. But I was also aware that our summers are getting warmer and generally drier. While that is quite appealing at the seaside, it brings problems with it too.
On Wednesday, I will be hosting my summer party. I hope everyone has fun. But our theme this year really matters too. It is 'Celebrating Sustainably'. While Brexit is often the focus of the headline-writers, there is no question that climate change is THE biggest challenge facing the planet.
It's hard not to be daunted by the sheer scale of the threat to humanity. But seeing 16 year old Greta Thunberg arrive by boat in New York this week reminds me just how much young people in Ireland, the UK and around the world are motivated to do something about it and how clear they are they we must all accept our share of responsibility to tackle climate change.
I am proud that the UK is a world-leader in tackling climate change. Over the last 30 years our economy has grown by 70% while our emissions have reduced by 40%. In May, we went a week without burning coal to generate electricity for the first time since the industrial revolution.
In June, we became the first major economy to legislate to become a net zero emissions economy, aiming to end our contributions to global warming entirely by 2050. And in July we launched our first ever Green Finance strategy to increase investment in sustainable projects and infrastructure.
Through these initiatives we want to show that economic growth need not come at the expense of the environment.
Here at the Embassy in Dublin we are taking action too. Thanks to the efforts of many colleagues, we are on track to eliminate the use of single use plastics in our offices by the end of the year.
Our party on Wednesday will be the most sustainable event we have ever hosted. It will also showcase some exciting initiatives which show the UK and Ireland working to tackle climate change and protect the environment, such as FoodCloud, an Irish social enterprise that has expanded into the UK. It works to reduce food waste by matching food businesses that have large surpluses of food with charities who need it.
The UK and Ireland were the first two countries to declare a climate emergency earlier this year and I know our people, politicians and businesses are committed to collaborating both bilaterally and internationally to take climate action.
Over the summer I was delighted to host Nick Bridge, the Foreign Secretary's Special Representative for Climate Change at my residence for an event on 'Addressing the Climate Change Challenge: The role of Government, Industry and Society – a UK & Irish perspective'. Nick set out the scale and urgency of climate challenge, and the economic and societal risks and opportunities it presents. He outlined the UK's ambitious approach and our bid to host the COP 26 meeting in partnership with Italy.
The Irish participants shared Nick's ambition and saw great opportunities for collaboration and partnership. You can watch a clip of the event here or listen to Nick on RTE's Morning Ireland show here.
Decarbonising our economies will not be easy. There are only so many easy wins and many of the steps we need to take will come at a cost, at least, initially or involve some changes in lifestyles for many. But I am certain that by working together we can make progress towards reducing the threat to our planet. The new and innovative technologies that we will need to meet these challenges offer huge opportunities for create sustainable economies for the future.
If you are planning a visit to this year's Ploughing Championship, do come and see the 'Future of Farming' project by Harper Adams University in our inaugural UK Ireland Agri-tech Hub Pavilion which will include some exciting developments in agri-innovation.
The UK looks forward to working closely with our many partners in Ireland and around the world both to keep climate change at the top of the global political agenda and to implement the diverse solutions required.
That's why I'm looking forward to showing on Wednesday that it is possible not only to have a great party but also to do so in a way that is sustainable. For one thing, David Attenborough has shown us that the single use plastics that used to be so common at parties have wreaked havoc in our oceans. Happily, you can have just as good a party without them. It just takes a bit of thought.
Please follow and like us: